Program Manager – Right to Play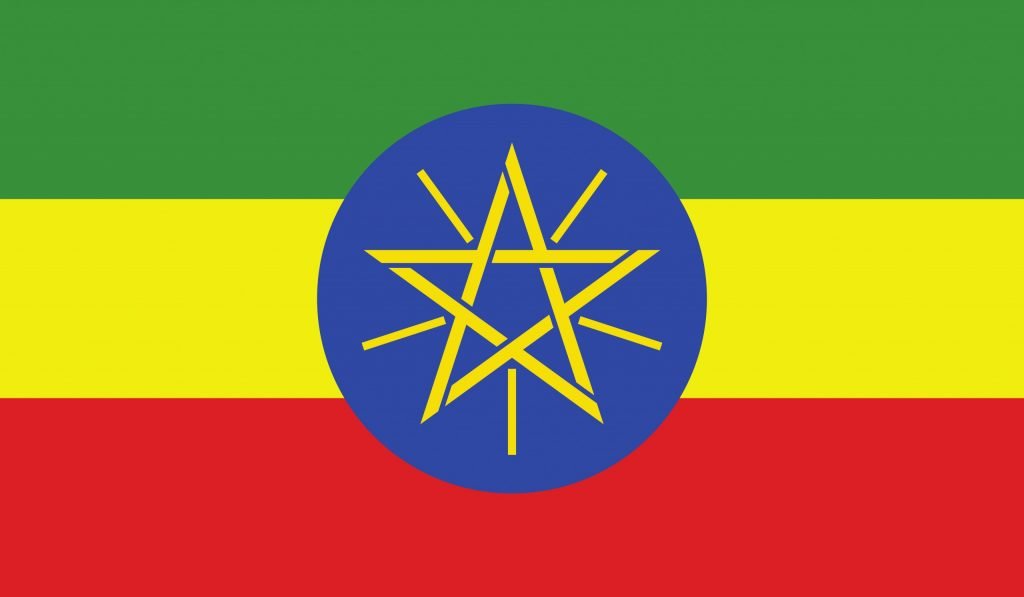 Business Development, Social Sciences and Community
Right to Play
Right To Play is an international NGO that uses specially designed sport and play programs to improve health, develop life skills, and foster peace for children, youth and communities in some of the most disadvantaged areas of the world. it's vision is to create healthier and safer world for children and youth. Right To Play trains youth as leaders (including community volunteers, teachers and representatives from partner organizations) to deliver "Sport for Development) programs for children. Through playing sports and games, Right To Play helps one million children weekly in more than 20 countries to build essential life skills and better futures, while driving lasting social change.
Background:
Right To Play is a global organization that protects, educates and empowers children to rise above adversity using play. By harnessing play, one of the most powerful and fundamental forces in a child's life, we helped 2.3 million children last year to stay in school and out of work, to prevent life-threatening diseases like HIV and malaria and to stay safe from exploitation and abuse. We are the only global development organization focused exclusively on using play to transform the lives of children and youth impacted by poverty, war, disease and inequality.
Established in 2000, Right To Play reaches children through experiential programming in 15 countries in Africa, Asia, the Middle East, and North America. These programs are supported by our headquarters in Toronto, Canada; London, UK and eight national offices across Europe (Germany, The Netherlands, Norway, Sweden, Switzerland, UK) and North America (Canada, US).
With a shared passion for our mission, our Culture Code guides how we act and interact based on five core pillars:
Accept Everyone – Be intentional about inclusion
Make Things Happen – Seek opportunities to lead and innovate
Display Courage – Act with integrity
Demonstrate Care – Look after yourself and one another 
Be Playful – Have fun at work
Please visit our website to learn more about who we are and what we do, and watch this video to find out about the five pillars of our Culture Code.
Job Summary:
The Program Manager reports directly to Country Director (CD). The incumbent is responsible for program planning, design and development, fundraising, partnerships, representation and program implementation. He/she is also responsible for effective financial management, reporting, budget monitoring and donor compliance. The PM leads and directly manages a team of professional staff to ensure quality program implementation.
Primary Responsibilities:
Job Responsibility #1: Program Strategic Planning and Development (25% of Time):
Leads the programmatic management of all in country projects.
Leads the design and development of program strategies and plans with the program team and ensures their alignment with RTP strategies.
Leads in-country tracking of challenges faced by the program and takes actions to mitigate risks and develop opportunities.
Ensures the program teams stay abreast of current program goals and objectives and participates in the program expansion plans.
Ensures the program teams are implementing project activities in line with donor requirements to achieve project outcomes.
Coordinates the preparation of timely and cost effective operational plans, budgets and strategic plans with the program team.
Acts as advocacy manager ensuring that the program addresses the needs of the people and is appropriate for the respective country.
Oversees the development of evidence-based advocacy initiatives around play-based approaches as a tool to reach country development plans through the collaboration with program team and local stakeholders.
Supports the CD in developing project proposals for new projects that are aligned with the organization's strategic targets.
Job Responsibility #2: Program Quality, and Reporting (25% of Time):
Maintains the existing process of Monitoring, Evaluation and Learning (MEL) and reporting system of RTP.
Supports the Monitoring, Evaluation and Learning team in the development and implementation of monitoring, review, assessment and evaluation plans for improved program development and delivery.
Ensures adherence to RTP program standards in program design and implementation
Oversees preparation and submission of quality narrative reports, financial reports, work plans and budgets in line with donor requirements, ensuring that financial budgeting and reporting is aligned with program and project plans.
Facilitates country level conversations around program quality, program accountability, partnerships, gender, and child protection.
Provides quarterly updates of lessons learned and best practices to CD's and stakeholders ensuring that program lessons are being used to promote improved program delivery.
Conducts regular monitoring visits to project locations.
Job Responsibility #3: Partnership, Fundraising, Representation and Collaboration (15% of Time):
Facilitates linkages, collaboration and networking with other civil society organizations and governments and other relevant institutions to enhance RTP visibility and program activities.
Represents RTP in various platforms and maintains positive relationships with governments and other relevant stakeholders regarding RTP activities.
Identifies and develops new partnerships with local NGOs, Community Based Organizations (CBOs) and communities.
Oversees the management of existing partnerships.
Ensures ownership of the program by local partners and stakeholders.
Meets with partners' staff and community leaders to discuss program improvement as needed.
Joins the CD in meetings and represents him/her when required.
Participates in partnership meetings with donors.
Job Responsibility #4: Policy and Advocacy (10% of Time):
Engagement of networks and coalitions on Child Rights and Education Campaign Coalitions on the RTP Child Safeguarding Policy and Child Centred Play methodology for incorporation in their approach.
Participates in technical committees and sector working groups with the view to influence the adoption of the RTP Child Centred Play Based Methodology.
Supports the ongoing process of periodic updating of the progress being made in actualizing the country strategy document
Facilitates presentations at consultative workshops and RTP implementing partners' meetings to discuss the RTP Child Safeguarding, Gender Policies and Environment Policies.
Ensures inclusion of relevant provisions in Contracts and MoUs on RTP Child Safeguarding and Gender Policies.
Acts as the Environment Focal Point and ensures that all RTP rehabilitation projects are in compliance with the donors and RTP environmental standards.
Job Responsibility #5: Program Financial Management (10% of Time):
Coordinates with the finance team to provide financial training on effective program financial management, including procurement, project implementation, compliance and project financial reporting.
In close coordination with the Finance Officer and/or Manager, oversees the budget planning processes for programs and projects to ensure that program funds are expended according to procedures and plans.
Collaborates with the program team and develops new initiatives to be integrated into the budget.
Job Responsibility #6: Team Management, Compliance and Capacity Building (10% of Time):
Communicates program vision to the program team, leads and directs them toward achieving the program goals and objectives.
Ensures the program team has a clear understanding of their roles, responsibilities and accountabilities
Conducts program staffing needs assessment, presents recommendations to the CD and participates in the recruitment of the program team.
Facilitates the capacity building of program team to ensure they have the appropriate skill levels for their positions and are developing to their full capacity; provides the necessary feedback to the program team and completes their performance appraisals.
In close coordination with the human resources function, ensures that all country office staff fully understand their roles and responsibilities as related to Right To Play's Child Safeguarding Policy and receive orientation and training concerning the policy on a regular basis.
Provides direct support to the program team in the form of systems and tools.
Implements policies and procedures that guide and support RTP activities, ensures compliance with RTP code of conduct, gender and child safeguarding policies including timely and appropriate reporting.
Develops and strengthens the program team's understanding of project cycle management.
Job Responsibility #7: Other Tasks as Assigned (5% of Time)
Who You Are:
You are highly driven, results-oriented, collaborative and well-rounded leader with a passion for working with children and youth. You are an exceptional communicator with excellent networking skills.
What You'll Get:
The opportunity to work with a passionate, innovative and collaborative team where you have the ability to make things happen. You will gain experience working for a globally recognized organization with a healthy culture premised on our Culture Code (accept everyone, make things happen, display courage, demonstrate care and be playful). In addition, we offer a competitive salary and benefits package including personal learning and development days.
Department/Division: Programs
Work location: Addis Ababa with frequent travel to project sites and other areas as applicable
Authorized to work in: Ethiopia (Eligible to work legally without requiring sponsorship or work permit)
Target Start Date: Immediate
Contract Duration: Full-time, fixed term contract with possibility of renewal based on performance and availability of funding
Closing Date: 8 April 2022, 5:30 PM, EAT
Minimum Qualifications (Must Have):
Education/Training/Certification:
Bachelor's degree in social sciences, development studies or other related disciplines.
Experience:
Minimum 5 years' experience managing international development programs and liaising with government officials and donors. Proven experience in project planning, proposal development, report writing, resource mobilization, networking, partnership-building and working with NGOs.
Competencies/Personal Attributes:
Superior organizational skills and ability to multi-task on a constant basis
Excellent interpersonal communication skills to build rapport with staff, partners, government officials, donors and community leaders
Ability to work under pressure meeting deadlines in a fast paced fluid environment
Creative and flexible with problem solving skills
Demonstrated professionalism and diplomacy
Ability to confidently represent oneself and RTP to high level officials
Strategy planning skills
People management particularly coaching and influence management
Knowledge/Skills:
Strong MS Office and program management tools and procedures
Budgetary control and financial management, including ability to read and understand financial data
Project management skills
Understanding of the concept of sport for development
Understanding of community development processes
Languages:
Fluency in written and spoken English, Amharic and Afan Oromo Languages
Desired Qualifications (An Asset)
Experience in quality improvement
Experience working in child protection, education sector
Sport and play experience
Experience in strengthening civil societies
Coaching background
Gender mainstreaming and governance background
Solid knowledge and understanding about the child development priorities and humanitarian context in Ethiopia