Program Manager, ACC & CS, Gode – SOS Children's Villages Ethiopia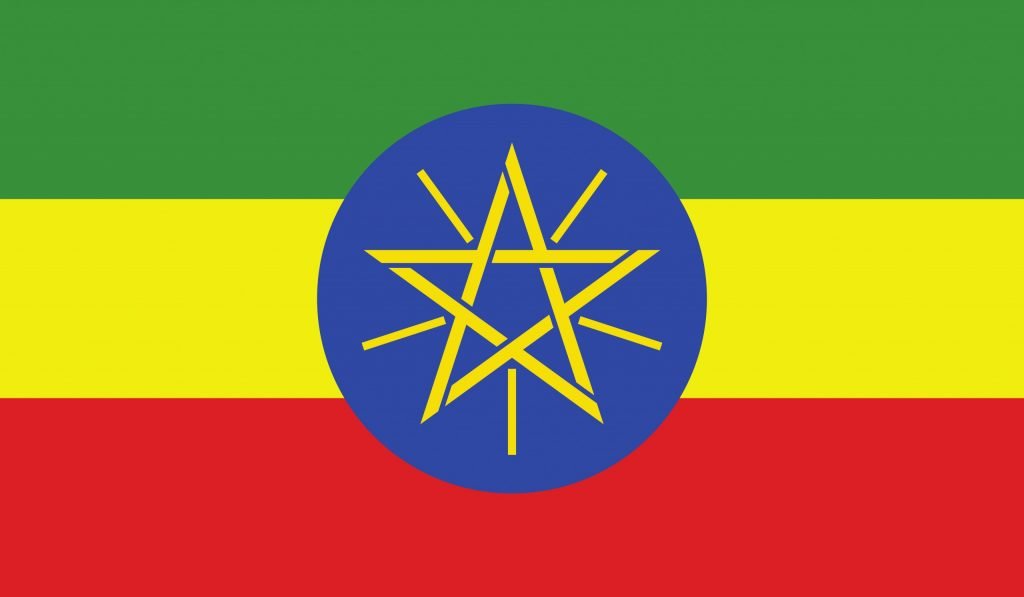 Development and Project Management, Management, Social Sciences and Community
SOS Children's Villages Ethiopia
SOS Children's Villages is the largest non-governmental, non-political, non-denominational charitable child welfare organisation in the world. Its mission is to build families for children in need, help them shape their own futures and share in the development of their communities. The first SOS Children's Village was founded by Hermann Gmeiner in 1949 in Imst, Austria. He was committed to helping children in need,children who had lost their homes, their security and their families as a result of the Second World War. With the support of many donors and co-workers, the organisation has grown to help children all over the world.
Currently, SOS Children's Villages offers an effective alternative foster care through its services in the Alternative Child Care and Family & Community Development Programme Units in 134 countries and territories around the world. It also supports educational programmes and medical centres and it is active in the field of child protection and child rights.
SOS Children's Villages started to work in Ethiopia in 1974 with the opening of the first SOS Children's Village in Mekelle. Currently, we are operating in Ethiopia in six regions namely Harari, Tigray, Amhara, Sidama, Somali and Oromia. In addition, we operate in two city administrations: Addis Ababa & Dire Dawa. SOS Children's Villages Programme work towards its vision of a world where, "every child belongs to a family and grows with love, respect and security". For the past 44 years, we have been working to build families for children in need, help them shape their own future and share in the development of their communities. Everything we do is based on the best interest of the child. We help vulnerable families care for their children, and we work to prevent the breakdown of parental care. When children lose their own parental care, we provide quality alternative care. We support young people in their efforts to become independent adults and succeed in life.
Who we are
SOS Children's Villages Ethiopia is an International Non-governmental organization and a member of SOS Children's Villages International Federation. We started our humanitarian work in Ethiopia with the opening of our first Village in Mekelle, Northern part of Ethiopia in 1974. Since then, we have expanded our programs to different regions where there are significant needs for intervention and where we believe we can work in partnership with all relevant actors to bring sustainable positive outcomes for children's and young people.
Today, we have grown significantly to meet the persistent challenges that confront Ethiopian children who have lost parental care and those that are at risk of losing their parental care. Working in close collaboration with international donors, local government and community based organizations across seven program locations; we aspire that every child grows up with love, respect and security.
Why we need you?
We are looking for a Program Manager, ACC & CS who will be responsible for managing alternative childcare and child safeguarding in SOS Children's Villages Program, ensure individual needs and rights of children are addressed and respected. The rights and concerns of children are at the Centre of his/her work. The job incumbent ensures the implementation of the Organization's policies and guidelines, and effective planning, evaluation, reporting and financial management.
What we provide…
An amazing work environment that promotes personal growth through providing professional space to grow and advance your career!
Your role….
While working with us as a Program Manager, ACC & CS you will be responsible for;
Ensuring the overall development of the children & youth in SFC and foster families, foster to adopt family, small group homes and youth homes
Ensuring that the needs of children and youth are identified, respected and protected.
Coordinating the planning, budgeting, monitoring, and evaluation processes for the ACC program.
Implementing the organization's policies, manuals, standards, guidelines, and administrative systems promoting the efficient and responsible use of financial resources and property.
Serving as is an active member of the PL CS and case management teams and cooperates closely with representative /coordinative functions
Guiding and supporting Alternative Care Programme co-workers:
Leading and supporting all ACC Co-workers in a strategic way according to SOS Children's Villages Program policies and values and acknowledged and contextualized guidelines of leadership, management and human resource development.
Delegating tasks with trust and gives co-workers the space to perform effectively.
Creating an open working environment where ACC co-workers learn and question with confidence and strive for participation.
Actively engaging in recruitment and orientation for all ACC program co-workers, provides ongoing feedback, carries out performance appraisal discussions with direct supervisees, encourages co-workers to take responsibility for their own learning and development
Guiding and supporting SOS mothers, SOS Families, foster parents and foster families.
Building positive relationships with children through day-to-day interactions and regular meetings and maintains an overview of and interest in the needs and development of all children.
Ensuring the required support and monitoring services for caregivers and coordinates their professional development.
Guiding and supporting Youth Care Co-workers:
Ensuring learning and development opportunities for youth and maintains an overview of and interest in the needs and development of youth.
Coordinating the professional development of youth care co-workers and ensures the required support and monitoring services for youth care co-workers.
Promoting strong and long-term partnerships with communities:
Contributing to the development of the Program Location
Sharing experience with other program locations, participates actively in program planning and evaluation processes and actively contributes to the further development of the organization's policies.
Contributing to local and national child and youth care initiatives.
Helping other Co-workers understand how the SOS Children's Village program assists children and families and provides background information, text and photo material, supports them to realize fundraising plans and familiarizes co-workers on the importance of partnership and Networking.
Promoting the Safety and Security of programme participant children and young persons in the Program Location
Coordinating the implementation of the Child Protection Policy and related Child Protection Policy support documents in the program location.
Organizing different activities in relation to Child Safeguarding. I.e. Local Mapping, Risk Assessment, Self-Assessment, Prepares annual child safeguarding report.
Compiling and shares lessons learnt as well as identified challenges to ensure that relevant preventive, awareness raising and capacity building measures are planned and further implemented.
Ensuring that relevant child safeguarding documents and tools are available to child safeguarding team members at the program level.
Identifying capacity-building needs on child safeguarding at program level Participates in the national child safeguarding activities.
Performing other duties as assigned by the immediate supervisor.
Up for the challenge…
Then check out our criteria's:
The must haves:
Education:
Master's or BA Degree in social sciences is highly recommended (social work, sociology, psychology, and other related fields of studies)
Experience:
Experience at a supervisory/ managerial level, preferentially within the CSOs or public sector; minimum four years practical experience in one or more of the following functional areas: child and/or youth care, Child Safeguarding, community development and other related areas
Readiness to live within SOS Premises
Willingness to make a long-term commitment
Strong interest in working with children and young persons
Readiness to obtain the necessary SOS specific competences through a professional orientation and basic training process and ongoing development
Fluency in spoken and written English and local language(s)
Professional Competences
Management Competencies
Child and Youth Care Competencies
Youth Development and Gender Competencies
Child Safeguarding Competencies