Finance & Administrative Assistant – The International Committee of the Red Cross Delegation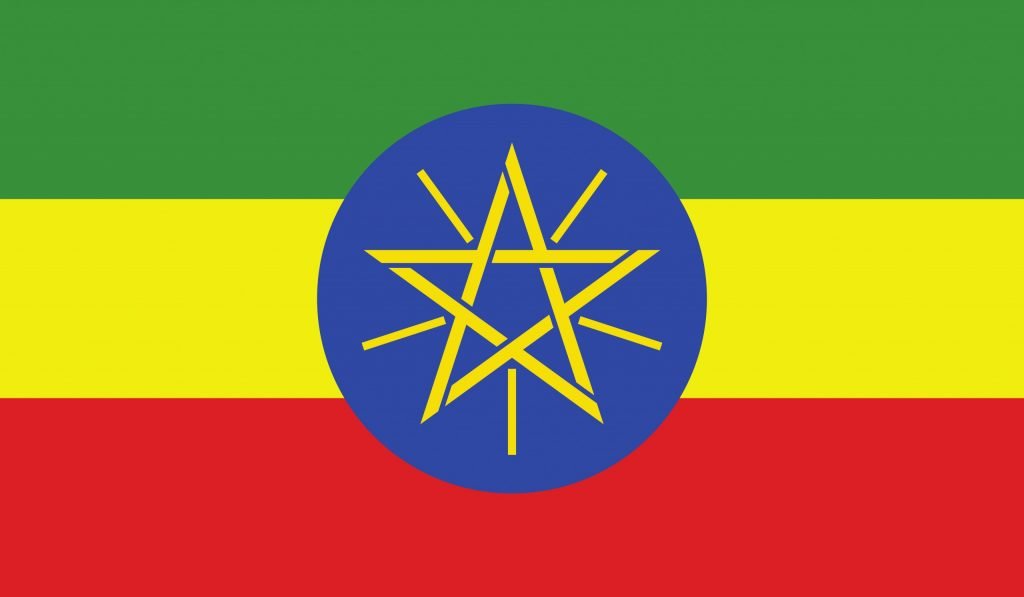 Accounting and Finance, Business and Administration
The International Committee of the Red Cross Delegation
Established in 1863, the ICRC operates worldwide, helping people affected by conflict and armed violence and promoting the laws that protect victims of war. An independent and neutral organization, its mandate stems essentially from the Geneva Conventions of 1949. We are based in Geneva, Switzerland, and employ some 16,000 people in more than 80 countries. The ICRC is funded mainly by voluntary donations from governments and from National Red Cross and Red Crescent Societies.
Our mandate & mission
The work of the ICRC is based on the Geneva Conventions of 1949, their Additional Protocols, its Statutes those of the International Red Cross and Red Crescent Movement and the resolutions of the International Conferences of the Red Cross and Red Crescent. The ICRC is an independent, neutral organization ensuring humanitarian protection and assistance for victims of war and armed violence. It takes action in response to emergencies and promotes respect for international humanitarian law and its implementation in national law.

VACANCY ANNOUNCEMENT
The International Committee of the Red Cross (ICRC) is an impartial, neutral and independent organization whose exclusively humanitarian mission is to protect the lives and dignity of victims of armed conflict and other situations of violence and to provide them with assistance.
For more information, visit website: https://www.icrc.org/
The International Committee of the Red Cross (ICRC) Delegation in Ethiopia is looking to hire an experienced, highly motivated and qualified person to fill the position of Finance & Administrative Assistant (12 months fixed term contract) based in Gonder.
ACCOUNTABILITIES AND RESPONSIBILITIES:
Participates in the finances of the sub delegation/structure; may be asked to contribute to preparing the annual budget/monthly forecast and risk reporting, cost-control and analysis of budget deviations. Ensures compliance with statutory reporting requirements (i.e. taxes), and regularly assesses the financial situation (including treasury) of the Sub delegation/structure.
Manages, trains and coaches the Admin team (direct reports) on all financial matters.
Participates in implementing contingency measures, maintenance and replenishment of emergency stocks.
Involved in the interpretation of institutional guidelines and policies in light of the local context; sees to it that these are strictly applied and monitored, ensuring compliance with ethical standards and mitigating financial risks.
Acts as co-signatory and finance interface for both authorities and commercial parties (suppliers, banks etc.).
Provides reliable forecasts to Sub delegation Management and to Finance of Addis delegation.
Manages day-to-day financial management and maintenance of offices and residential premises; participates in maintaining an appropriate security set-up, including safe accommodation for all staff, mobile and resident staff.
Participates in the Risk Assessment for the delegation/structure, focusing on risks related to real estate and finance.
PEOPLE MANAGEMENT RESPONSIBILITIES
Understands and supervises the Performance Management & Development (PMD) activities for employees under their supervision, in addition makes sure that deadlines for the PMD cycle are met.
Engages in ongoing and continuous feedback and support, particularly for employees under their supervision, but also other staff members
Organizes regular meetings within their team to ensure optimal coordination of the work and proper flow of information
Ensures that job descriptions for employees under their supervision are up to date; seeks feedback and support from the HR Department if needed and updates and reviews the JDs, annually.
Plans and coordinates the annual leave of the employees under their supervision ensuring continuity of the operations throughout the year and making sure that there are no outstanding holiday balances at the end of the year
Coordinates and supports the employees under their supervision in their personal development by coaching and advising them on internal and external training and development possibilities
Detailed duties and responsibilities:
Conduct general check on the use of resources
Analyses the use of resources, proposes improvements and organizes implementation
Coaches staff in the areas of responsibility on administrative procedures and regulations
Plans and organizes administrative briefing & training.
Reports any red flag to F&A Manager 2 or Coordinator
Ensures application of Covid safety measures and stocks plus first aid items
Ensures the sub-delegations ICT infrastructure and network are always functional
Coordinates with staff health department for supporting staff to access medical services
Financial management (50%)
Checks all supporting documents before posting expenses in accounting software
Inputs daily expenses in accounting software according to ICRC chart of account attributions and standard entries
Updating statistical accounts
Charges private expenses to respective staff
Books invoices on daily basis in the invoice module where applicable.
Prepares all necessary accounting documents for the monthly closing operation (list of signatures and treasury situation)
Establishes and maintains daily controls for cash.
Responsible for the bank reconciliation of the sub-delegation's accounts.
Verifies reconciliation and treasury balances monthly, and submits funds forecast on time
Drawing up banking documents (payment orders, cheques, transfer orders, etc.) on the basis of approved invoices and internal requirements.
Audit & revision
Reviews accounts (including balance sheets accounts) with accounting application
Take part in response to Internal Audit queries within deadlines
Preparing dispatch of accounting documents for FAD/REV
Ensures dissemination and adherence to financial rules by all staff
Premises management (40%)
Participates in selection of the new premises
Participates in negotiation of the contracts, lease extensions and terminations with Landlords
Organizes and ensures furniture and equipment of premises according to ICRC regulations
Manages the cleaning and hygiene of all the premises (offices, residences, warehouses, etc)
Supervises the physical inventories of ICRC material and lists are updated regularly plus a control of attributions plus residence inventories are shared with occupants
Ensures staff draw up an annual inventory of movables and prepares inventories for insurance and fixed assets and updates regularly the tables
Monitors the management of the keys of all the premises and of the inside offices
Management of cafeteria, where applicable
Ensures staff in department keep all files up to date
Checks that the premises list is updated on a monthly basis
Manages and supervises the maintenance of the premises
Receive maintenance request from the Domestic staff and Mobile and liaises with maintenance responsible to ensure all request are accomplished.
Security of premises
Supports the establishment, verification and regular monitoring of the passive and active security measures (3M, water, fire, burglary, etc.) according to ICRC regulations
Ensures Maintenance staff applies all ESAP measures in line with regulations
Coordinates with the Security companies in the management of the security guards and establish guard's working schedules and validates all matters related to this file
Ensures staff are briefed on the passive security measures and safe areas are well marked, fire training/drills are given for staff
Ensures maintenance team keep a control of servicing of equipment e.g Fire extinguishers, copiers, etc.
Welcome/Reception management (10%)
Ensure the "Welcome file" and the contact list is updated
Support the staff in identifying suitable hotels and negotiating rates with service contracts in
Gonder town and in the field.
Timely booking of hotel rooms for staff and guests visiting the sub-delegation
Support departments in making hotel bookings for trainings
Verify bills/invoices for services offered and effecting timely payments
Monitor that the staff apply all Covid 19 prevention measures
Liaise with main delegation on regulations and procedures for the department
Ensure and monitor the service to all staff and visitors is provided efficiently and customer service feedback is collected and acted upon.
A minimum of BA degree in Accounting/management/economics and other related subjects and a minimum of 3 years of experience in a similar field. Working in International Humanitarian organization do have an added value.