Advocacy and Communications Specialist – Habitat for Humanity Ethiopia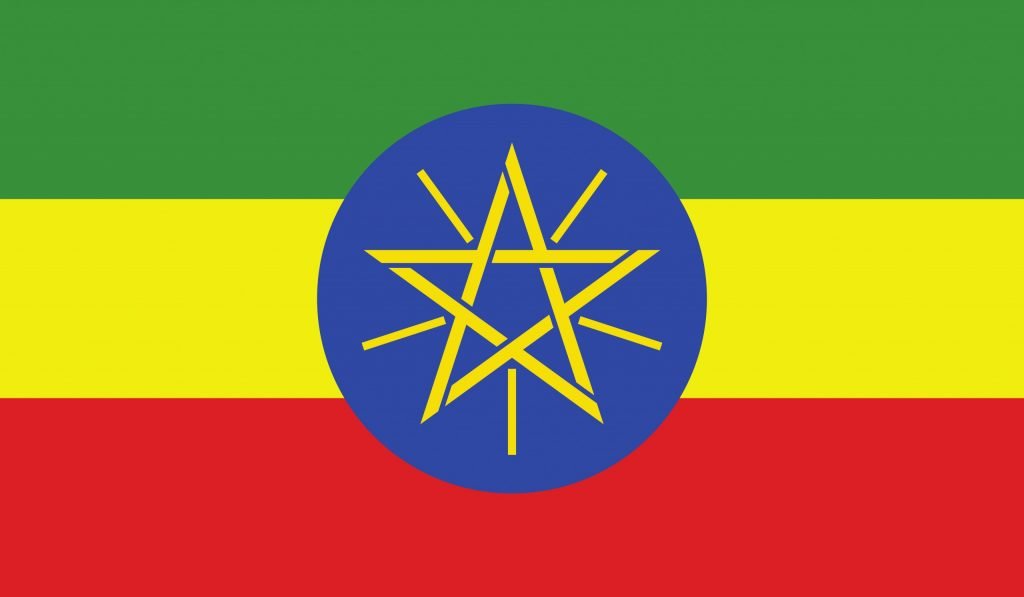 Legal, Communications, PR and Journalism
Habitat for Humanity Ethiopia
Habitat for Humanity Ethiopia (HFHE) is a non-profit organisation, affiliated to Habitat for Humanity International (HFHI) headquartered in Atlanta – Georgia (U.S.A), is an ecumenical Christian ministry that welcomes to its work all people dedicated to the cause of eliminating poverty housing.
HFHE has provided simple, affordable shelter for over 14,600 families in Ethiopia while also working to improve Water, Sanitation & Hygiene and empower Vulnerable Groups throughout the country.
HFHI is an equal opportunity employer and seeks to employ and assign the best qualified personnel for all our positions in a manner that does not unlawfully discriminate against any person because of race, color, religion, gender, marital status, age, national origin, physical or mental disability, sexual orientation, veteran/reserve national guard status, or any other status or characteristic protected by law.
Internal/External Vacancy
Organizational Overview
Driven by the vision that everyone needs a decent place to live, Habitat for Humanity began in 1976 as a grassroots effort on a community farm in southern Georgia. The organization has since grown to become a leading global nonprofit working in nearly 1,400 communities throughout the U.S. and in nearly 70 countries. Families and individuals in need of a hand up partner with Habitat for Humanity to build or improve a place they can call home. Through financial support, volunteering or adding a voice to support affordable housing, everyone can help families achieve the strength, stability and self-reliance they need to build better lives for themselves.
Habitat for Humanity Ethiopia (HFHE) started operation in 1993 as a branch of Habitat for Humanity International (HFHI). HFHE has provided simple, affordable shelter for families in Ethiopia while also working to improve Water, Sanitation and Hygiene and empower Vulnerable Groups in the country.
Job Purpose
Working under the overall guidance and direct supervision of the Project Manager for S4HL campaign project, the Advocacy and Communications Specialist will design, manage, and implement the Advocacy & communications strategies for Stand for Her Land Campaign (S4HL) with the objective of increasing the visibility and promoting the work of tenure rights as well as increasing awareness for HFHE's mandate and programs among its partners, the media, and the public. The incumbent will be responsible for supporting efforts to enhance the information flow and visibility of HFHE's programs regarding stand for her land and related advocacy work in the country. In addition, the incumbent will carry out policy analysis and the writing of position statements of HFHE working collaboratively with HFHI and its selected partners. Together with project manager & other technical staff, and with the advice and input of the SMT the advocacy and communication and specialist will play an active role in designing messaging for advocacy and communication work in a wide range of policy and legal issues to position the organization for best networking and representation
Further the incumbent will work collaboratively work with partners especially the vulnerable groups such as women by building their capacity on the legal instruments that promote/advance women's rights in relation to tenure rights, and the housing Eco System.
Main Duties and Responsibilities
ADVOCACY ( 70% focus)
Develop Advocacy strategy for women land right campaign – in liaison with the project manager for women land right project and supported by HFHI advocacy team and HFHE Senior Management team as needed coordinate development and implementation of women's land rights advocacy strategy
Map out key stakeholders involved in the process of land titling and those in advocacy in this area
Review and identify the operationalization bottlenecks of the relevant laws and policies regarding land ownership and acquisition of land titles.
Lead the process of conducting background analyses of social norms that impede WLR implementation, to support the strategy and MEL plan development for the project.
Plan, coordinates and holds workshops with relevant key stakeholders to validate findings on bottlenecks in the processes and come up with common position on which areas that require improvement.
Work with collaboratively with the project manager to draft position papers for advocacy and share them out with key stakeholders for feedback and come up with Final papers and launch the paper in a roundtable meeting in a wider network through identified communication channels.
Work with Habitat working group and formulate Policy Briefs and share with decision makers
Monitor the progress of the advocacy efforts through follow ups.
Work collaboratively with the project manager to prepare training materials on land laws, ownership, transfers, rights, on targeted groups.
Undertake civic education (land legal rights, title acquisition processes etc.).
Identify and work with organizations that provide legal aid (pro-bono) for groups.
Provide legal education through Radio talk shows in partnership with corporates
Arrange and facilitate learning visits for counties to counties on digitalization.
COMMUNICATIONS (30% Focus)
Develop the communications strategy-in liaison with the project manager and supported by HFHI communications team and HFHE Senior Management team as needed
Branding and marketing- Ensure that all communication products and project deliverables for external audience are appropriately branded according to the HFHI branding guidelines, supported by HFHE RDC manager
External and Internal Communications-in collaboration with project Manager and supported by SMT, as needed develop clear and effective guidelines and protocols for internal and external communications
Targeted Public messaging and media outreach- advise the project manager, program managers and SMT on public messaging and media outreach. Supporting in drafting officials briefing materials, strategic presentations, talking points, speeches, statements, etc. related to women's land rights
Multi-media campaign- structure developed, approach and procedures including relations with mainstream media to ensure organization visibility work regarding women land right issues. Also, it would be important to track media postings related to women's land rights by the mainstream media houses
Reporting- mainstream communication in HFHE's programs regarding the project and support effective process documentation and technical monthly/quarterly and annual reporting.
Project Newsletter-in liaison with project manager, supported by RDC manager lead development and dissemination of the project newsletters and relevant reports and communications.
Safeguarding-, support development, dissemination and embedding of safeguarding strategy, language, procedures in all communication products regarding the project
Other duties as assigned
Terms of employment: Two year with possibility of extension
Required number: 1
Degree in Law, Public Administration, communication, or related field.
A minimum of 5 years in related work experience of advocacy, communication.
Ability to work independently, suggest practical solutions and follow-up effectively on the management decisions.
Good knowledge of visual design and layout development for information materials
Good planning skills, proactivity, creativity, and ability to meet the established deadlines.
Work closely with the leadership team to provide a conductive working environment.
Ability to conceptualize, design and implement major information campaigns
Communication, presentation, networking, and advocacy skills
Negotiable