Education in Emergency – World Vision Ethiopia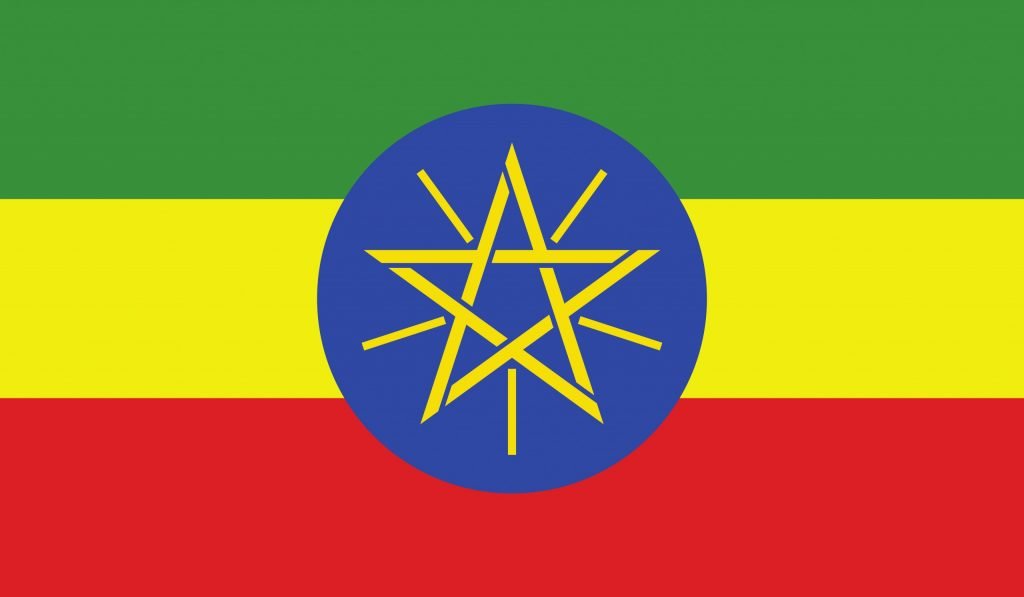 Education
World Vision Ethiopia
World Vision began its ministry in Ethiopia in the early 1970s and opened a national office in Addis Ababa in 1975. World Vision operated emergency response programmes during the 1984 famine, followed by a period of rehabilitation (1986-87) and a self-review that came up with the concept of Area Development Programmes (ADPs) as a model.
World Vision's work in Ethiopia contributes to the well-being of vulnerable children in partnership with the church, civil society and the government. Initiatives include education, food security, health, HIV and AIDS, water, sanitation, and hygiene, as well as sponsorship management. All programmes are implemented with the goal of addressing the strategic and basic needs of children while supporting and building the capacity of families and communities.
Program development and implementation
· Provide direct technical support to ASR & ALP facilitators, teachers and the school support system (head teachers and supervisors)
· Assure that relevant cross cutting themes (child protection, gender, inclusion, safety and life skills) are integrated into the EiE project implementation at the project sites
· Collaborate and work with other sectors within in WVE to ensuring child-friendly learning environment and learning opportunities for emergency crisis affected school age children
· Monitor and follow up the effective implementation of the planned activities of Education Can't Wait project in targeted schools
· Prepare and send the weekly and monthly updates of the project to EiE coordinator
· Organize regular discussion session with beneficiaries to collect feedback on the project implementation
· Facilitate a joint monitoring visit with key partners and organize post supervision discussion session discuss on areas of improvement and share best experiences.
· ensure proper data record, keeping and reporting system are in place in targeted schools
· facilitate the implementation of training in collaboration with DEO and organize post training assessment and feedback session
· work with DEO and target schools to ensure the participation of community to ensure access and quality
Coordination, partnership and networking
· Liaise with DEO experts at field level to conduct a joint monitoring visit, supportive supervision and ensure reliable data record keeping and reporting system among targeted schools.
· Represent WVE in any EiE matters (education coordination meetings, joint assessment) and share timely update to AP and EiE Manager.
· Strengthen networking with organizations or agencies working on EiE and child protection in ensuring child-friendly learning centers at the woreda
· Facilitate regular review session at woreda level
Resource Management
· Manage operating budget of the assigned Woredas for the project implementation including procurement, cost for the materials purchase and any other expenses incurred for the EiE project in the emergency context (IDP –Returnee project site)
· Contribute to the selection of pre-qualification and bidding of local suppliers and contractors for logistics availability, and items and service purchase
· Liaise with NGOs/UN agencies in the field to ensure coordination of inputs and resources for EiE project activities
· Monitor and follow up to the effective utilization of allocated budget for EiE project woreda (regular review of budget versus actual and take timely action)
· Work together with the EiE coordinator, DEO and school management to ensure that teaching and learning materials and resources planned for EiE project are in place and are properly distributed to the target children
Reporting and Documentation
· Submit high quality reports to EiE coordinator in a timely manner and according to the donor and WVE requirements
· Monitor the impact of the EiE project in the framework of EiE response program and promote learning by documentation of best practices for future emergency response works
· Provide necessary information to EiE coordinator / EiE Manager at NO, AP/ and CPO managers to ensure sustainability of project response (when appropriate)
· Assist on the documentation of best practices and challenges to generate materials for strategic direction of further implementations of EiE and EiE programming
· Document best practices and challenges to generate materials for strategic direction of further implementations of EiE projects
· Prepare and send the weekly and monthly updates of the projects to the EiE Project Coordinator
· Contribute to the development of new EiE project proposals by providing consistent data and other valid information from the field
· Represent world vision's core values, mission, vision and strategy with IDP/Returnee communities, local partners and local government
· Carry out any other duties as instructed by the EiE Project Coordinator and EiE Manager
At least 3 years of experiences in the field of education and working with government and other education partners at grass root level,
· Demonstrated understanding of the Ethiopian education policy and Education in Emergency programming
· Knowledge on creating child-friendly learning environments/spaces for children learning
· Knowledge and experiences on education need assessment, providing training and guidance on learner-centered instructional methodology to teachers and education supervisors
· Experience in working IDPs and Returnees context
· Creates and encourages a climate of team-work and collaboration in a diverse cultural environment
Consistently achieves high-level results, manages and delivers projects on-time and on-budget approved
Attractive