Logistics Assistant – CARE Ethiopia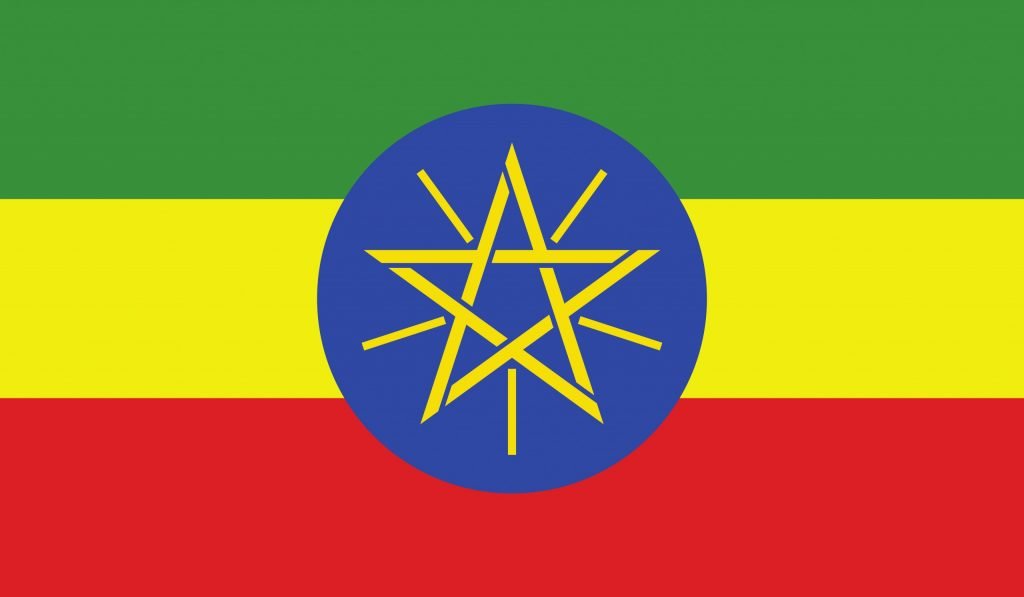 Logistics, Transport and Supply Chain, Warehouse, Supply Chain and Distribution
CARE Ethiopia
CARE Ethiopia
CARE started working in Ethiopia in 1984 in response to severe drought and famine that devastated the population and claimed the lives of nearly one million people. Since then, the organization's activities have expanded to address the root causes of poverty and vulnerability.
In 2008, CARE Ethiopia's office moved from a project-based approach to a more focused and strategic program-based approach. Over the eight years since that transition, CARE Ethiopia has implemented a series of programs with successful outcomes, while simultaneously impacting the policies and practices of government, serving as a thought leader amongst NGOs, and bringing transformative change to rural communities. These broader and deeper impacts go beyond the direct impacts of its programs and are a result of CARE Ethiopia's overall country strategy, which enables CARE to design for scale.
CARE Ethiopia works in various sectors but has particularly targeted the following:
· Food Security and Resilience
· WASH
· Nutrition
· Sexual and Reproductive Health and
· Emergency Response as cross-cutting (focusing on the above sectors).
I. JOB SUMMARY:
The purpose of the Logistics Assistant position is to facilitate logistics for community trainings, monitoring visits and undertake necessary documentation , provide driving services to authorized passengers, manage advance and handle local purchase.
II. RESPONSIBILITIES AND TASKS:
Job Responsibility #1: Provide driving Services:
Provides transport service to the staff and visitors as instructed during working hours or out of working hours as may be required.
Provide driving service to project and authorized partner staffs for project works
Prepare daily vehicle log sheet including fuel and oil consumed and timely report to transport section at HO.
Ensure the vehicle is used as per CARE's vehicle use policies
Regularly undertake routine vehicle health checkup and ensure timely inspection and servicing of the vehicle under use.
Works closely with CARE transport section
Act as project Driver
% of Time: 50%
Job Responsibility #2: Support Services:
Prepares and submits monthly trip plan to transport section
Facilitate necessary logistics for project related trainings, monitoring visits, meetings such as arrange meeting hall, refreshments, taking necessary attendances, and pay participant daily allowance/perdiem.
Handle advances, keep proper documentation and report expenditure
Organizes material for workshop and trainings.
% of Time: 20%
Job Responsibility #3: Procurement and Asset Management
Raises and Reviews purchase requests (PR)
Follow procurement at HO level with the unit program admin assistance
Procures items that are under the limit of petty cash
Requests and follows up air ticket, accommodation, and transport
Records and document all the fixed assets of the unit
Supports setting up a conducive workspace, and ensure office supplies are readily available for use and appropriately managed
Supports maintenance/fixing of assets in the unit (ie. Printers)
Ensures that the necessary stationary and associated items are available in sufficient quantity.
% of Time: 15%
Job Responsibility #4: Administrative and finance Support
Provides administrative support to various office functions, including binding, printing, duplicating, etc.
Supports maintaining of key records and filing correspondence
Cash hander and payment to beneficiaries during training, meeting and workshops
% of Time: 10%
Job Responsibility #5: Perform other duties as assigned:
% of Time: 5%
III. PROBLEM SOLVING (Thinking Environment)
The level of problem solving this position will face is level number one. What has to be done and how to do it are clearly defined and the incumbent will face identical or similar problems.
IV. GENDER EQUALITY
Understanding and demonstrated commitment to the importance of gender, youth and social inclusion issues.
Demonstrated commitment to principles of Gender Equity, Diversity, Inclusion and PSEAH (safeguarding), as evidenced in previous positions / programming
IV. QUALIFICATIONS (KNOW HOW)
A) EDUCATION/TRAINING
Required:
Diploma in purchasing/supplies management or logistic support, management, accounting and third grade driving license.
Desired:
Degree in purchasing/supplies management or logistic support and third grade driving license.
B) EXPERIENCE:
Required:
0 to 1 years of experience in logistic support and supply management works.
Desired:
C)TECHNICAL SKILLS
Required:
Valid driving license and good driving record;
Trustworthy and reliable;
Proven language proficiency in written/spoken English;
Willingness to work under pressure
Proficient in computer skills (MS word, Excel, Power Point);
Internet browsing skills;
Good interpersonal and communication skills
Knowledge of Local Language
Desired:
Ability to communicate information accurately.
Skill in Off-road driving skills.
D) COMPETENCIES
Respect, accountability, courage, excellence, stress tolerance, collaboration, communicating with impact, adaptability, interpersonal skills, facilitating change, problem solving, customer focus, planning and organizing.
V. CONTACTS/KEY RELATIONSHIPS:
The logistic assistant will have working relations with FPOM, Project Managers & Pastoral Program staffs and other related staff. She/he is also expected to collaborate with all visitors and guests.
CARE Ethiopia is committed to preventing all unwanted behavior at work. This includes sexual harassment, exploitation and abuse, and child abuse. We expect everyone who works for us to share this commitment by understanding and working within the CARE Safeguarding Policy and related framework. CARE Ethiopia has a zero-tolerance approach to any harm to, or exploitation of, a vulnerable adult or child by any of our staff, representatives or partners.
CARE Ethiopia reserves the right to seek information from job applicants' current and/or previous employers about incidents of sexual exploitation, sexual abuse and/or sexual harassment the applicant may have been found guilty to have committed or about which an investigation was in the process of being carried out at the time of the termination of the applicant's employment with that employer.
By submitting the application, the job applicant confirms that s/he has no objection to CARE Ethiopia requesting the information specified above. All offers of employment will be subject to satisfactory references and appropriate screening checks.
198