Gender and Protection Program Manager-Re-advertisement – ACTION AGAINST HUNGER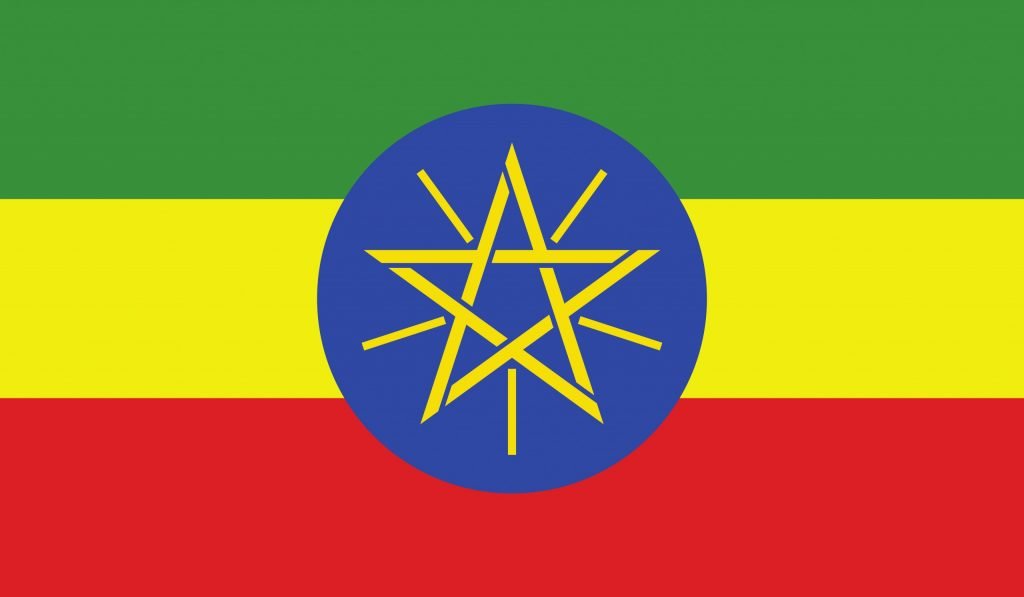 Development and Project Management, Social Sciences and Community
ACTION AGAINST HUNGER
As a registered charity, founded in 1979, ACTION AGAINST HUNGER operates in 40 countries. The international network of ACTION AGAINST HUNGER is represented in Paris, London, Madrid, Montreal and New York. Teams in the field combat hunger on 4 fronts: nutrition, food security, health, water and sanitation.
INTERNAL AND EXTERNAL VACANCY FOR ANNOUNCEMENT
PROTECTION AND GENDER PROGRAM MANAGER-RE-ADVERTISEMENT
Country Office: Ethiopia
Work Base: [Wollega- Gimbi]
Availability: As Soon As Possible
Salary Scale: EMS – 09
Insurance – (Life, Group Personal Accident and Medical Insurances are covered upon the organization policies).
Seniority Allowance – paid depending up the years of service.
Female candidates are highly encouraged to apply for this position.
About Action Against Hunger
Action Against Hunger-USA is a global humanitarian organization that takes decisive action against the causes and effects of hunger. We save the lives of malnourished children and we enable entire communities to be free from hunger. With more than 8,000 staff in over 50 countries, our programs reached 17 million people in 2019.
About the Country Program in Ethiopia
Action Against Hunger has been operational in Ethiopia since 1984 responding to both chronic and acute needs through a multi-sectoral strategy where nutrition, Food Security and Livelihoods, WASH, and Mental Health and Psychosocial Support activities are integrated to have a meaningful impact on people's resilience. Action Against Hunger currently operates in 5 different regions (Oromia, Somali, Amhara, Benishangul Gumuz, and Gambella) with a portfolio of 20m USD/year of emergency, resilience building, research, and innovation programs. We have a country team of around 600 staff in 17 regional and satellite offices. Our main donors in Ethiopia in 2020/2021 are BHA, ECHO, Europaid, UNHCR, UNICEF, GFFO, BPRM, SIDA, EHF, WFP, CIAA, and others.
I. Summary of position
Under the line management of the field coordinator/deputy field coordinator (and technical line management of the technical advisors), the Protection and Gender Program Manager will be responsible for ensuring the successful development, implementation, delivery and monitoring of all project activities.
This will include working with other sectors, actors, UN agencies and government services, providing support to some of the most vulnerable members of the community. Protection activities will include general protection, mainstreaming, GBV and Child protection areas. As manager you will be responsible for staff management and recruitment, budget management, reporting and ensuring the timely and smooth implementation of your department's program commitments.
Duties and Responsibilities:
Objective 1: Program Delivery
Advocate for the rights of vulnerable people and targeted beneficiaries through contact with local authorities, government officials, community leaders and elders, humanitarian partners and other relevant actors
Deliver formal and on-the-job training and coaching for Action Against Hunger staff, health and social workers, and other key stakeholders
Coordinate rapid needs assessments through field visits in villages, camps and other informal settlements with persons of concern within the community and identify individuals at risk and humanitarian needs
Provide support and direction to other agencies and local authorities in order to map services, collect data and provide monitoring reports.
Monitor, assess, observe and report on key protection concerns and rights violations in the field
Support and develop counselling skills, and Psychological First Aid.
Deliver awareness raising and training for associations and community groups, teachers and other key influencers to increase awareness, capacity and support.
Provide support to other sectors (for instance WASH, NUT, Health and FSL) as needed to deliver the program and mainstreaming activities.
Support staff to deliver individual and group Psychosocial Support and counselling to child and adult beneficiaries/survivors either directly or thought supporting health/social workers
Ensure the effective process of referring cases of vulnerable people internally, through government primary care services and specialist partners or UN agencies.
Objective 2: Management & Coordination
Ensure regular representation at all cluster meetings and advocate for the protection, gender and MHPSS need of beneficiaries
Coordinate the assessment, monitoring and auditing of mainstreaming activities at base level
Ensure that staff receive adequate support, supervision and guidance including regular group clinical supervision, reflective practice and field support
Work closely and cooperatively with other departments to ensure effective and efficient delivery of program activities
Ensure that activities are recorded and activity reports are compiled and submitted to MEAL and your line manager by the agreed deadline and are of high quality.
Objective 3: Logistics and administrative management for the program
Understand and follow the logistics procedures enabling the project implementation (purchase requests follow-up with logistics team, support in movement plan, ensure staff are trained in security SoP's)
Prepare the purchase request for required items and submit them to the logistics department within 7 days of the start of the program/taking post.
Ensure that the list of needs is in line with the program budget(s).
Ensure, with logistics, the weekly programming, daily if necessary, of all of the logistics resources for the program (vehicles, items etc.)
Responsible for inventory management and "quality control" of inputs (e.g. equipment such as dignity kits and IEC material), in collaboration with logistics and the FC.
Supervisory Responsibilities
– Protection and Gender Officers (including MHPSS Officers when applicable)
Gender Equality Commitments
Foster an environment that supports values of women and men, and equal access to information.
Provide a work environment where women and men must be evaluated and promoted based on their skills and performance.
Respect beneficiaries' women, men, children (boys and girls) regardless of gender, sex orientation, disability, religion, race, colour, ancestry, national origin, age, or marital status.
Value and respect all cultures.
Physical Demands
While performing the duties of this job, the employee is required to sit for long periods and to concentrate on work, including typing, and turn out heavy volumes of work accurately, within short time frames under stressful situations in the context of a moderately noisy office with many interruptions. Must be able to proofread own work accurately so that only minor corrections are needed on an infrequent basis.
The physical demands described here are representative of those that must be met by an employee to successfully perform the essential functions of this job. Reasonable accommodations may be made to enable individuals with disabilities to perform the essential functions.
Working Conditions, Travel and Environment
The duties of the job require regular job attendance at least five days per week. Must be available to work outside normal office hours or on the weekends as required.
While performing the duties of this job in the field, the employee may be exposed to precarious settings under high security risks and/or very basic living conditions and outside weather conditions, as well as to infectious diseases.
University Master and or BA degree in social sciences, psychology, law, social work, international development, or other relevant field from a recognized institution.
Minimum of 5+ years of experience working in protection for government or humanitarian agencies with IDPs, refugees or crisis affected communities
Excellent understanding of protection principles, human rights and case management
Excellent communication skills including ability to gain trust and build relationships with new communities
Previous humanitarian experience preferred
Good understanding of humanitarian principles
Experience in regular report writing
Language – high level of written and spoken English
Fluency in the local language (Oromiffa) advantageous
As per the organisation salary scale