Driver – Assosa – AEC Business Consulting PLC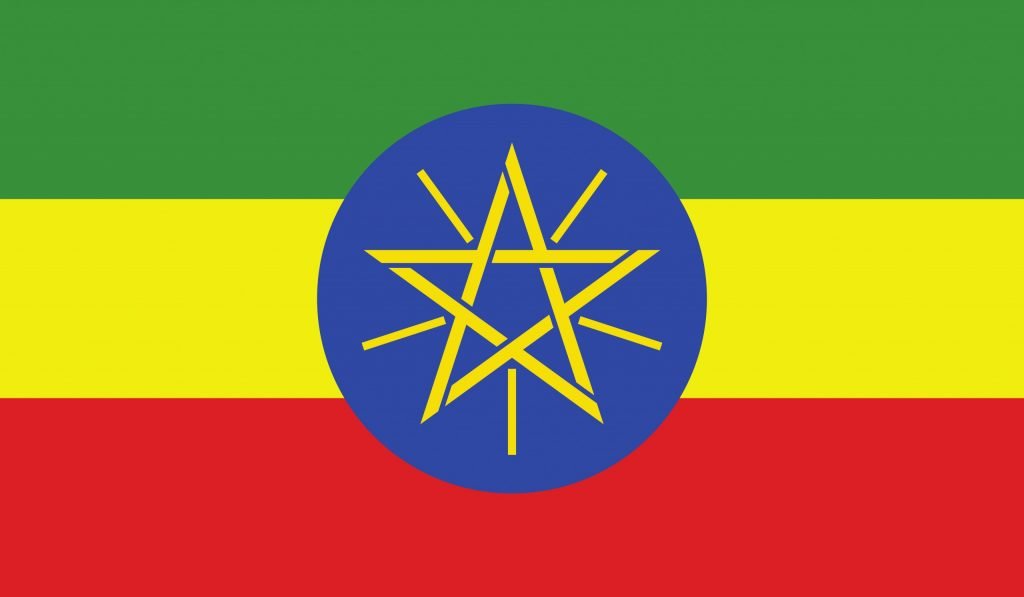 Logistics, Transport and Supply Chain
AEC Business Consulting PLC
AEC Business Consulting PLC is the Ethiopian affiliate of African Entrepreneur Collective, which now has 160 staff in 10 offices across East Africa, working with 14,000 entrepreneurs annually to help them grow their businesses.
AEC Business Consulting PLC will provide training and consulting to help entrepreneurs improve their businesses to create jobs and improve livelihoods.
As a new company launching in Ethiopia in June 2021, we are looking for self-motivated colleagues who like challenges, and will excel at bringing a proven model to Ethiopia.
As a social enterprise, we balance financial sustainability with social impact. In 2021, AEC Ethiopia will serve 600 refugee and host community entrepreneurs and will grow steadily from there.
ABOUT AEC ETHIOPIA
AEC in Ethiopia (registered as AEC Business Consulting Plc) supports entrepreneurs to grow their businesses to improve livelihoods and create thriving communities.
Recently founded in 2021, as the Ethiopia affiliate of African Entrepreneur Collective, AEC Ethiopia will work with more than 1800 refugee and host community entrepreneurs, providing a combination of training, consulting, financial services, and market-level systems change. All of our services ensure that businesses in Ethiopia can thrive and contribute to the growth of Ethiopia's economy.
AEC Ethiopia has 10+ staff in 3 offices across Ethiopia (Addis, Jigjiga, and Assosa), and we have partnerships with ARRA, UNHCR, and Ikea Foundation. In 2022, we are launching a new strategic plan to reach beyond what we have previously thought possible.
AEC VALUES
We have a diverse staff, who all embody the company's culture. In addition to the skills above, all candidates must demonstrate our core values:
● Purpose: be solutions-oriented and produce high-quality work and be a global leader.
● Achievement: Showing up over and over again to get the work done right.
● Improvement: Be humble and committed to continuous learning and growing. Improve through giving and receiving open and accurate feedback
● Bravery: willing to take risks and create a safe space for others. Be compassionate and inclusive.
● Turikumwe/Tuko Pamoja/Abren Nen/Waliin Jirra/We are Together: We appreciate our colleagues, celebrate success, and support each other in hard times.
ABOUT THE JOB OPPORTUNITY & RESPONSIBILITIES
AEC Ethiopia seeks a highly motivated, disciplined, professional, and experienced Driver to drive Assosa team in an efficient, safe, and timely manner. Reporting to the Business Development Manager, the driver will be the person to drive staff daily to their desired destinations mostly camps and host communities, to maintain the vehicle safe and clean, plan each route based on road and traffic conditions and be an all-rounder person for the office.
Current responsibilities include:
Map out driving routes ahead of time to determine the most expedient trip;
Listen to traffic and weather reports to stay up-to-date on road conditions;
Adjust the route to avoid heavy traffic or road constructions, as needed;
Ensure the car seats are clean and comfortable, fueled, and mechanically maintained;
Care and ensure regular maintenance of AEC vehicles and their accessories;
Accurate filling and onboard documentation of vehicles
Schedule regular car service appointments and report any issues;
Book car wash and detailing services to maintain the interior and exterior cleanliness of the car;
Update vehicle onboard tools, equipment including, jacks, spare wheels, wheel spanners, stereo.
Listen to security reports daily to stay up-to-date and advise the staff accordingly;
All-rounder for different office needs (purchases, payments, deliveries, etc);
Track fuel price fluctuations and availability on the market and suggests different best practices to avoid any shortage;
Daily and pre-long distance vehicle checks and accurate upkeep of the vehicle's log sheet.
Report any travel incident that happened as soon as possible to the management and government institutions in charge;
Troubleshoot the basic issues of the vehicle when the need arises;
Support Social Workers for training delivery logistics in case of need.
WHO WE ARE LOOKING FOR:
We are looking for individuals who are passionate, organized, and experienced with time management skills to drive AEC staff in a comfortable, safe and timely manner. We are seeking candidates who work quickly and thoroughly, collaborate, and are both kind and serious.
The ideal candidate will have the following qualifications:
● Proven experience as a Driver, minimum 4 years in a similar organization;
● A valid driver's license, category B;
● Someone who can bring a criminal record clearance;
● Basic mechanical skills;
● Minimum visual acuity of 20/50 (or corrected to 20/50) and health status on a good standard;
● Knowledge of area roads and neighborhoods;
● Ability to lift heavy packages and luggage;
● A polite and professional disposition;
● Ability to remain calm in stressful driving situations (e.g. at rush hour);
● Solution-oriented and skilled enough to handle any situation on the road;
● Health status of a good standard;
● A high school diploma;
● Basic written and verbal communication skills;
● Excellent in Amharic, Affan Oromo, and basic English. Arabic, Swahili/French would be an added advantage;
● Familiar working with local communities in Benishangul-Gumuz region;
● Mindful of differences in religious beliefs and practices, nationalities, gender, etc.;
● Has to be residing in Assosa.