Call for consultancy for Event Organizer to Undertake Gemstones Trade Fair & Bazar at Addis Ababa – MEDA-Mennonite Economic Development Associates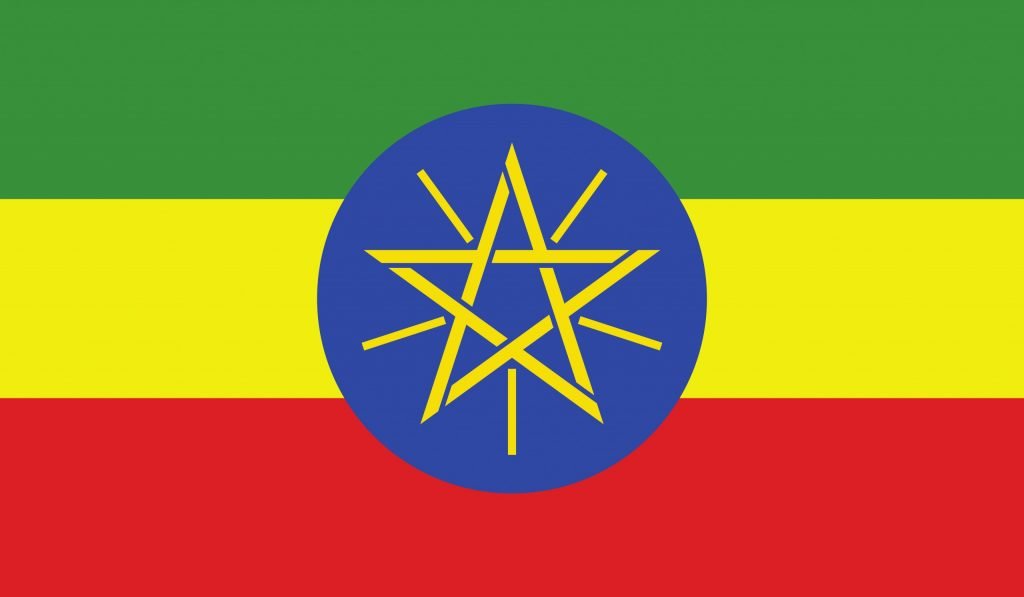 Event Management, Sales and Marketing, Advertising and Media
MEDA-Mennonite Economic Development Associates
Creating business solutions to poverty
For more than 50 years, MEDA (Mennonite Economic Development Associates) has been designing and implementing innovative and effective market-driven economic development programs that improve the livelihoods of millions of people living in poverty around the world.
Founded by a small group of service-oriented business people, MEDA has grown to become a large, dynamic international organization comprised of thousands of members and supporters across North America and Europe. MEDA believes its work is not done until it is proven to be sustainable, replicable, scalable and measurable.
We are a recognized leader for establishing best practices in financial services, investment fund development, market development and solving poverty by responding to each population's unique needs. MEDA's competitive edge is to solve issues of poverty through business solutions that integrate all three of our areas of strength.
Our professional, committed staff have grassroots experience, a business orientation and the ability to work at large-scale development issues.
* Including: ACDI VOCA, AED, Aga Khan Foundation, CARE , CIDA, Heifer International, IDB, IDE, The MasterCard Foundation, Shorebank International, Tanzanian Ministry of Health and Social Welfare, USAID, World Bank, World Vision
---
Announcement to call for Event Organizer to Undertake Gemstones Trade Fair & Bazar at Addis Ababa
Terms of Reference
MEDA (Mennonite Economic Development Associates) invites event organizers/marketing agencies to submit their application to be appointed as event organizer for the upcoming gemstones and products tradeshow planned to take place in June 2022, at Addis Ababa
Background
MEDA (Mennonite Economic Development Associates) is a Canadian not-for-profit, nongovernmental organization. Currently MEDA is implementing a project titled EMERTA: "Ethiopians Motivating Enterprises to Rise in Trade and Agribusiness." The project aims to contribute to increased income and employment opportunities for 16,000 entrepreneurs and 275 micro, small and medium-sized enterprises (MSMEs) in three selected value chains: rice, vegetables, and gemstones. The geographic focus of the project is Amhara region. However, the gemstone value chain and market systems extend well beyond the region's boundaries. Delivering benefit to Amhara region-based processors (lapidaries and jewelers) and MSMEs will require support for growth all along the market system, including stimulating expanded demand in end markets in major urban centers in the region and Addis Ababa and in international markets.
v Key Objectives and Expected Results from the event:
The objective of the trade fair is to enhance market awareness and create market linkage in gemstone sectors. MEDA expect the following immediate and indirect results by organizing the trade fair in Addis Ababa through the service of an event organizer/marketing agency:
· Enhanced market linkage for gemstone enterprises
· Strengthened B2B networks.
· Additional market actors attracted into the value chain
· Awareness about new products made of Ethiopian gemstones raised.
· Gemstone Sector MSMEs promoted their businesses and gained visibility.
v Event organizer Responsibilities
1. Purpose
An event of this magnitude requires concerted efforts, coordination, and liaison on parallel multiple fronts. It requires the services of agency having prior experience in management of similar events. The agency is required to be well versed with innovative ideas, excellent marketing and communications team, deep understanding of the gemstone sectors and the market in the targeted region including the capital of the country. The agency / organizer is expected to proactively work in the following areas:
· Event management from concept to execution and post event follow ups.
· Road shows/advertisements for local outreach.
· Non-financial administrative assistance for MSMEs, Exhibitors, MEDA staff and MEDA's government stakeholders involved in the preparation of the tradeshow: wherever required.
· Organizing Seminars and B2B meeting sessions for the gemstone sector, parallel to the tradeshow (side event).
· Media & Publicity activities (advertisement, Branding of the Event, Press conferences, Social media promotion, etc.…), through the regional and national Media organization.
· Printing of event documents, collaterals, and publicity materials.
· Hiring/engaging and supervising staff/marketing team for proper and successful implementation of the said event.
· Any other work assigned by MEDA related to the above event.
The event organizer/marketing agency intending to bid for engagement as event organizer shall fulfil the following eligibility conditions. Failure to comply with eligibility criteria shall render the Bidder ineligible. The financial proposals of ineligible bidders shall not be considered.
1. Financial Turnover/Capital:
Bidders must demonstrate that their business capital is equivalent or higher than 75% of the total budget of organizing the event indicated in their financial proposal.
2. Manpower Strength
A dedicated team having event management, marketing and advertisement experience which can be used for the event. (Must submit all CVs of its staff relevant to this task).
3. Minimum Experience
· The bidder should have organized at least 3 (three) major marketing campaign, trade fairs, and promotional events during the last 3 (three) Financial Years.
· The minimum number of visitors generated for the exhibition/trade fair should be over 1,000 visitors per day.
Must be a legally registered business and who can submit a renewed trade license and VAT registration.
Evaluation Criteria
MEDA will use the following to evaluate every proposal submitted.
Technical proposal – 70%
Financial proposal – 30%
· The selection of the event organizer will be based on the evaluation of the technical and financial bids by the Evaluation Committee. The Technical Evaluation will be done based on evaluation of the documents submitted (samples of previous events organized, team composition relevant to this event, technical presentation, and knowledge of the gemstones sector: awareness of the market and the geographic region)
· The event organizer is expected to submit technical and financial proposals (copy and original) separately as per the term stated in this RFP document.
Notice
1. In the financial plan, applicants must clearly indicate about taxes. If applicant has no renewed business license the tax will be 30%
2. The following must be submitted as well,
o Renewed professional license of the company.
o VAT registration certificate
o Renewed business license
o Professional certificate of key personnel
Venue: The event will take place at Addis Ababa Bazar and Exhibition Center.
Time: The event will take place in the month of June 2022, for five consecutive days.