Truck Driver/Driller – Norwegian Church Aid – NCA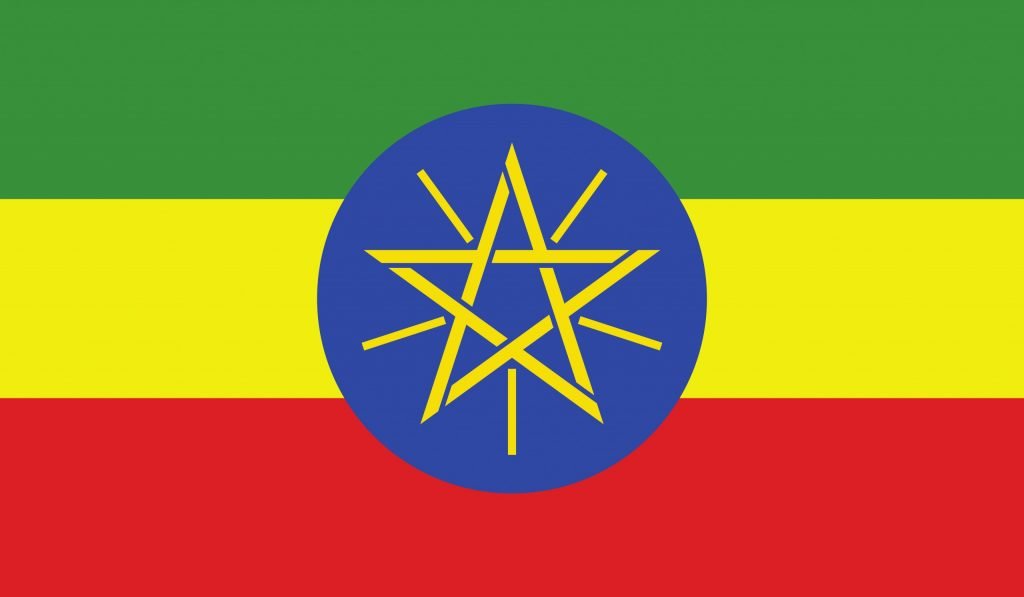 Automotive
Norwegian Church Aid – NCA
Norwegian Church Aid (NCA) is an International Non-Governmental Organization working with both humanitarian and development aid in over 20 countries around the world.
In Ethiopia NCA started its operations in 1974. Program areas include WASH, reproductive health, climate change adaptation, and emergency preparedness and response.
Internal/External Vacancy Announcement
Norwegian Church Aid (NCA) is a non-profit organization working in 24 countries worldwide to eradicate poverty. In Ethiopia, we have been operating since 1974, engaged in short term emergency response and long-term development programs.
Our intervention in Ethiopia focuses on Climate Resilient Water, Sanitation, and Hygiene; GenderBased Violence; Peacebuilding; Faith-Based Climate Action; and Humanitarian Emergency Response. We are currently operating in eight regions: Tigray, Amhara, Oromia, Somali, Gambella, Southern Nations Nationalities and People's State, Sidama, and at the Federal level. To achieve our development goals, we work with faith based and non-faith-based actors that have demonstrated strong grassroots reach and influence in the society.
We are a member of the ACT Alliance, a coalition of organizations working together in over 140 countries to create positive and sustainable change in people's lives.
Job Summary:
The position is the new position in the Humanitarian program. The position holder will provide support to the project assessment, implementation, monitoring and lead the drilling of shallow well using NCA PAT machine for Humanitarian Department. Building strong and collaborative relationships with NCA's core and resource partners and thematic teams, provide oversight, direction, and ensure coordination of partner programs to implement annual work plans and deliver high impact results. He/she is also responsible to monitor and assess implementation progress, identify barriers and constraints, and work collaboratively with partners and NCA teams to devise solutions. The candidate will also support the Head of Humanitarian Program in ensuring the projects' grant refer to technical standards and consider government standards. He/she is also responsible to transport WASH NFIs in a responsible manner and hand over the items to the respective partners by securing handing over documents.
Key Responsibilities:
Serve as a driver for small and big project vehicles
Coordinate drilling and logistic activities on field assignment
Request timely vehicle, truck and drilling machine for repair/ service and maintenance
Maintain record of Logbook for all journeys, fuel consumption, vehicle repair, related cost and keep the logbook for inspection.
In consultation with the Logistics & Transport Coordinator, check and verifies purchase of drilling PAT spare parts before and after the procurement.
Initiate and follow-up the finalization of purchase of fuel to NCA/E vehicles, drilling machines.
Ensure to follow NCA carpool procedures on log sheet, field visit and charge milage.
Ensure goods purchased for humanitarian response are delivered timely and appropriate documentations like GRN, SIV and waybill is filled accordingly.
Serve as the focal person for all activities related to drilling of shallow wells and deep wells.
Coordinate the mobilization and demobilization of drilling machine including compressor, PAT machine, drilling bit, drilling cylinder and casings and other required materials for the drilling of shallow wells and deep wells;
Initiate the procurement of materials and equipment for the drilling of shallow wells and deep wells, and the service of the drilling machine and compressor and ensure the quality of the services.
Coordinate with the community representatives or WASH Cos, government representatives and geologist for the drilling of shallow wells.
Drill the shallow wells to the target depth in consultation with the government geologist and with the guidance of the Senior Emergency WASH Advisor.
Installation of surface casing, blind casing and screen casings.
Conduct the well pump test and Collect water quality samples in coordination with the Woreda water offices or zonal water office staff and facilitate the water quality test.
Manage the installation of the hand pump and the construction of the shallow well.
Provide update about the drilling of shallow wells and deep well to the supervisor.
Facilitate the relevant partners government sector offices for their local participation and field level engagement on the drilling of wells.
Properly transport WASH NFIs and hand over the items to the local partners by receiving hand over documents.
Manage petty cash for field level drilling functions, like for fuel purchase, minor maintenance, labour payment, etc.
Participate in other Humanitarian program activities as assigned by the supervisor.
Prepare and submit the well completion report.
Establish positive relationship with partners and other stakeholders through effective communication.
Undertake any other duties as appropriate and within the post holders' capabilities.
Perform other related tasks assigned by the supervisor and the Organization.
Reporting to: Head of Humanitarian Program
Duty Station: Based in Addis Ababa with frequent field travel
Length of Contract: One year with possibility extension based on fund availability and performance
Required Number: 1 (one)
Minimum required qualifications and skills:
Diploma in Auto Mechanic or General Mechanic or related fields,
5th grade driving licence and professional (special) licence to operate a drilling machine – prior exposure on PAT machine operation is an added value,
5+ years' experience as a truck driver and driller with mechanical knowledge of drilling machines. In addition, prior experience on both shallow and deep well drilling is required.
Commitment to NCA's mission – Improve the quality of life through health interventions and related activities that build local capacity,
Able to live and work with a multicultural team under difficult conditions.