Program Assistant PReSERVE – FH Ethiopia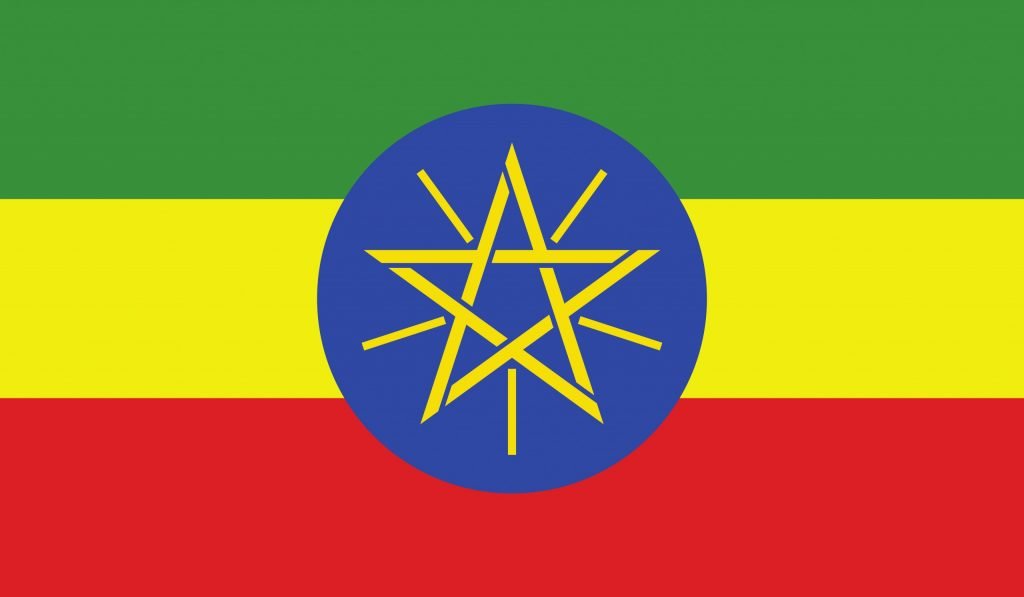 Agriculture, Business and Administration, Development and Project Management
FH Ethiopia
WHO WE ARE
Founded in 1971, FH Association ("FHA") incorporated in Geneva, Switzerland, operates programs in over 18 countries throughout Africa, Latin America, and Asia. Food for the Hungry (FH) was founded by Dr. Larry Ward based on a simple premise, "If children died one at a time, I can help them one at a time." Currently FH operates in more than 20 countries in North America, Latin America, Africa and Asia.
While we collectively refer to ourselves as "FH", international staff should be aware that there are additional "Food for the Hungry" organizations in other countries that also trace their lineage back to the same founder, Larry Ward, in 1971. They collectively call themselves "Food for the Hungry International" or "FHI". FHA and FHI cooperate on projects together but may not share common governance.
Values: The Heartbeat of FH
Value 1—We follow Jesus. We are ambassadors of Jesus in our thoughts, words and deeds.
Value 2—Our work is relational. We pursue reconciled relationships as a result of grace with
those with whom we work, partner, and serve.
Value 3—We invest wisely and focus on results. We are stewards in God's Kingdom and strive
to invest all resources to maximize missional impact.
Value 4—We serve with humility. We recognize the dignity of others and put their interests
above our own.
Value 5—We pursue beauty, goodness and truth. In a broken world we are witnesses through our relationships and work of God's beauty, goodness, and truth.
Vision
All forms of human poverty ended worldwide
Purpose
Together we follow God's call responding to human suffering and graduating communities from
FH IN ETHIOPIA
Following the 1984 drought induced famine, FH started its operations in Ethiopia by providing food and non-food aid to the famine victims in Northern Ethiopia, and then engaged in sustainable development and humanitarian response activities in Amhara, Benishangul-Gumuz, Oromiya, Sidama, SNNPR and Tigray Regions, sustainably graduating millions of people from poverty and responding to human suffering in Ethiopia ever since.
OUR PURPOSE
Together we follow God's call responding to human suffering and graduating communities from extreme poverty. Towards this end, FH engages communities on:
Education
§ FH Focuses on increasing access and improving the quality of education in rural and urban settings. We build school facilities including libraries and provide required supplies to attain the goals.
§ FH provides school supplies and dignity kits to the most vulnerable children.
§ FH also address early childhood development (ECD) by building required infrastructure, and availing appropriate furniture and supplies.
§ FH builds the capacity of teachers both in schools and ECD centers in partnership with school communities and education offices.
Natural Resource Management
To protect and rehabilitate degraded environments FH is engaged in:
§ Water and soil protection through physical and biological means
§ FH has planted an average of 20 million seedlings each year in which 144,562 Public Work beneficiaries were involved to plant seedlings on 74 watersheds. In doing so, an estimated 1,200 hectares of land were covered.
§ Nearly one million coffee, fruit and multi-purpose tree seedlings are raised and distributed every year to household farmers to increase income.
Health and Nutrition
Current Health and nutrition program aims to-
§ Improve maternal and child health and nutritional practices among women of reproductive age groups and children under two years age
§ Improve access to nutritious food
§ Improve hygiene and sanitation through developing WASH infrastructure and promotion of community led total sanitation
§ Health system strengthening and
§ Responding to emergency health outbreaks and pandemics
Income Generation and Food Security
§ Construct small scale river diversions and hand dug wells for irrigation at household level
§ Provision of finance for Rural Saving and Credit Cooperatives for easy access of loan to the rural community
§ Cash transfer to the targeted families as a startup capital for small animal raring, petty trade, fattening … to build their assets
§ Organizing and train Self Help Groups, Youth Groups and Water User Groups to boost their economic benefits
§ Introducing Conservation Agriculture both as a food security means and environmental protection
Emergency response
§ Commodity and cash transfer with two objectives:
o Meet emergency food needs of transitory food insecure populations; and
o Protect assets of targeted households (HH)
§ GBV Response & Mitigation
§ Emergency Seed Distribution
§ Emergency WASH (shower, latrine, water system, NFI's)
§ Emergency Shelter NFI Response
FH Ethiopia is a non-governmental organization engaged in relief and development activities. At FH, we operate under a set of guiding principles we call the "The Heartbeat". This includes our Values, Vision and Purpose, which serve as the explanation of who we are and how we work as organization. Together we follow God's call responding to human suffering and graduating communities from extreme poverty. FH Ethiopia would like to invite potential internal and external candidates to apply for the following position:
Position: Program Assistant PReSERVE
Duty Station: Addis Ababa
Duration of Contract: One-year contract, Renewable (with 60 working days probation period)
Salary: As per the salary scale of the organization
Closing date: April 15, 2022
Job Summary
Responsible to assist the Chief of Party providing support on programmatic and administrative needs of the project. Administrative, provide assistant on program implementation and documentation of activities, changes, challenges and learnings. Liaise with the BD and other departmental administrative support requirements.
Principal Responsibilities
Key Result #1. Program Support
1. Assist the COP on assigned list of follow up activities assigned to the program staff and ensure that they are complete
2. Draft relevant correspondence related to program implementation, including participant invitation letters, responses to requests and follow-up as appropriate for all correspondence,
3. Work closely with program team in Addis/ region in facilitation and preparation of training materials and events.
4. Organize and keep record of hard and electronic copy of all training materials and documents developed by the program team.
5. Prepare transactional documents in support of project operations processes and support and facilitate coordination of transaction processing (e.g. payment requests, travel authorizations, travel advances, visas, etc.).
6. Assist the COP in gathering information by coordinating with the regional and woreda PReSERVE offices.
Key Result #2 Administrative Support
1. Makes travel arrangements for the COP, program staff as well as partner representatives when deemed necessary;
2. Liaise with Bahir Dar regional office, field offices and Addis procurement & Logistics and finance and admin to facilitate procurement requests, financial transactions, office supplies/equipment, and provides administrative supports as required;
3. Facilitate communication with all members of the project team, relevant staff in other departments/teams and external stakeholders as relevant. Send/receive and distribute all incoming and outgoing mail/faxes/letters/documents.
4. Helps create and maintain a filing system for the department treats information confidentially and updates the filing system regularly with incoming and outgoing correspondence both in hard and electronic copies using google drive.
5. Collect consultant contracts and follow up as needed to ensure the timely payment for their work, including collecting all required documentation from them such as reports, invoices, etc.
6. Coordinate logistics and planning arrangements in support of program activities; this includes but not limited to: request printing of necessary materials, venue/loading arrangement and bookings, payment settlements, vehicle request, etc.
Result #3 – Liaison and Networking
1. Maintain up-to date lists of names and addresses of partner organizations, officials of the Regional & federal governments and relevant stakeholders for easy communication management.
2. Update RFSA staff database regularly in collaboration with the concerned units and share the information;
3. Follow up on scheduled meetings and events and ensure that all concerned have made necessary preparations.
4. Facilitate online or face-to-face meetings as assigned, take minutes, and follow up on action items Assist in drafting workshop preceding and event reports.
Safeguarding Policy
Food for the Hungry/ FHE is committed to conducting its programs and operations in a manner that is safe for all beneficiaries it serves. It is FH's policy to create and proactively maintain an environment that prevents and deters any actions and omissions that put any beneficiaries, including children and the most vulnerable at risk. All personnel are expected to conduct themselves in a manner consistent with this commitment and obligation. Any violations of this policy could result in termination.
Gender Responsibility
⮚ Provide adequate time to staff to participate in gender sensitivity workshops and related events.
⮚ Through observation, interviews, and spot-checks, ensure that the staff planning process is gender sensitive.
⮚ Build a better gender balance in staffing through affirmative action.
⮚ Observe if women staff are as involved as men in high-profile activities such as interaction with visitors and chairing meetings, and take corrective action if warranted.
⮚ Encourage female staff to participate in external networks (local and regional), as well as seminars and cross visits.
⮚ Facilitate open and regular discussions with staff on about the work environment, policies, and values convenient to gender issues.
Safety & Security Responsibility
⮚ Encourages compliance of Safety and Security principles and policies of the organization by all staffs;
⮚ Visiting project Offices and operational areas periodically to meet staff and making sure that all staff members are aware of the safety and security procedures;
⮚ Explains to staffs the reasoning behind the organization's safety and security policies and procedures
⮚ Organizing local training sessions, such as First Aid, Fire Safety, and Defensive Driving for staff members. If possible, he/she should conduct briefing and training sessions himself/herself;
⮚ Ensures that safety and security objectives are added to performance reviews and evaluations of all staff members;
⮚ Encourages staffs to adopt safe and secure practices. Ensuring that updated personnel information related to safety (Record of Emergency Data) and security management are kept in Human resources.
Job Level Specifications
⮚ Full agreement with FH's Christian foundation and beliefs as expressed in The Heartbeat: our Values, Vision, and Purpose.
⮚ Strong Interpersonal skills,
⮚ Emotional maturity,
⮚ Cross-cultural Sensitivity,
⮚ Ability to work effectively under pressure
Experience
⮚ 3 years related experience in a relevant position Preferably in INGO Setting
Education/Certifications
⮚ Bsc in business administration, rural development, agriculture or relevant field of study.
Distinguishing Competencies
⮚ Strong computer skill and knowledge in the area of Google drive, MS word, MS Excel, MS Access, PowerPoint and email communication.
⮚ High level of initiative taking.
Language
⮚ Proficiency in both spoken and written English. Ability to write reports and business correspondence.
As per the salary scale of the organization