Procurement Specialist – National Tobacco Enterprise (Ethiopia) Sh. co.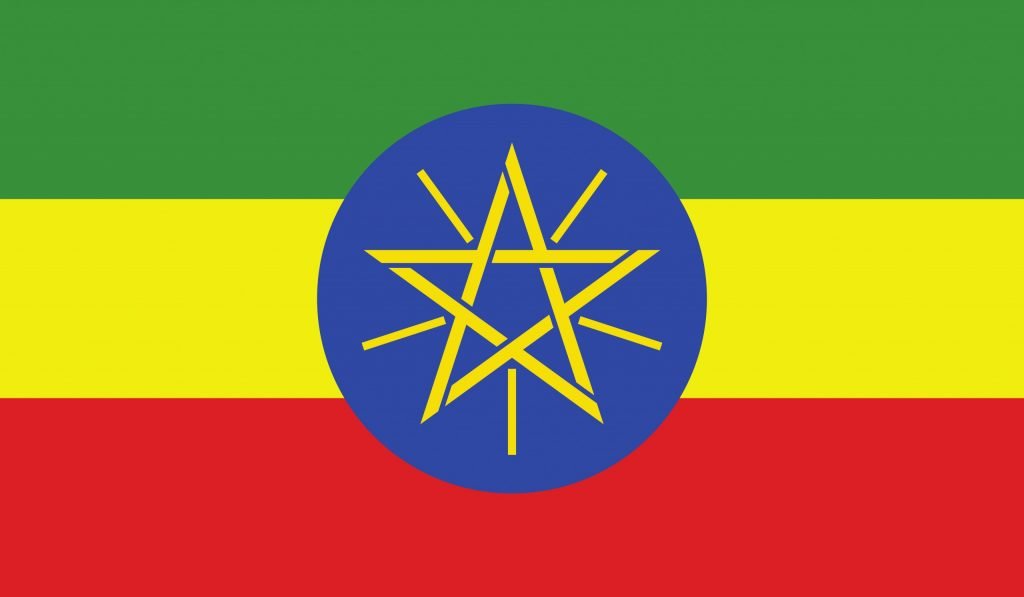 Purchasing and Procurement
National Tobacco Enterprise (Ethiopia) Sh. co.
NTE was established in 1935 as Imperial Ethiopian Tobacco Monopoly, the National Tobacco Enterprise (Ethiopia) S.C (NTE) has a strong Ethiopian heritage and the global outlook of its parent company, Japan Tobacco International (JTI).

JTI is a leading international tobacco products company and the main shareholder in NTE. It owns 71% of the shares of NTE acquired from the Government of Ethiopia in 2016 and 2017. This is the biggest investment by a Japanese company in Ethiopia to date.
Currently, the Company is among the top public enterprises in terms of annual turn over, profitability, and its contribution to the economy as a whole. Annual turn over has continually increased, on average by Birr 190 million, during the previous five years period. Similarly, its contribution to the economy in terms of taxes paid, dividend to the shareholders and job creation to the citizen as a whole is persistently increasing. Annual tax related contribution to the economy (VAT, Excise tax, Income tax, dividend tax etc) has currently reached more than Birr 700 million. In addition to this, the Enterprise with one cigarette factory at Addis Ababa and four tobacco development farms at Shewa Robit, Awassa, Bilatie and Wolaita has employed more than 934 permanent employees and 3,305 temporary and casual workers.
The enterprise, in its five years strategic plan, has aimed and diligently working towards a greater market expansion with a vision of exporting cigarettes subsequent to the full satisfaction of domestic demand. Accordingly, due attention is given to the expansion of new tobacco development farms besides upgrading the existing farms with the objective of domestically covering the factory's tobacco leaf demand; thereby saving a substantial amount of foreign currency. Moreover, the management of the enterprise is thriving to achieve a competitive advantage through cost leadership and differentiation
Purpose:

The incumbent is responsible for supporting procurement activities under the Services Category within the local organization focusing on transactional/strategic procurement activities. Works in close collaboration with Local Category Manager for appointed subcategories and local management for all other strategic sourcing and contracting initiatives. Contributes to the development of assigned category and implements the right procurement strategy in close collaboration with business partners. Secures the supply of goods and services required by the organization to the specified quality, service and cost criteria through the implementation of harmonized and consistent sourcing strategies. Critical success factors encompass implementation of global category strategies within the business. Business partnership mindset is a must.
Functional Skills required for this role includes Effective Communication, Negotiations, Interpersonal, Business environment knowledge, Management of internal and external parties, Decision making, identifying and applying efficiencies.
Main Areas of Responsibility:
Procurement: The incumbent is responsible for local procurement, purchasing & timely delivery of materials and services in line with the requirements of the Market and/or factory. Ensures all effective tools are utilized for a complete procurement process and proper documentation relating to the process is filed and maintained. All tasks are done in line with the relevant policies and procedures
Category Management Strategy: The incumbent is responsible for procurement activities of the appointed business category within the business. Focusing on the appropriate strategies set forth by the Global Category Lead by adhering to the direction of local category manager and ensures close collaboration with all stakeholders. Considering local requirements and that suppliers' list is managed in the most efficient & effective manner for the cluster.
Suppliers' Management: Work closely with regional/local suppliers' pool. Negotiates strategic contracts and ensures optimum and sustainable supply conditions. Recommends timely strategic decisions where relevant to prevent procurement inefficiencies. Ensures sustainability of supply and effective supplier relationship management throughout the supply chain. Demonstrates ability to challenge status quo, proposes and runs projects that will add value to both Procurement and business functions. Provides necessary support to Global or Regional procurement teams for implementation. Supports Local Category lead to build Innovation & Sustainability strategy with Global suppliers and promotes any ideas that could represent a competitive advantage for JTI.
KPIs & Targets: Work closely to achieves set Procurement negotiation targets and KPIs. Plans and delivers Savings targets. Recommends strategic sourcing plan. Leads and /or supports supplier bidding processes in close cooperation with respective business partners to ensure best combination of quality, cost and service parameters / conditions for products and services are attained. Drives strategy implementation at local and cluster level for assigned category and monitors performance. Ensures corrective actions are taken when required.
Business Partnership: Focuses on demonstrating value of Business Partnership, by developing a customer-oriented approach. Aligns strategy with key business partners and ensures it meets Business' priorities. Establishes alignment and effective communication among procurement organization, business partners and suppliers. Takes preventive actions to avoid supply issues and resolves problems in due time. Assumes responsibilities for additional projects, tasks as assigned by his/her superior and reflect core behaviors in all aspects of work.
Market Intelligence: Shares Category intelligence, identifies trends and opportunities. Applies best practices in procurement process management by utilizing latest models and takes necessary actions for areas of improvement. Conducts supply risk assessments, builds contingency plans, finds alternative ideas, solutions in securing best conditions for the company including extensive market research and proactive sourcing of innovative suppliers.
Support: Supervisor and category managers in ad hoc procurement activities in accordance with the sourcing plan (such as Identification of requirements, support supplier bidding and negotiation processes, as well as agrees on commercial conditions by utilizing his/her negotiation skills) to ensure best combination of quality, cost and service parameters/conditions for products and services are attained.
Adherence to corporate procurement policies, code of conduct, operating guidelines, local regulations and visibility for corporate audit as well as JSOX requirements.
Drive insights through data analysis and translate these into improvement opportunities
Maintaining all relevant data on systems and offline databases
Provide administration support on key category projects, planning and Execution tracking
Liaising with stakeholders for resolution of escalated issues
Support the optimization of value returned to the business
Other (if applicable)
Manage various tasks and projects as they arise and upon manager's request
Education:
University degree with Procurement and supply chain management and related fields.
Experience:
Minimum 3 years' experience in similar environment in a multinational company
Based on company scale