Country Safety and Access Manager – Medical Teams International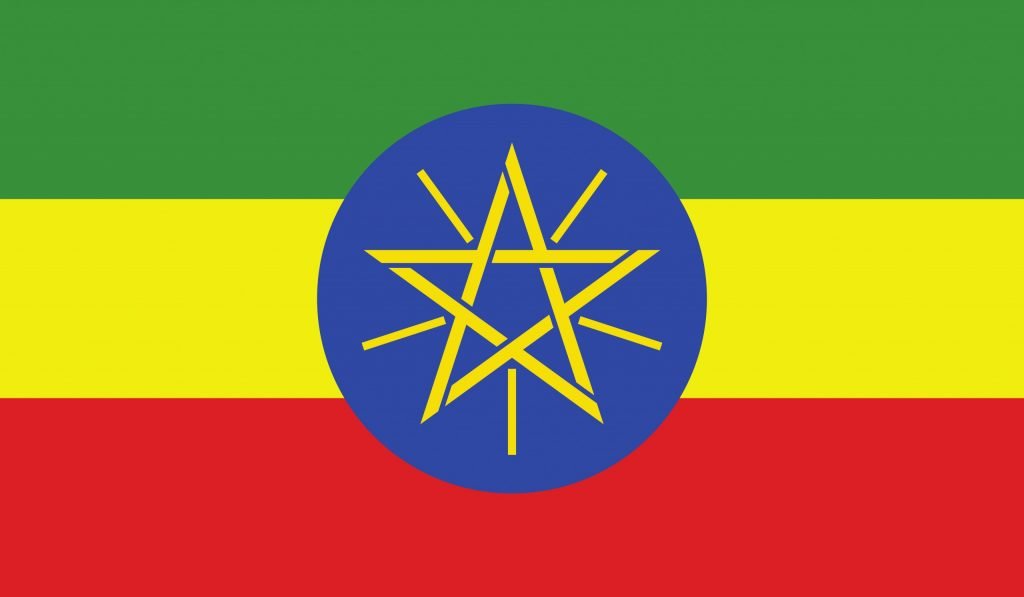 Social Sciences and Community
Medical Teams International
INTRODUCTION: Medical Teams International is a Christian humanitarian relief agency focused on providing life-saving medical care for people in crisis. We serve all people—regardless of religion, nationality, sex, or race.
Our calling is Daring to love like Jesus, we boldly break barriers to health and restore wholeness in a hurting world.
Medical Team International looking for qualified applicant for the following position:
JOB SUMMARY
STAKEHOLDER ENGAGEMENT/NETWORKING
Develop good professional relationships with relevant authorities and stakeholders
Build positive working relationships with personnel in similar roles at other NGOs/UN.
Attend relevant inter-agency coordination meetings.
Ensure that Medical Teams has a wide network of security contacts and sources of information for
Triangulation and maintain these relationships.
SECURITY RISK ASSESSMENTS
Conduct desktop and on-ground Security Risk Assessments for all new locations, helping to
Evaluate risks to staff, beneficiaries or Medical Teams assets.
Assess all potential facilities (offices, accommodation, warehouses, health facilities etc), making
Recommendations on safety of location and security additions needed.
Ensure and regularly reassess those vehicles, facilities and equipment are compliant with Medical
Teams' standards. Advise and where necessary implement improvements.
Co-ordinate with program staff in implementation of project plans and how these relate to security.
ACCESS
Continuously monitor access challenges and advise on possible solutions.
Maintain an up-to-date understanding of government requirements and processes for travel and
Project implementation. Lead on acquiring permissions.
POLICIES AND PROCEDURES
Uphold the Field Operations Safety and Security Policy.
Make recommendations on SOPs and contingency plans to reduce staff risk and vulnerability.
Ensure revised Safety and Security Instructions, policies and procedures are approved, publicized,
and implemented across the team.
Ensure that contingency plans for Crisis Management, Evacuation, Relocation, Hibernation, and
Medical Evacuation are in place, and disseminated and adopted amongst staff.
Ensure that security procedures are understood and respected at all times and support the Country

Director / Field Coordinator in taking the right steps in case of non-compliance to rectify the situation.
INFORMATION COLLECTION AND ANALYSIS
Research and analyze security dynamics in project areas from a variety of local and national
sources in order to produce weekly security updates.
Lead regular and ad hoc security meetings/briefings.
Maintain a clear centralized filing system of security-related documents.
Systematically map all incidents and provide timely analysis to identify emerging trends and inform future security management.
Ensure all new staff have thorough briefing on SOPs and areas of operation and are updated as needed.

Complete the Field Operations Security Monitor on a quarterly basis.
SAFETY AND SECURITY INCIDENTS
Scenario plan most likely incidents and ensure Medical Teams is ready to respond.
Advise on appropriate actions and assist in incident management as needed.
REPORTING RESPONSIBILITIES
Report any information related to Access and safety to the Country Director
Coordinator with Field Coordinator and relevant stakeholder for any Security issue related to their area of operation
Seek Country Director approval before execution of any action related to safety and Access
Ensure incident reports are completed in a timely manner and submit to the Country Director.

Ensure timely submission of Weekly report
SAFETY AND SECURITY TRAINING
Assist in defining training needs, lead training according to the Medical Teams Safety and Security
Training Manual, and identifying external trainers as needed.
OTHER DUTIES:
Ensure the Safeguarding of program participants and employees through promoting an
environment of awareness and upholding the code of conduct provisions of Medical Teams
Protection from Sexual Exploitation & Abuse, Child & Vulnerable Adult protection, and harassment free workplace policies.
Utilize volunteers when appropriate.
Additional duties as assigned.
PHYSICAL CONDITIONS
The Physical requirements described here are representative of those that must be met by and employee to successfully perform the essential functions of this job. Reasonable accommodations may be made to enable individuals with disabilities to perform the essential functions. While performing the duties of this job the employee must be able to:
Frequent use of a personal computer, database and digital platforms, and other office
Productivity machinery, such as a copy machine and computer printer.
Frequently uses hands, fingers, and arms to reach, handle, touch or feel equipment, medical
Instruments, materials, computer.
Frequent communication and exchange of information among colleagues and persons of
Concern which requires the ability to speak, hear, convey and express oneself.
Frequent close vision and the ability to adjust focus.
Occasionally ascends/descends stairs, steps, or ladder.
Occasionally move about inside an office to access file cabinets, office machinery, meet with colleagues, etc.
The employee must occasionally lift and/or move up to 10 pounds.
Seldom to occasionally position self to Stoop, kneel, crouch, or crawl.
If in travel status, occasional to frequent traversing over rough or steep terrain in either a motor
Vehicle or on foot.
Fit to travel regularly
WORKING EVIRONMENT
The work environment characteristics described here are representative of those an employee encounters while performing the essential functions of this job. Reasonable accommodations may be made to enable individuals with disabilities to perform the essential functions.
The noise level in the work environment is usually moderately quiet.
The employee may be required to travel to remote areas where there are potential health hazards and risks, limited hygiene facilities, extreme hot or cold weather, and very basic living conditions including limited access to electricity or internet.
Access to healthcare is extremely limited in many field locations, this position is not recommended for anyone who needs regular access to medical treatment.
EDUCATION, LICENSES, & CERTIFICATIONS
Bachelor's Degree in Security Management, Political/Social Science, Military Studies, Management, Law
Enforcement or a relevant field.
Completed Personal Security, HEAT or other similar security training (preferably in the last three years)
Completed First Aid Citification Training in the last three years
Completed security/risk management Certificate training or similar (desirable)
EXPERIENCE
Minimum two years' experience in a similar role e.g. country security advisor or security manager.
Minimum two years' experience in contexts with complex access challenges
Up to two years' experience in insecure contexts
Two or more years' experience working in a humanitarian organization
Experience in gathering and analyzing security information, and recommending appropriate actions
Experience in delivering security training
Experience of managing security incidents
Experience with government / CIV-MIL liaison (desirable)
KNOWLEDGE
Fluent spoken and written English
Strong interpersonal and team skills
Proven ability to be flexible in demanding situations
Able to work under pressure
Excellent communicator
Ability to adapt to a changing environment
Ability to adapt to a changing environment
Negotiation and representation skills
Analytical and problem solving
Understanding of Ethiopia security context
Computer literate, able to work efficiently in Microsoft office on standard or mobile platforms.
Ability to work collaboratively with others
Able and willing to work outside of normal business hours when needed
Able and willing to travel throughout Ethiopia up to 70% of the time
Ability to support MTI Calling and adhere to the MTI Code of Conduct