Legal Advisor – Ethiopian Medical Association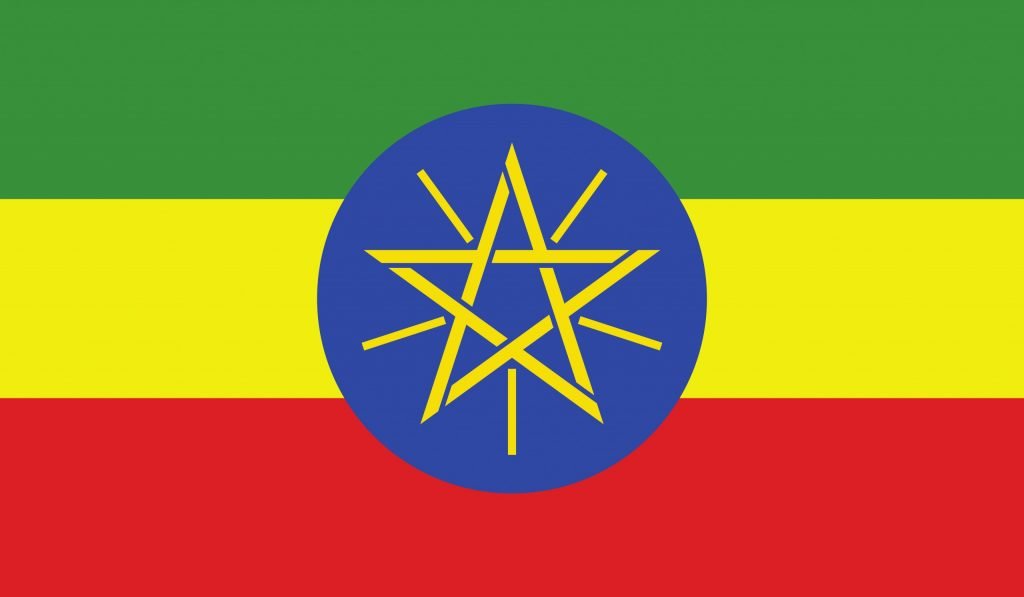 Legal
Ethiopian Medical Association
The Ethiopian Medical Association (EMA) was established in 1961 with a vision to see a healthy and prosperous Ethiopian community who accesses quality health services through enhancing physicians' professional capacity and guarding the rights and benefits of medical professionals so that professionals would be enthusiastic to discharge quality services and respect professional ethics. From its establishment, EMA has been organizing continual medical education (CME) and consistently promoting continual learning with the aim of keeping its members abreast with advances in medicine.
In order to deal with the critical shortage of the human resources for health in Ethiopia, the government and partners are working on standardizing the in-service training and continual professional development (CPD). The Food, Medicine and Healthcare Administration and Control Authority (FMHACA) has issued a directive to make Continuing Professional Development (CPD) mandatory for all practicing health workers. EMA recognizes that professional associations should lead CPD activities to strengthen the health system sustainability. Hence, the association has established this online system with the goal of contributing to the quality of health care by increasing access to CPD and joint learning among partner professionals.
Internal/External Vacancy
ORGANIZATIONAL DESCRIPTION
The Ethiopian Medical Association (EMA) is one of the first professional associations in Ethiopia and was stablished on July 2, 1962 G.C with 100 founding members through a formal charter granted to it by the then Emperor Haile Selassie I. EMA is member of World Medical Association since 1994 G.C.
EMA's head office is based in Addis Ababa and has a presence in five regions represented by its nine regional branch offices (Gonder, Mekelle, Bahir Dar, Dessie, Jimma, Adama, Harare, Hawassa and Arba Minch). EMA has been operational for over 59 years on promoting quality of medical service in Ethiopia and evidence-based medicine through publishing the Ethiopian Medical Journal (EMJ). The mission of the association is to: Ensure that the community gets quality health service and care; promote the highest standards in medical education, science, art and practice and Ensure the rights and benefits of medical professionals (doctors) and act as their voice
Thus, the association would like to invite experienced and competent candidates for the Legal Advisor vacant post:
JOB SUMMARY
Under the supervision of the Executive Director, the Legal Service Office shall be responsible for all legal aspects of EMA. S/he will closely work with the President of the Executive Board. In addition the job incumbent provides legal related advisory services to Internal Auditor, Finance & Admin Manager, Finance officers, HR and Admin Officer, Procurement and Logistics Officer and Program Managers to facilitate the operation of the Association.
Duties and Responsibilities
Plans develops and implements all the legal service strategies of EMA.
Represents EMA in any legal disputes arising in EMA between different stakeholders.
Being aware of the Ethiopian laws and procedures s/he shall ensure that all reported cases receive legal assistance.
Provides all the necessary legal advisory services for example on maintenance and institutionalization of EMA's legal and contractual arrangement; organizational policy; document retention; filing and registration requirements; labor law; contracts; leases; agreements; and financial transactions.
Drafts, reviews and helps negotiations on a wide range of grants, consulting, business and administrative agreements in connection with EMA's work, as well as ensures compliance with Ethiopian Laws and regulations applicable EMA.
Provides proactive legal support and advice to the Executive Director and EMA's management team to protect the Association from legal accountability.
Conducts legal analysis on various legal matters of the Association to proactively act on the issues.
Provides advice on different legal issues and assist in drafting legal opinions, memoranda and other briefing documents.
Assists in reviewing legal materials and any other relevant documents and identify the most important legal issues that need to be sorted out on a priority basis.
Prepares and reviews legal documents and correspondence with suppliers, service providers, contractors, employees and other business counterparts.
Minimizes legal risks by ensuring the Association's contracts are legally sound.
Supports the critical compliance agenda in line with the laws of Ethiopia.
Draws up formalities regarding the settlement of disputes and monitor the implementation of the legal clauses.
Develops and maintains effective working relationships with all relevant stakeholders both internally and externally.
Monitors newly enacted policies, Ethiopian laws, regulations and on-going compliance issues that will affect the activities and operations, and advise on and implement necessary compliance programs.
Follows- up on cases with the judicial officers to ensure that the rights of the Association are protected throughout the legal processes.
Takes the lead in tracking and keeping records of cases referred to (or from) the police and /or court to monitor trends for analysis. Track indicators and analyze data on all cases.
Works to ensure all the working units and staffs are aware of the key national and international laws which are more relevant for the operation of EMA.
Perform other duties assigned to him /her by the immediate supervisor.
Work Unit: Executive Director's Office
Reports To: Executive Director
Staff Reporting to the Job Holder: 1
Education and Qualification
LLB Degree in Law, from a recognized University/ Collage
4 years relevant experience
Experience in labor related legal issues
Experience in legal issues for international NGO organizations advantageous
Additional Training:
Legal Service Certificate /License
Competencies/ Personal attributes
Demonstrate commitment to the vision, mission, core values, aims and principles of EMA.
Ability to maintain confidentiality and foster trust and respect.
Being self-motivated and highly organized, detail oriented
Being flexible and able to work well under pressure.
Having strong desire and skills to work with other as a team.
Having good communication skill (both oral and written)
Having good facilitation and coordination skills
Required Skills & Abilities:
Having excellent drafting skills (including experience of drafting statutory instruments).
Having Experience in interpreting legislation into practical application.
Having knowledge of legal requirements.
Having experience in training and communicating legal requirements and procedures.
Having strong analytical skills and experience of analyzing complex issues.
Having strong computer application skills.
Computer Literacy (Word, Excel, power point and plus);
Language
Fluency in spoken and written English.
N:B:- the vacant post is a part time position