Company Sales Representatives (CSR) – Organic Liquid Fertilizer Producing PLC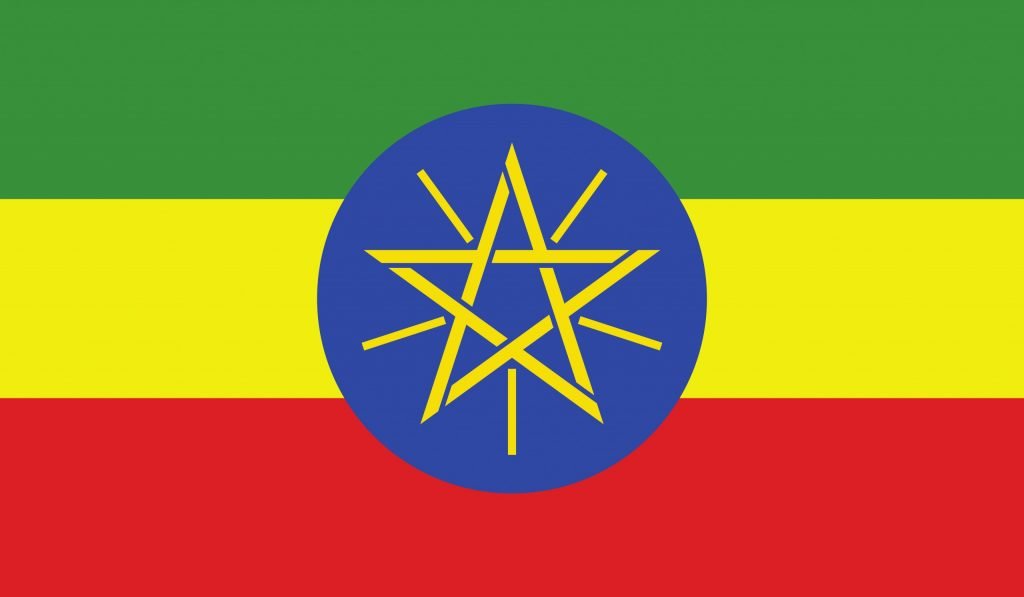 Business and Administration, Management, Sales and Marketing
Organic Liquid Fertilizer Producing PLC
Organic liquid fertilizer (OrgLF) Producing PLC Flat News:
Organic liquid fertilizer producing plc is a company established with the aim of producing and delivering organic fertilizers "ECOGREEN" to the commercial, individual farmers and urban agriculture/gardening.
Our Company produces healthier agricultural products both in quality and quantity,maintaining and boosting soil fertility as well as saving the environment
Organic Liquid Fertilizer Producing PLC (known by the trade name 'Eco Green') is a legal entity registered in 2008 in accordance with Commercial Registration and Business License Proclamation number 980/2008 of the FDRE. As the name indicates, the Company produces 100% ORGANIC Liquid Fertilizer which is rich in microbes, improves soil fertility, increases the productivity and quality of the crop, and significantly cuts fertilizer costs. It has been bestowed different national and international awards including, but not limited to, "Prestigious Science Innovation Award in 2007 E.C." from the hands of the former FDRE Prime Minister H/Mariam Desalegn, "Climate Innovation Prize in 2009 E.C" from Ethiopian Climate Innovation Centre, and "The Best Entrepreneurship of the year Award in 2015 G.C." from UNDP.
Let's get on to NATURE (ORGANIC FARMING AND FOOD) for long and healthy life.
Job Summary
The Company Sales Person will be responsible for supporting the Agro dealers, Farmer association, farmer cooperatives and farmers on the field Eco green liquid fertilizer. He/she will work directly with all stakeholders who involved directly or indirectly in distribution, sales and marketing of fertilizers. The Company Sales Person to ensure all customers issues are resolved as well as conducting frequent customers visits in their territories. She/he will be charged with ensuring that customers are also well trained and that the customers- agro dealers are achieving their daily/weekly and monthly targets.
Specific Duties and responsibilities:
Conduct scheduled customers' visits as designed in his/her respective customers' Territories
Drive uptake of Eco green products orders among customers.
Support customers in any process issue they might have with the ECO green process.
Conduct customers refresher trainings/ awareness as required by the business.
Ensure that customers are well branded and are visible in the market place.
Ensure that they achieve their daily/weekly and monthly sales targets.
Manages the relationship with the customers and ensures that customers loyalty is build and maintained to enhance retention.
Address any issues that the customers might have in the field.
Identify any potential new customers for sign up.
Ensure that the right effort is put in for customers to hit their eco green targets.
Prepares and submits daily/weekly sales reports to immediate supervisors.
Undertakes other duties as assigned by the immediate supervisors/Managers.
General Working codes:
Employees, location Department, reporting superior work schedules may change time to time as per business requirement keeping in line with weekly working hours as per the labour proclamation.
Best of customer care agility to resolve and attend any queries and resolve is best time possible.
Employee shall keep and protect the confidentiality, data, trade secrets that are of company's interest.
Actively participate in the KPI/KRA settings Mid-year, yearly performance assessments.
Participate in Job enhancements horizontally and vertically in order to get the readiness for growth development ad to fulfil during absences /leaves.
Location: Adama, Ziway and Shashemene
SKILLS AND COMPETENCIES
Strong sales skills.
Basic knowledge of retail sales
Negotiation skills.
Good communication skills.
Highly motivated individual
Good reporting skills.
Market analysis skills
Competitive and ambitious
Performance driven.
EDUCATION
BA in Marketing, Management, Business Administration or related fields or
Diploma in sales and marketing, Management, Business administration or related fields.
EXPERIENCE
2/4 years of relevant experience preferably in FMCG industry
Knowledge or experience in fertilizer industry have an advantage