WASH & NFI Officer – GOAL Ethiopia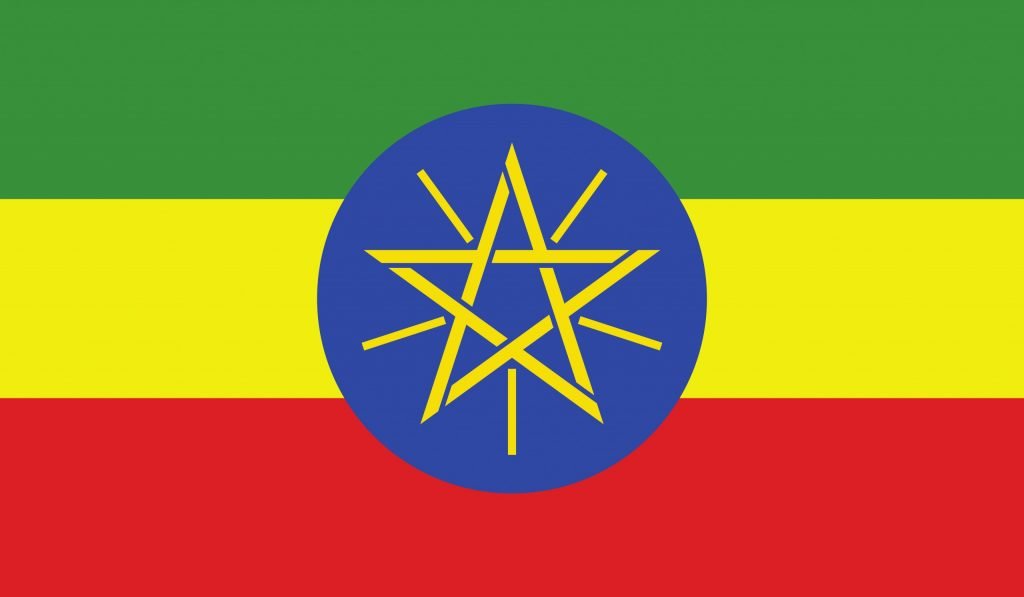 Engineering
GOAL Ethiopia
GOAL's purpose is to save lives and empower communities to develop resilience and greater control over their lives and livelihoods. GOAL aims to increase the resilient wellbeing of the world's poorest people and focuses on those who are excluded or marginalized, particularly those who are vulnerable due to socio-economic status, gender or age.
John O'Shea founded GOAL in 1977, and throughout the 42 years since its foundation, GOAL has responded to almost all of the world's major humanitarian crises since, working with vulnerable communities in more than 60 countries.
While GOAL continues to be an agile first-responder to humanitarian crises, it is also committed to working with vulnerable communities to help them survive crises and support them on the road to recovery.
JOB OPPORTUNITY
Internal/ External
| | |
| --- | --- |
| Reference No: | REC /121/22 |
| Job title: | WASH & NFI Officer |
| Location: | Afar Region |
| Reports to: | Senior WASH and SNFI Officer |
| Number of Posts | 2 (Two) |
| Closing date: | August 04, 2022 |
About GOAL
GOAL's mission is to work with the most vulnerable communities to help them respond to and recover from humanitarian crises, and to assist them to build transcendent solutions to mitigate poverty and vulnerability.
GOAL is a non-for profit organization that has been working in Ethiopia for over 30 years across all the region of the country towards ensuring the poorest and most vulnerable in our world and those affected by humanitarian crises have access to the fundamental rights of life, including but not limited to adequate shelter, food and livelihoods, water and sanitation, nutrition, healthcare and education. GOAL implements a range of multi-sectoral development, resilience, recovery and humanitarian responses Programmes by being sensitive to cross-cutting issues including gender, accountably, child protection, HIV/AIDS.
We envision a world where poverty no longer exist, where vulnerable communities are resilient, where barriers to wellbeing are removed and where everyone has equal rights and opportunities. GOAL Ethiopia's main donors are Irish Aid, USAID/OFDA, EHF, ECHO and other private donors.
ABOUT THE POSITON:
With the support and guidance of Senior WASH and SNFI officer, Field, solely responsible for the successful implementation of the Water, Sanitation and Hygiene promotion tasks in the assigned woreda/zone. Follow and report the performance interims of quantitave and qualitative accomplishment of water supply and sanitation facility fulfilment tasks to the senior WASH officer on weekly base.
S/he will be working with other GOAL project team in the respective woreda as well as integrate WASH activities regularly with health and nutrition in the whole course of the project implementation. The post holder is responsible to manage both software and hardware activity of the project activity for respective assigned woreda.
Key responsibilities:
§ Direct implementation of the emergency WASH projects in the assigned woreda/region.
§ Develop detailed work plan and implement the project activities as specified in the work plan.
§ Monitor and follow up timely and quality implementation of all activities.
§ Report to the Senior WASH officer, Field on the progress of latrine construction, the water supply rehabilitation and hygiene and sanitation activities, and other relevant update on weekly base.
§ Under guidance of Senior WASH officer, Field – take measurements of the construction activities, prepare payment certificates together with the contractors and send the payment certificates to HO for approval and payments;
§ Foster cooperative professional relationship between communities, technical experts, and service providers;
§ To become familiar with the current programme documents and to develop a work plan in consultation with Senior WASH officer, Field.
§ Conduct needs assessments, planning, organizing, implementation, monitoring and evaluation of the community hygiene promotion and school hygiene education programmes in the programme areas;
§ Identify the capacity support needed to the community groups, government partners (health , water, education and other relevant), develop community and institutional capacity building plan
§ Identify and develop appropriate Sanitation and hygiene promotion messages in collaboration with Senior WASH officer, Field;
§ Conduct trainings for HEWs and Community Outreach Workers on hygiene promotion;
§ Conduct and closely monitor the distribution of WASH NFIs.
§ Train local communities/carers of beneficiaries on water storage and management;
§ Plan and implement sanitation and hygiene promotion sessions with carers of the programme beneficiaries;
§ Adhere existing tools for monitoring of WASH programme activities;
§ Conduct training for WASHCos and ensure that the WASHCos are well functioning;
§ Supervise activities related to household latrines;
§ Any other hygiene and sanitation based activities agreed with Senior WASH officer, Field;
§ Conduct water quality assessments and disinfect sources as required;
§ Coordinate field assessments in order to map areas requiring new water sources;
§ Arrange and coordinate meetings with community leaders in collaboration with the concerned actors;
§ Assist with any other duties as required by Senior WASH officer, Field.
Commitments:
GOAL's recruitment procedure is fair and transparent which is also in line with the organization's commitment to its integrity, honesty and culture. GOAL is committed to ensure that, its performance complies with the terms and conditions of relevant agreements, applicable laws & regulations. Hence, pre-employment background checks will be conducted, and employees are required to read, understand, sign and implement different polices including safeguarding and child protection policy, Protection from Sexual Exploitation and abuse policy, sexual harassment policy, code of conducts and any other policy, rules and regulation of the organization.
GOAL Ethiopia is committed to safeguarding and promoting the safety of people who involves in its work and demands all staff exhibit the highest commitment. GOAL Ethiopia will verify skills and commitment of the candidate in the assessment process and perform Background reference check.
Do you want to join an exciting organization that brings high level impact to the community and add value to your professional advancement? Then join us if you have:
Three years for BSc degree or Five years for Diploma in environmental health or bachelor's degree in water supply and environmental engineering, Water Resource engineering, Hydraulic Engineering and relevant experience preferably with an NGO setting.
with the following competency;
§ Have technical background and knowledge in environmental health and demonstrated work experience in water and sanitation in designing and implementing hygiene promotion/hygiene education programs.
§ Familiarity with relevant standards and guidelines for WASH in health facilities and community is a must.
§ Proven experience in WASH in health facilities implementation, including in outbreak situations, CLTS and other WASH approaches is an advantage.
§ Extremely flexible, and have the ability to cope with stressful situations and frustrations
§ Creativity and the ability to work with limited resources
§ Excellent communication and coordination skill, preferably with the community and woreda line departments government
Desirable qualities, skills and competences:
· Bachelor's degree preferably in water supply and environmental engineering Water Resource engineering, Hydraulic engineering, mechanical/electrical engineering, construction or architecture or related field with 4 years of relevant experience in WASH/NFI sector with an NGO setting with the following competence.
· Demonstrated experience in both emergency and development WASH response
· Good demonstrated experience in using AutoCAD and WaterCad software
· Ability to exercise sound judgment and make decisions independently
· Strong experience of engineering and construction related project management and design of buildings in developing countries.
· Substantial knowledge, understanding, and ability to form and conform engineering design and construction contracts, bills of quantities, and specifications
· Proven experience in WASH in health facilities implementation, including in outbreak situations, CLTS and other
· WASH approaches is an advantage.
· Extensive experience of contract administration including change order control and negotiation(s), auditing for performance, and close-out
· Proven experience in capacity building, supervision and monitoring of WASH technical aspects.
· Skills in the use engineering software for design of WASH projects.
· Experience of proactively identifying and addressing issues
· Ability to demonstrate theoretical aspect of community mobilization in to practice.
· Strong organizational skill and experience with work planning and timetabling
· Excellent communication and coordination skill, preferably with the community and woreda line departments government
· Ability to understand the cultural context of the community and use that culture as an input for community mobilization.
· Accountability & responsiveness within areas of responsibilities,
· Passionate, strongly dedicated and highly committed to work for the improvement of the poor
Language Requirement
· Excellent written and verbal communication skills in English
· Understanding of the local culture & language is a plus value.
This description is not an exhaustive list of the skill, effort, duties and responsibilities associated with the position.
REMUNERATION and BENEFITS:
· GOAL will pay a competitive basic salary based on the salary grading with addition benefits.
· A chance to develop tangible experience.
· Being part of a team who continue to make a real difference to the lives of the most vulnerable people.