Senior Production Supervisor – Royal Foam, Spring Mattress and Plastic Manufacturing PLC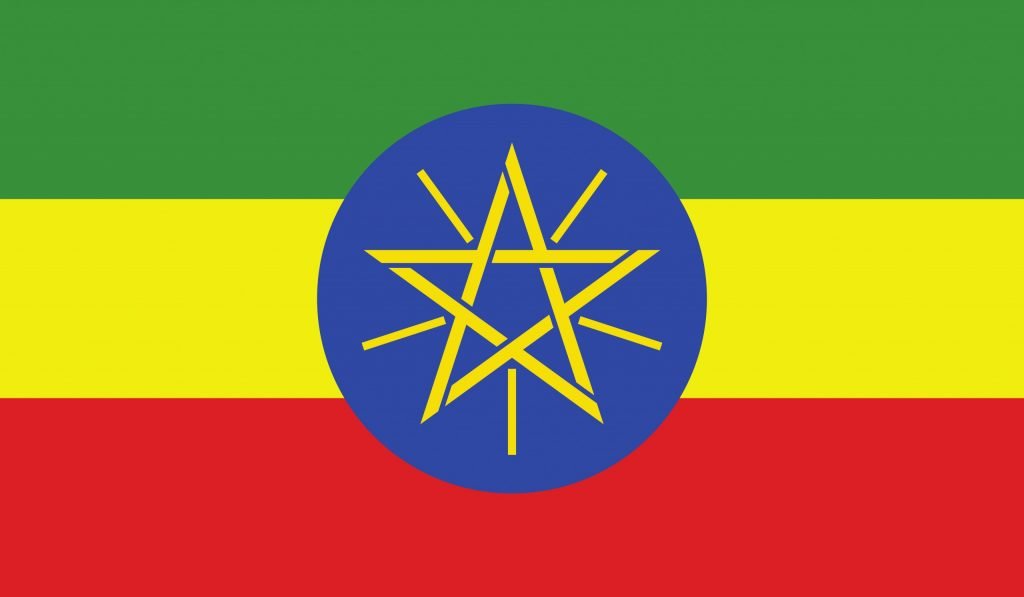 Automotive, Engineering
Royal Foam, Spring Mattress and Plastic Manufacturing PLC
Company profile
Back ground of the company
The young, visionary and energetic investor who is now the owner and CEO of the enterprise, Ato Eyob Negussie began his business life by distributing variousfoam portfolios from a single, small family owned retail store located at Merkato. By use of this opportunity as a spring board, he was able to initiate and establish the so called Royal foam, spring mattress and plastic manufacturing company.
When we look at the organized history of Royal foam, spring mattress and plastic manufacturing enterprise, it dates back to 2003 E.C when the first production plant officially started its operation around Kara Kore by a startup capital of 3,000,000.00ETB.Little by little, as the brand gets remarkable acceptance in the market, it enabled the enterprise to increase its sales volume and get considerable market share in the foam industry. During this time, the owner became capable of improving the old machineries and made a lot of expansion works. The second spring mattress production plant was launched in oromia region around AlemGena.
Currently the company is producing more than 10 foam and spring brands in the three production plants. All the products are made available allover the country in its own 14 big sales out lets and major whole sale agents including the giant Addis Fana and EIIDE retail stores. This time, the company has the total production capacity of 259,833.60 m3 per annum from the three production sites. Because the company has built favorable public image, it became one of the most prominent mattress manufacturers in the country.
Thus, Royal is now working with big government and private buyers such as ministry of defense, universities, hospitals, hotels and other many more business and nonprofit making institutions.
Now a day the company is trying its best to the country's development in the reduction of poverty by creating excellent job opportunities for more than 600 permanent and temporary employees. Moreover the company is supplementing the economy by earning foreign hard currency from its export business.
In near future, Royal will have three additional production plants in Hawassa and major cities of the country. The business is also alarmingly expanding to furniture supply, construction, cement bag production, hotel service and other businesses. These all portray the bright future of the enterprise.
Royal Business Group seeking a professional Senior Production Supervisor for manufacturing process of the three-legged electrical vehicle and to manage, plan and prepare the working schedules, controlling, monitoring, evaluating, and leading the day to day activity of the production, prepare budgets by coordinating all related activities to ensure enough resources on hand and control the workflow meets required deadlines.
Other duties include maintaining the assembling procedure of three-legged electric vehicles with adherence to the production schedule, motivating staff to meet production goals, upholding a safe work environment, meeting high quality standards, providing training and development of the Production team. In addition to these the Senior Production Supervisor will work closely with the Royal Business Group management team to increase productivity and profitability within the manufacturing division of three-legged electrical vehicles.
Duties and Responsibilities
Prepare production strategies and determine amount of necessary resources to effectively staff and accomplish the work to meet the production safety, quality, quantity and productivity.
Accomplishes manufacturing results by communicating job expectations; planning, monitoring, and appraising job results; coaching, counseling, coordinating, and enforcing systems, policies, and procedures.
Maintains three legged vehicles assembling workflow by monitoring and upgrading processes, setting processing variables, observing control points and equipment, monitoring the resources and implementing cost reduction systems, facilitating corrections to malfunctions within process control points.
Communicates all staff member through regularly meeting to create a multi-disciplinary team within the organization and manages and prepare the operational periodic reports to management team.
Analyzes, establishes and reviews production output according to the production schedules for all production processes and enhance speed, quality, efficiency and output
Works closely with Quality control team to review product consistency while monitoring scrap rates to determine trends and areas of improvement.
Collaborates with the product development team as well as product management staff to develop and create dynamic productive team.
Develops metrics and ensures performance of areas within scope of encouragement.
Monitoring performance, evaluating competency, and conducting performance reviews to meet operator's compliance.
Monitor factory's production capacity daily, weekly, monthly…to ensure on time delivery
Forecast the requirements of production in order to achieve the production target as its responsibility in day-to-day production.
Supervise and evaluate performance of production personnel (quality inspectors, line leaders, operators etc.)
Establish and monitor MIS system parameters, including safety stock levels for finished goods and raw material inventories.
Oversee & Mentor Vendor cluster making them competent to ensure QCD improvements development capability in lead time reduction, Management Capability, Quality product and delivery time etc.
Recruits, Maintain quality product team by conducting on board training and mentoring the employees, establishing enforcing production standards.
Performs other related tasks as directed by the immediate supervisor.
MSC or BSC Degree in Mechanical/ Automobile / Electrical Engineering and other related filed from recognized University.
Minimum of 2 years' for MSC or 4 years for BSC experience in three–legged vehicles assembling, product development and or production.
Strong MRP (Material Requirements Planning) and Microsoft Office (Excel/Word/PowerPoint) skills.
Motivated, proactive, highly organized, and strong adaptability.
Team player and problem solver in a demanding deadline driven environment.
Ability to excel in a fast paced and dynamic environment.
Strong communication, organizational, and follow up skills a must.
Strong attention to detail and process.
As per the organization's salary scale