Child Protection and Education in Emergency Project Coordinator (BETE) – World Vision Ethiopia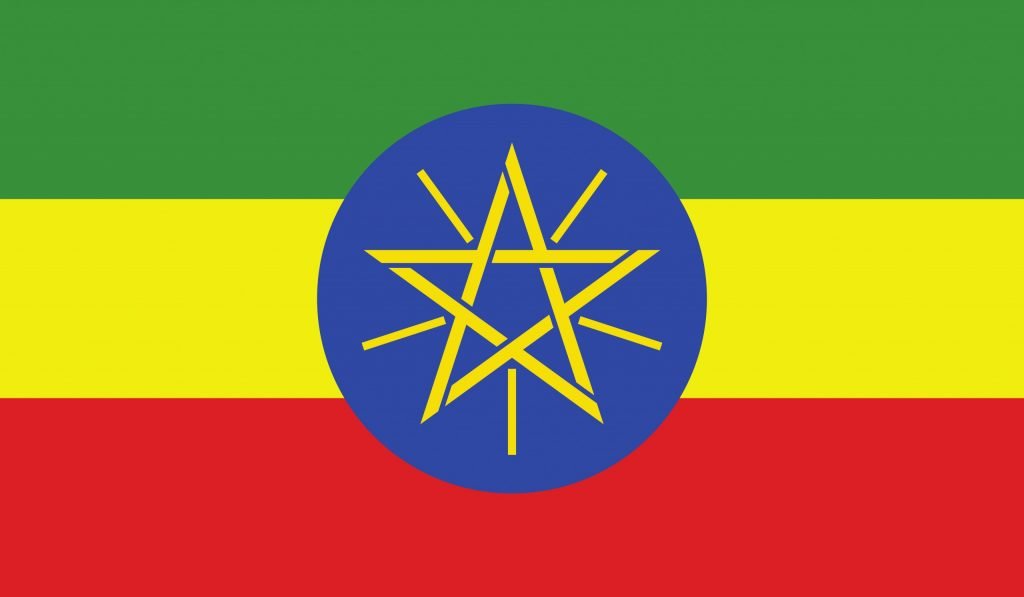 Education
World Vision Ethiopia
World Vision began its ministry in Ethiopia in the early 1970s and opened a national office in Addis Ababa in 1975. World Vision operated emergency response programmes during the 1984 famine, followed by a period of rehabilitation (1986-87) and a self-review that came up with the concept of Area Development Programmes (ADPs) as a model.
World Vision's work in Ethiopia contributes to the well-being of vulnerable children in partnership with the church, civil society and the government. Initiatives include education, food security, health, HIV and AIDS, water, sanitation, and hygiene, as well as sponsorship management. All programmes are implemented with the goal of addressing the strategic and basic needs of children while supporting and building the capacity of families and communities.
The Child Protection and Education Coordinator will be accountable for planning, implementing, and monitoring and coordination of UICEF supported BETE project in Dabat and Debark Woredas of Norther Gondar. This work will be undertaken within the context of the broader WVE response to Norther Ethiopia crisis. The project coordinator will actively represent WVE in coordination meetings and oversee the UNICEF supported BETE project and ensure partnership, collaboration and timely implementation of the project activities in the targeted woredas to the required standards. She/he ensures the implementation of project activities and maintain documentation of best practices. Leads the preparation of ongoing situation reports, periodic updates and analyses, by compiling and analyzing data, and related information on overall IDP, returnees and humanitarian crisis in the target area, with a specific focus on child protection and Education and prepare written inputs accordingly to inform effective program planning, development and management. The job holder will also undertakes regular field visits to project area(sites/centers) and IDP/returnee sites, to assess local conditions and monitor progress.
Program development and implementation
Assess the situation of emergency crisis affected areas (IDPs/ and returnees) and contribute in the development of appropriate and quality CP & EiE project proposals
Prepare detail implementation project plan and ensure its effectiveness according to project agreement made with the donor
Participate in designing of child protection and education intervention projects in collaboration with EiE Manager, Child Protection in Humanitarian Action Manager other relevant sectors at regional and HO level
Collect and manage data relevant to the implementation of the project consistently to ensure such information is used for effective programme decision making.
Work closely with EiE and CP officers and Social Workers to ensure that the planned activities are implemented on timely manner and with the required quality and review the status on a monthly basis
Coordination, partnership and networking
Liaise with local/government authorities at field level to ensure compliance with government and subnational education, Child Protection/ GBV cluster coordination's (zonal and Woreda level coordination)
Represent WVE in Child Protection and Education Coordination meetings (clusters, task force meetings, networks and other platforms etc.) and ensure timely information sharing within WVE)
Work in close collaboration with other sectors within WV and other partners to ensure that emergency interventions build upon, link in to longer term programming and ensure comprehensive response
Provide regular updates to AP, EiE Specialist and GBV & MH specialists on a weekly and monthly basis on progress, priorities and constraints
Coordinate with other EiE and Child Protection/GBV partners to maximize the utilization of resources and also avoid duplication of resources in operational area
Resource Management
Manage operating budget of the assigned Woredas for the project implementation including procurement, cost for the materials purchase and any other expenses incurred for BETE project (IDP and returnee project sites)
Contribute to the selection of pre-qualification and bidding of local suppliers and contractors for logistics availability, and items and service purchase
Liaise with NGOs/UN agencies in the field to ensure coordination of inputs and resources for project activities
Regularly track budget versus actual together with CP & EiE officers, field finance and take timely corrective action on irregularity.
Manage project budgets according to the plan and provide accurate and timely information on the status of expenditure.
Closely follow up project financial management (cash flow, field financial report review, monitoring, site visits, audit etc.)
Reporting and Documentation
Ensure high quality reports are submitted in a timely manner and in accordance with the donor and WVE requirements by collecting evidences and case stories from target schools.
Monitor the impact of BETE project in the framework of CP & EiE response program and promote learning by documentation of best practices for future emergency response works
Provide necessary information to the CP & EiE program team at NO, AP/ and CPO managers, emergency Response manager IDP sites to ensure sustainability of project response (when appropriate)
Assist on the documentation of best practices and challenges to generate materials for strategic direction of further implementations of life skills education and EiE programming
A minimum of five years experience in Education child protection, Gender-based violence and related areas,
Experience in leading the project implementation specially in emergency context is required (emergency or post-emergency settings, IDP and returnees & host community).
Direct case management and experience working with children, women and adolescents is an asset. Knowledge and experience on Gender Based Violence programming including prevention of sexual exploitation and abuse (PSEA) an asset.
Technical experience in managing education program in both emergency and development, teaching methodology, need assessment, planning and facilitation skill is an asset.
Demonstrated understanding of the Ethiopian education policy and Education in Emergency programming
Experience in life skills and non-formal education (accelerated learning program & Accelerated School readiness), psychosocial support, teachers training
The following may be acquired through a combination of formal or self-education, prior experience or on-the-job training:
· MA degree in education, Psychology, Social Work, Sociology , Child Protection, Educational Planning and Administration
strong planning, monitoring, reporting and documentation of lessons learned
· Strong experience in collaborating and partnering with the government and other Child Protection and Education partners
· Proven operational level experience
Attractive