Term of Reference for Consultancy Service – Ethiopian Human Rights Council (EHRCO)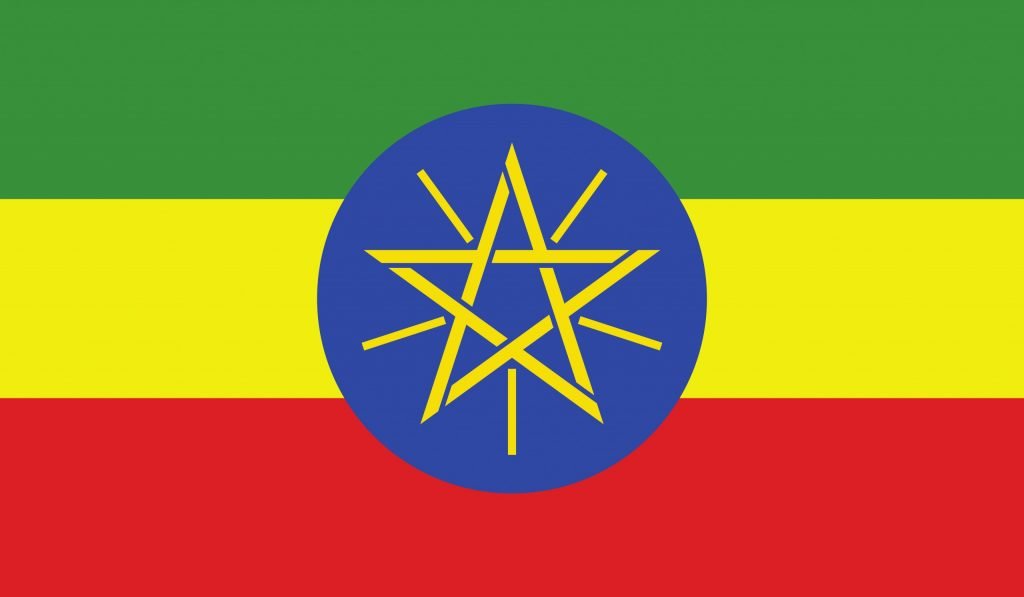 Consultancy and Training
Ethiopian Human Rights Council (EHRCO)
To develop a training manual on how to lobby and campaign against malpractices of businesses in line with developed protocols and good practices on Combating exploitation, child labor, abuse and human trafficking in Ethiopia
Background
Ethiopian Human Rights Council (EHRCO) is a non-governmental, non-profit making, non-partisan and membership-based organization legally registered by the Ethiopian civic society Agency with registration number 1146 and is currently working as a human rights civil society. EHRCO was established in October 1991 by 32 founding members from academia, business, and other professions. EHRCO is an organization that strives for the establishment of a Democratic system, the prevalence of the Rule of Law, and respect of Human Rights. EHRCO works in situation monitoring, investigating, and reporting on Ethiopia's human rights situation at its core. Furthermore, EHRCO investigates, documents, and reports on (often serious and widespread) human rights violations and has specialized in targeted monitoring such as prison, trial proceedings, free legal aid, and election monitoring. Additionally, EHRCO is involved in various projects and programs focusing on human rights and other issues related to human rights.
The Call
The Consortium of Ethiopian Human Rights Organization (CEHRO) is implementing a project from the Ministry of Foreign Affairs of the Government of Norway (NORAD) titled "Combating exploitation, child labor, abuse and human trafficking in Ethiopia" with Action Aid Ethiopia, PHE Consortium, UEWCA, and EDA CEHRO sub-granted two of its member organizations, the Ethiopian Human Rights Council (EHRCO) and Ethiopian Labour Rights Watch (ELRW) to implement selected components of the project and carry out the activities envisioned by the project. Accordingly, EHRCO is assigned to develop a training manual on "how to lobby and campaign against malpractices of businesses in line with developed protocols and good practices on Combating Modern Slavery, Human Trafficking, and Child Labour in Ethiopia". To this end, EHRCO invites interested and qualified consultants to develop a training manual and conduct a one-day training for businesses, associations, and CSOs.
Scope of the Work
The training manual will be important in supporting the efforts of CSOs, associations, and business entities to advocate, lobby, and campaign better against malpractice of businesses in line with developed protocols and good practices on Combating Modern Slavery, Human Trafficking, and Child Labour in Ethiopia.
The training manual should include but is not limited to the following:
Definitions/ Clarifications of acronyms
A brief explanation of the concepts of modern slavery, human trafficking, and child labour
Explanation of modern slavery, human trafficking, and child labour in the context of Ethiopia.
Reviewing the regional and international human rights framework (This section will also focus on the normative frameworks)
Exploring the role of business in modern slavery, human trafficking and child labor.
Exploring the roles of CSOs and other bodies in combating modern slavery, human trafficking, and child labor in the context of business.
Exploring how to advocate, lobby, and campaign against malpractice of business with respect to modern slavery, human trafficking, child labor
etc…. (Consultants should add more content as they see fit)
Duties and Responsibilities:
The Consultant will do the following:
Develop a time-defined proposal (including a work plan) of the methodology the Consultant aims to use to undertake the task
Development of an inception report
Development of a draft training manual
Development of a facilitators guide to accompany the training manual
Finalize the training manual
Conduct a one-day training for selected participants from CSOs, Associations and Businesses using the manual developed
DELIVERABLES
The key deliverables for the assessment are as follows:
A draft manual with the facilitators' guide. EHRCO will provide comments on the draft facilitators' guide and the consultant will finalize the guide in view of these comments;
Final training tool and facilitators guide: The tool and guide should be logically structured, contain evidence-based findings, conclusions, lessons, and recommendations, and should be free of information that is not relevant to the overall analysis. Both documents should respond in detail to the key focus areas described above.
| | | |
| --- | --- | --- |
| Activity | Estimated Duration | Deadline |
| Notification of Successful consultant | | April 5, 2022 |
| Inception meeting with the consultant | 1 | April 7, 2022 |
| Collecting, Sorting, analyzing, and collating information | 14 | April 21, 2022 |
| Producing the first draft training manual and facilitators guide | 3 | April 24, 2022 |
| Revising based on comments | 2 | April 26, 2022 |
| Final submission of training manual report and facilitators guide | | April 27, 2022 |
| Conducting a one-day training based on the manual | 1 | April, 29 2022 |
The awarded consultant is expected to work and complete the assignment within the timeframe according to the agreement between EHRCO and the awarded consultant.
The exact starting date will be on the date the agreement is signed between the client and consultant
Duration of the assignment will be from April 5, 2022 to April 29, 2021.
The consultation workshop will be held on April 29, 2022, and the Consultant is expected to train participants in this training.
Applicant Qualification
Consultant(s) that are interested and qualified in this work are required to have the following qualifications:
Master degree in Human Rights, Sociology, Political Science or related fields, expertise on modern slavery, human trafficking and child labour,
A minimum 3 years of experience in developing training manuals and training diffferent stakeholders,
Experience and exposure on issues related to combating modern slavery is a value,
Solid experience and extensive knowledge of Ethiopia's legal system, legal rules, principles, and institutional structures,
Excellent knowledge and understanding of legal, socio-economic, political and cultural context of Ethiopia, and the working environment of CSOs,
Excellent written and spoken skills in English,
Proven experience of providing training and excellent communication skills,
Proven ability to multi-task and ability to deliver under tight deadlines,
Awareness and sensitivity of gender and social inclusion.