Senior Procurement Officer – FH Ethiopia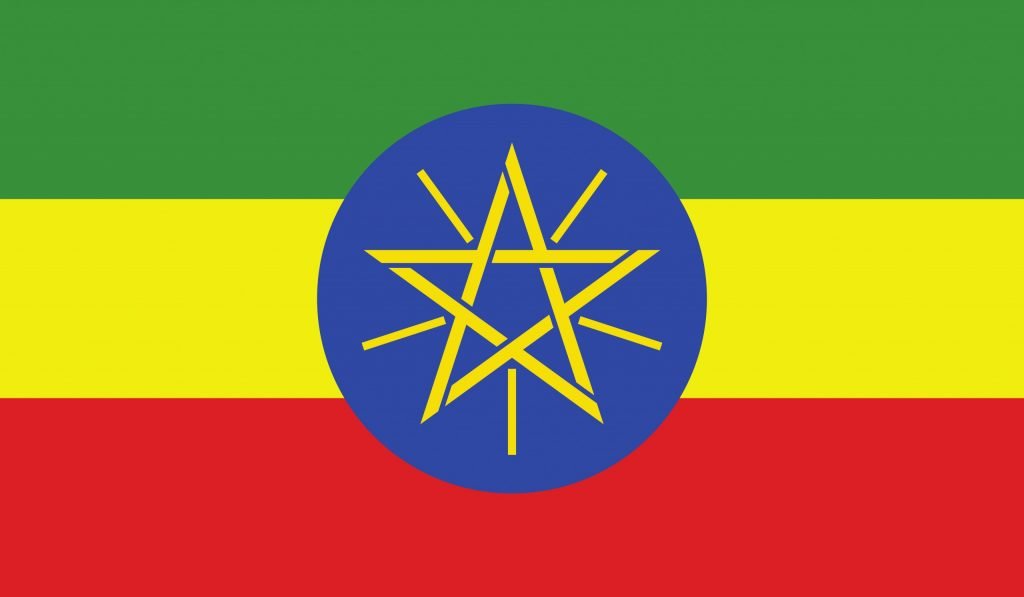 Logistics, Transport and Supply Chain, Management, Purchasing and Procurement
FH Ethiopia
WHO WE ARE
Founded in 1971, FH Association ("FHA") incorporated in Geneva, Switzerland, operates programs in over 18 countries throughout Africa, Latin America, and Asia. Food for the Hungry (FH) was founded by Dr. Larry Ward based on a simple premise, "If children died one at a time, I can help them one at a time." Currently FH operates in more than 20 countries in North America, Latin America, Africa and Asia.
While we collectively refer to ourselves as "FH", international staff should be aware that there are additional "Food for the Hungry" organizations in other countries that also trace their lineage back to the same founder, Larry Ward, in 1971. They collectively call themselves "Food for the Hungry International" or "FHI". FHA and FHI cooperate on projects together but may not share common governance.
Values: The Heartbeat of FH
Value 1—We follow Jesus. We are ambassadors of Jesus in our thoughts, words and deeds.
Value 2—Our work is relational. We pursue reconciled relationships as a result of grace with
those with whom we work, partner, and serve.
Value 3—We invest wisely and focus on results. We are stewards in God's Kingdom and strive
to invest all resources to maximize missional impact.
Value 4—We serve with humility. We recognize the dignity of others and put their interests
above our own.
Value 5—We pursue beauty, goodness and truth. In a broken world we are witnesses through our relationships and work of God's beauty, goodness, and truth.
Vision
All forms of human poverty ended worldwide
Purpose
Together we follow God's call responding to human suffering and graduating communities from
FH IN ETHIOPIA
Following the 1984 drought induced famine, FH started its operations in Ethiopia by providing food and non-food aid to the famine victims in Northern Ethiopia, and then engaged in sustainable development and humanitarian response activities in Amhara, Benishangul-Gumuz, Oromiya, Sidama, SNNPR and Tigray Regions, sustainably graduating millions of people from poverty and responding to human suffering in Ethiopia ever since.
OUR PURPOSE
Together we follow God's call responding to human suffering and graduating communities from extreme poverty. Towards this end, FH engages communities on:
Education
§ FH Focuses on increasing access and improving the quality of education in rural and urban settings. We build school facilities including libraries and provide required supplies to attain the goals.
§ FH provides school supplies and dignity kits to the most vulnerable children.
§ FH also address early childhood development (ECD) by building required infrastructure, and availing appropriate furniture and supplies.
§ FH builds the capacity of teachers both in schools and ECD centers in partnership with school communities and education offices.
Natural Resource Management
To protect and rehabilitate degraded environments FH is engaged in:
§ Water and soil protection through physical and biological means
§ FH has planted an average of 20 million seedlings each year in which 144,562 Public Work beneficiaries were involved to plant seedlings on 74 watersheds. In doing so, an estimated 1,200 hectares of land were covered.
§ Nearly one million coffee, fruit and multi-purpose tree seedlings are raised and distributed every year to household farmers to increase income.
Health and Nutrition
Current Health and nutrition program aims to-
§ Improve maternal and child health and nutritional practices among women of reproductive age groups and children under two years age
§ Improve access to nutritious food
§ Improve hygiene and sanitation through developing WASH infrastructure and promotion of community led total sanitation
§ Health system strengthening and
§ Responding to emergency health outbreaks and pandemics
Income Generation and Food Security
§ Construct small scale river diversions and hand dug wells for irrigation at household level
§ Provision of finance for Rural Saving and Credit Cooperatives for easy access of loan to the rural community
§ Cash transfer to the targeted families as a startup capital for small animal raring, petty trade, fattening … to build their assets
§ Organizing and train Self Help Groups, Youth Groups and Water User Groups to boost their economic benefits
§ Introducing Conservation Agriculture both as a food security means and environmental protection
Emergency response
§ Commodity and cash transfer with two objectives:
o Meet emergency food needs of transitory food insecure populations; and
o Protect assets of targeted households (HH)
§ GBV Response & Mitigation
§ Emergency Seed Distribution
§ Emergency WASH (shower, latrine, water system, NFI's)
§ Emergency Shelter NFI Response
FH Heartbeat
At Food for the Hungry, we operate under a set of guiding principles we call "The Heartbeat." This includes our Values, Vision and Purpose, which serve as the explanation of who we are and how we work as an organization. Together we follow God's call responding to human suffering and graduating communities from extreme poverty. FH Ethiopia would like to invite potential candidates to apply on the following position.
Position: Senior Procurement Officer
Duty Station: Addis Ababa
Duration of Contract: One-year contract, (Renewable with 60 working days probation)
Salary: As per the salary scale of the organization
Closing date: April 09, 2022
Job Summary
The Senior Procurement Officer will be responsible to support procurement activities in the FH country office, providing the purchasing of goods and commercial services in accordance with donor regulations and FH Ethiopia policies through a competitive solicitation. The Senior Procurement officer must be aware of, and adhered to FH Ethiopia's policies, procedures, Safeguarding policy and Code of Business Ethics and Conduct.
Principal Responsibilities
● Assist to undertake business needs assessment, supply market analysis and commercial risk assessment to inform procurement planning and sourcing decisions.
● Develop tender related documents referring to FH Ethiopia procurement policies and procedures.
● Liaise with the FH Logistics and finance team to manage procurement operations and track inbound delivery of procurement.
● Coordinate due diligence in the choice of new vendors and consult with related staff member when necessary to assess possible risks.
● Assist to establish/maintain/manage relationships with suppliers including soliciting and negotiating quotes; maintaining continuous communication with suppliers including order confirmation, following‐up on deliveries and communicating delivery, quality and shelf‐life problems with the suppliers as they arise.
● Prepare procurement records to ensure compliance, maintain appropriate purchase documentation and obtain the necessary approvals.
● Prepare due diligence compliance (USG anti‐terrorism regulations) report by assuring all vendors are vetted through the established system and perform past performance check.
Specific Roles and Responsibilities:
Key Result Area #1; Strategic Procurement Management:
● Conduct market price assessment for planning and budgeting.
● Support the preparation of Consolidated FHE Annual Procurement Plan
● Support the Senior Operations Manager in procurement to ensure Goods, Works and services are procured timely to facilitate projects implementation and at the same time receiving value for money.
● Work with the Senior Operations Manager to ensure vendors follow all the tendering regulations, procedures and instructions
● Ensure orders are accurately drawn with the correct specification, quantity, qualities and delivery requirements
● Prepare purchase orders ensuring completeness and conformance to user requirements.
Key Result Area #2; Strategic Sourcing:
● Support development of category strategies and approaches.
● Assist to manage consistent and effective sourcing strategic sourcing processes.
● Support negotiations for large Strategic Contracts.
● Communicate sourcing approaches to all relevant stakeholders.
● Participate in annual pre-qualification of suppliers and prepare the Suppliers database and regularly update.
Key Result Area #3: Contracts Negotiation and Management:
● Prepare the content for key supplier contracts including terms and conditions to mitigate risk for FH Ethiopia.
● Preparation of standard bidding documents, with terms and conditions of the tender.
● Assist monitoring performance and delivery of the terms of reference of the contractors and recommendation for contract termination incases of non-compliance to the TOR.
● Frame contractual agreements (Framework Agreements) for supply of consumables at the same prices for a period of one year.
● Support negotiations are carried out on contracts and Orders to realize possible savings for the organization.
Key Result Area #4: Performance Measurement and Management:
● Manage Relationships with Key Suppliers.
● Preparation of monthly and annual reports on procurement KPI's
● Preparation and submission of weekly/monthly procurement status reports in order to engage the customers and other stakeholders
● Handle implementation and maintenance of an updated suppliers' database with catalogues of various products and prices.
● Perform timely clearance of goods from the customs by working with clearing agents, relevant government arms and timely processing and follow up of relevant government exemptions.
Key Result Area #5: Procurement Risk Management
● Assist to develop risk mitigation strategies for complex procurement arrangements and large procurement projects, ensure appropriate ownership of risk between the organization and the supplier (i.e. allocation of risk where it is best managed).
Champion compliance as a key procurement risk mitigation strategy.
Job Level Specifications
⮚ Full agreement with FH's Christian foundation and beliefs as expressed in The Heartbeat: our Values, Vision, and Purpose.
⮚ Practical experience in using a wide range of accounting software including MS Dynamics, MS-Word and MS-Excel and other applications.
⮚ Proven expertise with USAID/UN/OFDA rules and regulation on Procurement and Financial Management
⮚ Excellent organizational skills; ability to plan and coordinate work, ensure the efficient flow of projects and processes.
⮚ Strong people management skills / interpersonal skills with the ability to motivate, teach and mentor staff and volunteers.
⮚ Comfortable and persuasive when speaking before both large and small groups.
⮚ Ability to interact positively with all levels of the organization and across organizational and cultural boundaries.
Education/Certifications
BA or Masters Degree in Business or any other relevant subject from any recognized university, advantages for candidates with INGO Supply Chain Management certifications.
Experience
Minimum four (4) years of relevant experience in procurement, administration and/or other directly-related technical fields is required.
Distinguishing Competencies
⮚ Specialized training, certification and experience related to procurement (i.e Procurement Planning and Execution).
⮚ Knowledge on local procurement policy, logistics and supply chain management.
⮚ Must have good coordination, negotiation, persuasion, critical thinking and time management skills.
⮚ Good interpersonal and communication (both written and verbal) skills.
⮚ Relevant knowledge of procurement regulations and policies and procedures for major donor ‐ funded programs like USAID.
⮚ Analytical skills and ability to undertake complex analysis and price comparisons of multiple vendor quotes/bids required;
⮚ Competency and experience with spreadsheets required.
⮚ Ability to prepare procurement reports providing periodic status updates as necessary.
Competent in Microsoft Office applications, strongly in MS Word and MS Excel.
Language
As per the salary scale of the organization