RE-ADVERTISED: RFP for assessment and business model development for access to dairy in Large Scale Farms (LSFs) and Industrial Parks (IPs) – The Global Alliance for Improved Nutrition (GAIN)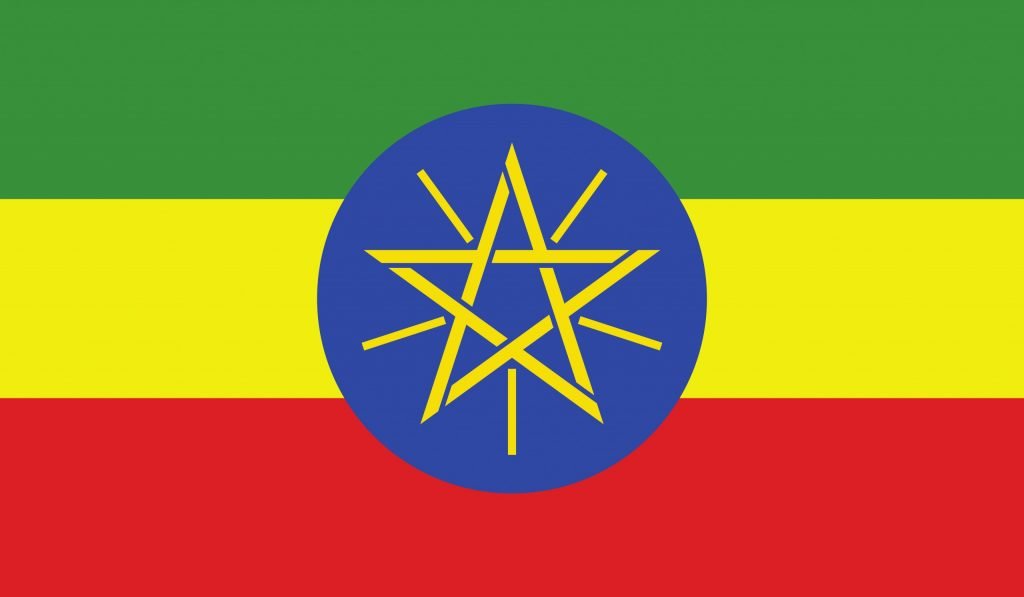 Business Development, Consultancy and Training, Sales and Marketing
The Global Alliance for Improved Nutrition (GAIN)
Each day, 795 million people — one in nine — go hungry. Close to 2 billion people survive on diets that lack the vital vitamins and nutrients needed to grow properly, live healthy lives, and raise a healthy family. About 1.4 billion people worldwide struggle with overweight and obesity. That's more than the number of people who are hungry worldwide.
In total, around 3.5 billion people — half the people on the planet today — are malnourished.
The Global Alliance for Improved Nutrition (GAIN) is an international organization that was launched at the UN in 2002 to tackle the human suffering caused by malnutrition.
GAIN is driven by the vision of a world without malnutrition. We act as a catalyst — building alliances between governments, business and civil society — to find and deliver solutions to the complex problem of malnutrition. Today we are on track to reach over a billion people with improved nutrition – a goal for 2015.
We focus our efforts on children, girls and women because we know that helping them have sustainable, nutritious diets is crucial to ending the cycle of malnutrition and poverty. By building alliances that deliver impact at scale, we believe that we can eliminate malnutrition within our lifetimes.
BACKGROUND
GAIN was launched at the UN in 2002 to tackle the human suffering caused by malnutrition. GAIN is a global, Swiss-based foundation that mobilises public-private partnerships and provides financial and technical support to deliver nutritious foods to those people most at risk of malnutrition.
GAIN contributes to fighting malnutrition in Ethiopia through innovative and sustainable models that increase access to affordable nutritious foods among communities vulnerable to malnutrition. In this regard, it is currently in the preparation to implementing large scale Better Dairy Access and Demand project. The project's overall objective is to increase the quality of children's diets by improving the consumption of dairy and associated products at household, school, and industrial parks. This programme will run for five years (2021-2026) and be focused on lower-income consumers and aims to impact 325,000 Bottom of the Pyramid (BOP) individuals to consume dairy.
PROJECT UNDERSTANDING
For this specific assignment, we will examine Industrial Parks (IPs) that include large-scale private-sector companies engaged in the production of garments, textiles, chemicals, food, and other items and Large-Scale farms (LSFs) that produce flowers, fruits, and vegetables, both situated across the nation. These are selected as one of the major hubs to locate and address the target population of minimum-wage workers and their households. These parks/farms provide a meal program, either through full coverage as part of employee wellbeing or by providing subsidies to workers to purchase various food items for their daily meal. This offers an opportunity the program aims to capitalize upon by integrating access to dairy products into these programs to increase consumption and improve the diet quality of the workers.
The program aims to achieve this through creating innovative approaches to increase access to dairy products by linking with dairy processors to directly supply the parks/farms. This will be done by creating dairy access points that address the affordability as well as safety of the milk to be consumed by the workers. Furthermore, it aims to also address target groups beyond the workplace, such as workers' households, to reach more vulnerable populations. Accordingly, the following interventions are being explored. Namely,
1. One of the interventions is to integrate dairy with consumer association shops by mobilizing industrial park workers to form into a cooperative called Industrial Park Workers Cooperative Development (IPWDC), similarly also aimed for farms. This is currently being piloted in Bole Lemi Industrial Park by a partner organization called IDH. The pilot includes supplying basic goods such as oil, wheat flour and sugar and plans to scale up to more items (cereal, eggs, salt, and vegetables) into more parks at a discounted price (30-40%) by working with the consumers association and the Federal Cooperative Agency. The workers' cooperative plans to hire a management body to effectively manage the discount centres.
2. Another intervention is to establish the dairy linkage with proven suppliers by providing an innovative "milk ATM" dispenser model (i.e., a vending machine for milk) with a cold chain supply; this would be installed at the parks/farms and would directly store the dairy product, aligning to hygiene and safety standards. This will eliminate associated packaging costs, reducing the price and addressing affordability concerns for the workers, leading to increased access and consumption to achieve the intended goal of improving diets. Milk ATMs are commonly used in Kenya but have yet to be introduced in Ethiopia.
3. The third intervention is to advocate for the investors in the parks/farms to include dairy products as part of the workers' daily meal program provision to improve the nutritional content of their menu.
SCOPE OF WORK AND OBJECTIVES
Considering the above, GAIN has started the groundwork towards developing the access plan & strategy whereby it plans to address 12 IPs and 68 LSFs that have been mapped with an estimated workforce of 128,000 workers. To finalize the strategy and design effective interventions, GAIN would like to conduct an insight assessment with workers and park/farm management to understand key barriers for access to dairy products in these parks/farms from various vintage points related to infrastructure, workers and meal program management, distribution, affordability, safety, and hygiene perspectives. Based on the results, as well as additional analysis considering the cost structure of each approach, the consultant would then develop a feasible business model for the IPs/LSFs to provide dairy access to their workers.
In addition, GAIN would also like to find out enhancers for creating demand should access be achieved by identifying best approaches to facilitate transfer of key messages on dairy consumption to workers in these parks and farms.
Based on the above this activity is expected to meet the following objectives:
To conduct an insight assessment among sampled IPs and LSFs to identify key barriers and/or enhancers to providing dairy products to the targeted worker populations; this should examine both workers' and management's perspectives as indicated above, and it should cover both issues of access to dairy and of demand for dairy.
Further identify possible dairy accessing approaches more specifically to the larger identified 3 intervention areas mentioned above.
For each approach, conduct a detailed financial analysis of the costs and prices involved. This would all costs associated with the approach (including equipment, maintenance, inputs, etc) and the resulting price that would need to be paid by consumers / managers per serving. This analysis should specify all assumptions about the market price of milk, transport costs, serving size, etc., making reference to relevant sources of data. It should also consider any seasonal variations in costs.
To develop a SWOT ("Strengths, Weaknesses, Opportunities, Threats") analysis of dairy access approaches based on identified enabling and enhancing environments to implement suggested interventions for improving access (i.e., discount good centre, dairy ATM models and including dairy in meal programs) in the parks/farms.
Recommend priority approaches for GAIN's strategy based on the SWOT analysis for each of the three approaches and segmenting based on the identified situation of the IPs/LSFs.
Develop feasible generic business model structures for the recommended approaches to be used by the parks/farms.
SAMPLE SIZE, TARGETS AND METHODOLOGY
The assessment methodology and tools are to be designed separately for the two major segmented environments.
| | |
| --- | --- |
| IP and LSF workers | IP and LSF management |
| Minimum-wage workers actively employed in the Ips/LSFs with daily work schedules. | Focused on HR, Finance and Production units that run daily management of workers, including meal programs in the Ips/LSFs |
| Assessment considerations | Assessment considerations |
| Income and household status, point of access to dairy outside of workplace, consumption patterns, daily diet profiles, insights on working conditions including childcare and breastfeeding management, preferences for dairy products, awareness of dairy's benefit, barriers to accessing dairy products at present, and willingness to pay for dairy products at work. | Daily employee and meal program management including existing access and distribution channels of food items, infrastructure capacity, willingness, and investment readiness to implement dairy access, demand and workforce nutrition programs. Enabling environment and limitations to make dairy accessible. Willingness and ability to pay for or subsidize dairy products for workers. Food safety expertise/training, if any. |
Total workers in the IPs and LSFs that provide meal for free and subsidise costs
| | | |
| --- | --- | --- |
| Type | Workers in IPs/LSFs provided Meal for Free | Workers in IPs/LSFs their food and other items subsidize at cost and avail service |
| IPs | 78,328 (in 12 IPs) | 0 |
| LSFs | 9752 (in 21 LSFs) | 39864 (in 47LSFs) |
| Total# workers | 88,080 | 39,864 |
The main methodology used will be qualitative in-depth interviews. The following sample size has been selected for LSFs, IPs and dairy processors for the study:
· Sample size for workers at IPs/LSFs that provide meals: 25, with 10 from LSFs and 15 from IPs
o At least 8 different IPs/LSFs should be covered.
· Sample size for workers at IPs/LSFs that subsides costs: 25, with 10 from LSFs and 15 from IPs
o At least 8 different IPs/LSFs should be covered.
· Sample size for the IP/LSFs management questions: 30 (18 which provide meals for free, 12 which subsidize costs), with at least 4 from each of LSFs and IPs.
o Each interviewee should come from a different IP/LSF.
· Sample size for the dairy processors/suppliers to get insights for the business model development and financial analysis: at least 10, but more may be needed depending on geographic differences, differences between approaches, etc.
The assessment methodology will majorly focus on qualitative approach to identify key barriers to access as per the above segmentation and considerations.
Results should be reported separately for the different populations of interest, where there are differences. This includes IPs versus LSFs and those that provide meals versus those that subsidize costs.
KEY ACTIVTIES
Accordingly, the key activities of the consultant to be addressed in this TOR are:
1. Conduct desk review to obtain background for the study and get data for the business development on the recommended interventions for accessing dairy.
2. Develop necessary methodology and tools for gathering relevant data/insights and reporting mechanisms; share these with GAIN and revise based on feedback.
3. Identify potential dairy suppliers in selected sample areas and conduct key informant interviews, gathering the information needed for financial analysis and business model development.
4. Conduct data collection from selected IPs/LSFs , according to the target and sample size provided by GAIN.
5. Transcribe, code, and analyse all interviews; provide GAIN with all data, in a clear format.
6. Based on results of the analysis, generate a report with feasible recommendations, supported by secondary evidence and the interviews, on the best approaches for each suggested intervention.
7. Segment the identified IPs/LSFs towards designing implementation of recommended approach.
8. Develop a SWOT analysis for each of the recommended approaches
9. Develop a business model with investment data and tools for further use/revision and provide necessary TOT manual for guiding IPs/LSFs to utilize the tools for scale up in providing dairy access to their workers.
ACTIVTIES/DELIVERABLES AND TIMELINE
Considering the above scope of work, below are the specific deliverables with key indicators the consultant is expected to fulfil as part of the assignment.
Deliverable

Tentative Timeline

Planning and tools development

· Revised assessment methodology,

· Study questions/tools with the recommended sample size to target groups as per the segmentation and sample size in the pre-identified IPs and LSFs provided by GAIN

· Provide data tracking and reporting mechanisms

22nd April 2022

Provide a detailed data-collection plan including logistics, number of personnel, target private sector actors and timeline to conduct the assessment. This includes facilitating support letters from relevant LSF and IP government offices to conduct the assessment.

1st May 2022

Conducting the assessment and reporting

· Conduct the data collection

· Provide the draft report on the results

· Provide all raw data from the assessment (e.g., field notes and/or transcripts etc.)

· Provide a presentation on the key findings

14th May 2022

SWOT Analysis and Business Model Development

Provide SWOT analysis for the recommended approaches to accessing dairy

30th, May 2022

Deliver a viable business model with data/tools including TOT manual for scale up of businesses

15th June, 2022
N.B Agency is expected to provide a detailed work plan with associated costs within the budget and scope to the above listed deliverables.
GAIN will provide detail briefing on scope of project, overall strategy, target profiles, main needs, support letter and relevant data of selected IPs and LSFs to conduct the study once the consultant is selected for this assignment. In addition, GAIN will monitor the study process in collaboration with its partners.
QUALIFICATIONS
· Proven record with full research assessment capabilities, survey tools development, and reporting technologies to design and execute the assessment.
· Ground-level implementation experience, with particular focus on private sector business development, work environment and management analysis.
· Experience with financial analysis from a business perspective
· Proven understanding of community-based nutrition or related interventions preferably towards workforce nutrition.
· Experience with consumer feedback and insight assessments with focus on qualitative approaches to gather information and provide recommendations.
· Clear and systematic thinking that demonstrates good judgment, expert problem solving, and creativity for innovative recommendations.
· Experience working in a public/private partnership environment highly desirable
· Qualified team with expertise in business development, data management, marketing, insights analysis and reporting
· Ability to deliver on short deadlines with the expected quality and outcome intact.
ASSESSMENT AND SELECTION CRITERIA
Both technical and financial proposals must be presented in English. The proposals, technical and financial, will be evaluated with the following criteria:
Independent consultant/ Firm's qualifying with best technical proposal must score out of 70% which will be mainly evaluated on project understanding, methodology and workplan, team qualifications and organizational qualifications including previous experiences related to this specific scope of work. Those shortlisted will pass on to financial evaluation accordingly.
The financial proposal will be opened only for those individuals/firms scoring 35% and above for the technical proposal. Total scores for the financial proposal are 30% which will be evaluated on the lowest cost basis separately. Finally, the consultant with the highest score out of 100% will be selected for the assignment.