Program Officer (Protection -Gender & Inclusion) – Christian Aid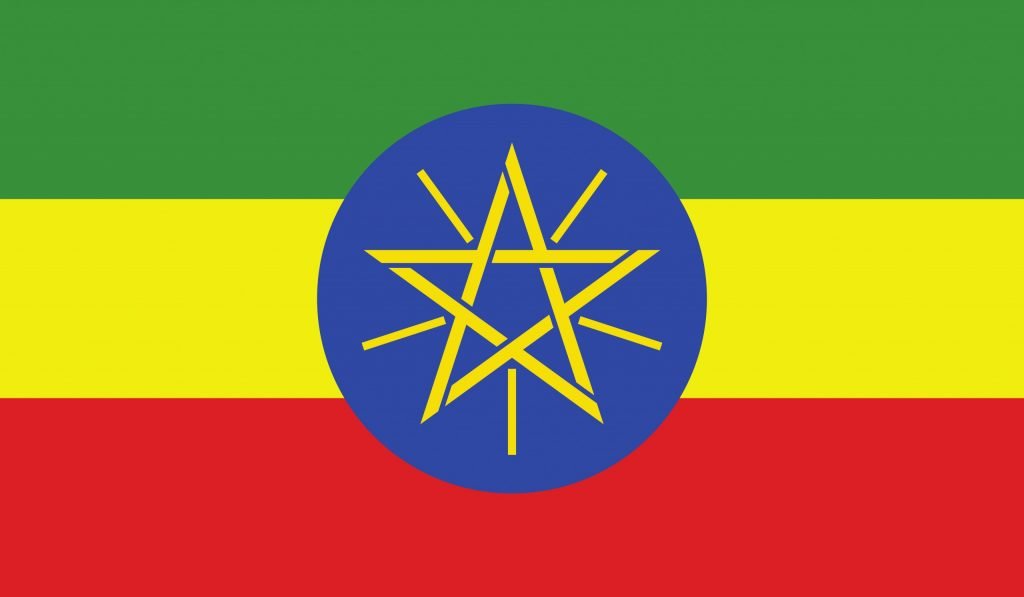 Social Sciences and Community
Christian Aid
Christian Aid is a Christian organisation that insists the world can and must be swiftly changed to one where everyone can live a full life, free from poverty. We provide urgent, practical and effective assistance where need is great, tackling the effects of poverty as well as its root causes.
Our vision
Poverty is an outrage against humanity. It robs people of dignity, freedom and hope, of power over their own lives. Christian Aid has a vision – an end to poverty – and we believe that vision can become a reality.
From April 2012, Christian aid's work will be focused around the goals and objectives identified in our corporate strategy, 'Partnership for change – the power to end poverty' .
About Us
Christian Aid exists to create a world where everyone can live a full life, free from poverty. We are a global movement of people, churches and local organisations who passionately champion dignity, equality and justice worldwide. We are the changemakers, the peacemakers, the mighty of heart. Christian Aid in Ethiopia has three strategic priority areas. These are climate justice, Economic justice, humanitarian/resilience and addressing Gender and social inclusion as a cross cutting priority.
Role Purpose
The postholder is responsible for supporting Christian Aid's portfolio of partnerships and projects within a country or group of countries. Support the development of Christian Aid policy and strategy by providing the programme team with partner feedback, and contribute to the representation of Christian Aid at country/regional/local level. Responsible for the capacity-building of partners. To help ensure that project resources and planned project activities are undertaken within budget and time frame which enable impact and direct benefit to target communities. To work with the country /thematic programme management team to support delivery of projects to the highest standards and in line with the country, divisional and organisational strategy. Act proactively to engage in any activities that strengthen the country program and takes up additional assignments given from the organization. To act as the interface between participating partners and Christian Aid and/or donors including coordinating feedback, representation in key stakeholders meetings and contributing to strengthening of partner relationships. To lead the implementation of the project in the assigned area and ensures that deliverables of the projects are met as per the expectations. This entails working closely and actively with the implementing partner, Government at Woreda, Zonal and Regional levels, other humanitarian organizations, clusters and community organization.
Role Context
The post holder will directly manage, and support CA's and partner's humanitarian works and externally represent Christian Aid where appropriate. The role is located in the Africa Division of the International Department. The role is line managed by the Senior Program Officer – Humanitarian. In addition, the post holder will provide technical guidance and support to partners and especially ensure that monitoring, evaluation and programme reporting are carried out in accordance with Christian Aid's quality standards and donor requirements.
Key outcomes
Project resources and activities delivered within budget and time-frame and projects delivered to the highest standards in line with the country, divisional and organisational strategy through effective support to the programme team.
Partners' goals and objectives successfully supported through expediting implementation strategies and plans, capacity building, actively troubleshooting and problem solving, best practices, guidance, reviews, problem solving and good working relationships.
Project impact monitored and evaluated and project learning shared with key stakeholders through accurate, effective and timely reporting as per donor schedule.
All receipts, reports and other documentation from Partners accurately recorded and filed both manually and electronically.
Grant proposals based on strong planning and evaluation procedures using Christian Aid's internal systems.
Effective grant management, which includes processes and procedures of services and inputs, reporting and communication.
Good linkages between partner work and advocacy, communications and fundraising roles
promoted through effective networking with other parts of Christian Aid.
Other assignments and tasks provided by your line manager
Fixed Term: 6 months
Availability: Immediate
Job Requirements
Applied skills/knowledge and expertise
Essential
Degree in, social sciences, Psychology, Sociology Humanitarian work, DRR and EW, Engineering, Gender and Inclusion ,Sociology, development studies.
NGO experience and managing emergency programs in difficult and challenging locations.
Strong analytical skills and a good understanding of a range of methods for monitoring, evaluation and assessment to promote evidence-based learning.
Proven experience in leading participatory vulnerability and capacity assessment processes.
In depth knowledge of office programs including MS Word, Outlook, PowerPoint and Excel. Strong IT skills
Familiarity with program cycle management approaches and tools – including participatory planning, monitoring and evaluation, learning and documentation
To be well organized and able to learn concepts and complex systems quickly.
Ability to work independently, self-directed, to meet deadlines and ability of working under pressure and with multiple priorities.
Excellent communication skills and ability to build cross cultural relationships remotely across geographic boundaries
Experience of working with partners.
Ability to maintain confidentiality and use discretion where appropriate
To be able to manage and organize information systems and establish and maintain filing systems.
Desirable:
Experience of working with an international NGO or with an institutional donor
Experience in complex emergencies
Experience in early warning projects
Problem solving abilities
Budget monitoring skills
Competency questions
As part of your application, you will be asked to demonstrate your suitability by giving answers to the following questions:
Build Partnership
Tell us about a time when you had to establish and maintain relationships with a wide range of contacts and networks based on mutual rapport and respect
What was the context? Why did you need to establish the new relationships and why was your attitude to this important?
What was your task? What outcomes were being sought?
What actions did you take? How did you take them?
Communicate Effectively
Give us an example of a time when you communicated something complex in a way that could be easily understood by others
What was the situation?
What did you need to communicate effectively?
How did you make sure the message was understood by others?
What was the impact? How did you know you were successful?
Deliver Result
Tell us about a time when you planned, prioritised and monitored your own work to meet the team's objectives to the standards required
What was your context?
What was your task/responsibility?
How did you make your plan? What actions did you take?
What was the impact of your actions? Were you successful? How did you know?
$17,334/Annum