M&E Manager – Re-Announcement – Beza Posterity Development Organization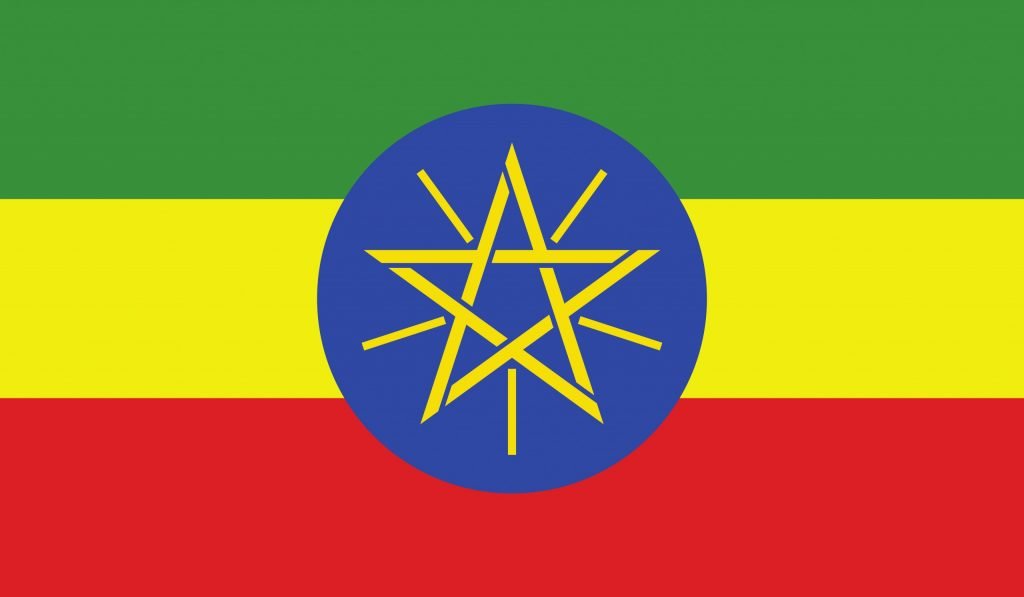 Economics, Health Care, Social Sciences and Community
Beza Posterity Development Organization
Organization History:
BPDO was established in the year 2000 as an anti HIV/AIDS club and is now a non-profit making, non-governmental indigenous humanitarian organization dedicated to promoting the health and socio-economic wellbeing of the community. Its establishment was initiated by a group of enthusiastic youngsters whom their hearts were touched by the HIV epidemic which was a prime cause to the death of countless number of youth and children.
During that time, discussing about HIV/AIDS was considered as taboo, whereas undergoing HIV testing was a big deal like someone in between life and death. Likewise, HIV positive people were highly discriminated and stigmatized from any social and cultural engagements that fueled their physical death and exacerbate psychological destructions which resulted in myriad loses of life and resources in the region. Having cognizant of this critical challenge in the operational area, a group of committed young students has initiated the establishment of Beza Youth Anti HIV/AIDS and Reproductive Health Club. The word "Beza" in Amharic is equally translated in English as "being sacrificed to redeem someone" in which these youngsters have determined to confront the problem and save their people. Thus, Beza has been chosen to be the name of the club that would represent the commitment of the founding members and its constituency since its inception. In doing so BPDO grown up in to a broader association and finally became a registered local implementing partner.
What the BPDO do?
BPDO currently is involved in implementing various activities on which among other pillar actions – focused on women and girls socio-economic empowerment, safe migration of women with the aim of combating violence within and abroad the country &Organizing returnees & potential migrants by Income generating activities , MARPs combination HIV prevention with main focus on gender based violence screening and referral and linkage of the victims for legal support, post exposure prophylaxis and FP services, Gender norm activities with the aim of orienting men so that they can support/accept women's' SRH decision, Mobile work force combination HIV prevention ART services for PLH and also BPDO works on child welfare activities influencing the local government institutional frame works at the broader level so that enabling environments for these target groups could be created and the results sustained as well. In addition BPDO works on six thematic interventions of Nutrition, FP, malaria, PMTCT, Wash & TB.
Vision statement:
BPDO envisions seeing healthy, productive and transformed society emerges for the support of socio-economic Development of the country.
Mission statement:
BPDO strives to support and build the capacity of women, children, youths and aged people to improve their socio-economic wellbeing efforts through sustainable Development programs on sexual reproductive Health, family planning, HIV AIDS and STI prevention care and support, health and nutrition, rural and urban agriculture youth leadership and youth empowerment, environmental protection, and women and girls socio-economic empowerment activities.
Core Values:
• Partnership and Networking
• Trust
• Responsibility
• Mutual Accountability
• Gender & Disability Sensitivity
• Solidarity
• Prompt response to beneficiaries
Thematic Areas:
• Women and girls Socio-economic empowerment,
• Prevention of unsafe migration with the aim of combating gender based violence and organizing them with IGA
• HIV/AIDS and other STIs prevention,
• Sexual Reproductive health and family planning promotion ,
• OVC and elderly care & support,
• Health & nutrition improvement,
• Water and sanitation,
• Urban & rural agriculture development,
• Youth leadership and youth empowerment
• Gender and social norm strengthening
• Strengthening universal Education system
• Environmental protection and enhanced utilization of renewable resources
Internal/External Vacancy Re-Announcement
Beza posterity development organization /BPDO/ is an indigenous, non-profit making, non-governmental humanitarian organization working on sexual reproductive health, HIV AIDS and STIs prevention, care and support, improving the socio-economic wellbeing of women and girls, environmental protection, youth leadership and employment.
BPDO wants to recruit interested applicants who fulfill the minimum requirements as a potential Candidates.
Job Purpose
The MERL Manager will be in charge of the monitoring, evaluation, research, and learning components of the activities under the MERL Unit of BPDO. The position holder will be responsible for developing monitoring, evaluation, reporting and learning (MERL) systems that include appropriate indicators, baseline data, targets, and a plan to evaluate performance. The MERL Manager also supervises other subordinate M&E folks based at the head office, regional offices and service delivery points of different projects implemented by BPDO based on the assigned LOE. The MERL Manager shoulders the process and submission of timely, accurate, and complete reporting. The position holder is responsible for monitoring program performance and maintaining program information in our electronic information system. The MEL Manager supports learning and capacity building in the MERL unit throughout BPDO including developing and implementing MERL standards, guidelines, and tools under the supervision and approval of the MERL Director.
The position holder is required to work closely with the MERL director, M&E officers, program team, donors, and stakeholders. He/she will receive overall technical guidance from the MERL director
Main Duties & Responsibilities
Revises and updates Performance Management Framework/Tracking in consultation with MERL Director.
Designs the Data to Action (D2A) framework in consultation with the MERL director & responsible program team, to track the progress of the program.
Develops appropriate Project Data collection tools, guidelines & supportive supervision checklists/ tools
Builds the capacity of all relevant regional and SDU level program teams and M&E folks to maintain a robust M&E system at the regional and SDP levels.
Builds the capacity of partners in the area of M&E and reporting;
Provides training, capacity building and technical support to M&E officers, partners & government stakeholders on data quality management and recordings;
Carryout all regular programmatic data collection, data cleaning, data compilation, and data analysis and sharing to MEL Director at Head Office.
Develops and manages program databases to facilitate timely data submission and information sharing.
Ensures timely submission of data by BPDO project regional staffs in accordance with standard tools & guidelines
Enhances monitoring of program outputs and quality, generate quality evidence on program impact and promote and ensure the use of data for decision-making processes;
Supports the deployment & correct utilization of electronic data capture systems and protocols such as databases and ComCare and DATIM;
Regularly updates data on activity level performance tracking system, share analysis & dashboard with program staffs in consultation with MERL unit.
Conducts regular field visits to project sites with different stakeholders for monitoring and follow-up.
Responds to donor queries on metrics related and other quantitative indicators by supporting the MERL director
Coordinates the overall projects M&E System; collection, analysis, and utilization of information
Works with Program teams to integrate M&E into ongoing program planning and implementation systems and ensure adherence to BPDO M&E minimum standards;
Supports the planning and execution of cross-functional supportive supervision and data quality audits among all partners within the region/corridor
Provides head office, regional and SDP level staff and partners with routine data analysis and feedback,
Supports the Program & MERL team with the work plan development of the project MERL activities and reporting.
Leads all programmatic data archiving and filing for BPDO at the head office, regional offices & SDP level;
Supports other projects under BPDO
This Job Description is not designed to cover a comprehensive listing of activities that are required of the employee. The precise duties and responsibilities of any job may be expected to change over time.
Emergency Response
Beza Posterity is committed to responding to emergencies efficiently and effectively in order to help affected people meet their basic needs, alleviate suffering and maintain their dignity. To this end, when emergencies strike and all Program is to respond, all staff are required to actively participate in the response, regardless of location and contribute to the efforts aimed at achieving the humanitarian objective of the organization.
Gender Equity
Demonstrate understanding of BPDO's Gender Equality Strategy
Contribute to ensuring that Beza posterity Development Organization is a place where men and women are treated equally and with dignity and respect
Demonstrate gender equality awareness and gender sensitivity and an ability to integrate a gender equality perspective into tasks and activities.
What we offer
A competitive salary and benefit package
Good medical benefits including dependents with limited amount as per duration
18 days annual leave
17 weeks (paid) maternity leave, 5 days paternity leave
Reports to: MEREL Director
Direct reports: M&E Specialists
Contacts/Key: All staff
Contract Details: Definite Period
Job Location: Head office Addis Ababa
BAND:7 /Seven/
No of post: 1 (One)
Person Specification
First degree and above: BSc/BA or MSc/MA in Public Health, Statistics, Population Studies, Economics, or related field with 7 years relevant experiences.
At least 3 years of experience in Monitoring and Evaluation areas;
Computer and data management skills; Experience with qualitative and quantitative data collection and analysis methodologies required;
Experience managing (cleaning, entering, aggregating and generating reports from) data using database platforms; Knowledge of database platforms
Ability to analyze M&E technical issues, to write clear and concise reports and to make effective oral presentations
Ability to design clear and attractive presentations and other communication documents, including training manuals
Knowledge of online, open-source data collection tools and approaches and or database environment and/or project management software (DHIS2, Kobo Toolbox, Comm Care etc.) is a plus
Experience of working with different partners & gov't system
Team player who takes initiative as a problem-solver and able to multi-task;
Experience on M & E of HIV prevention programs.
Effective verbal and written communication skills; Good time management andorganizational skills
Knowledge and demonstrated experience of DHIS2/DATIM system previous experience or knowledge with mobile data collection tools such as Comm Care.
Willingness to travel up to 30% of the time away from the base location.Ability to follow deadlines, accuracy, and attention to detail.
Demonstrated analytical and report writing skills.
Ability to perform and prioritize multiple tasks.
Competencies
Monitoring and Evaluation
Data Quality and Data use
Capacity building
Coaching and supervision
Reporting & Documentation
Good interpersonal skills and team player with sensitivity to cultural diversity
Ability to work under pressure
Ability to speak a local language is advantageous
As per organization scale