Manager, Contracts and Procurement – Deutsche Gesellschaft für Internationale Zusammenarbeit (GIZ) GmbH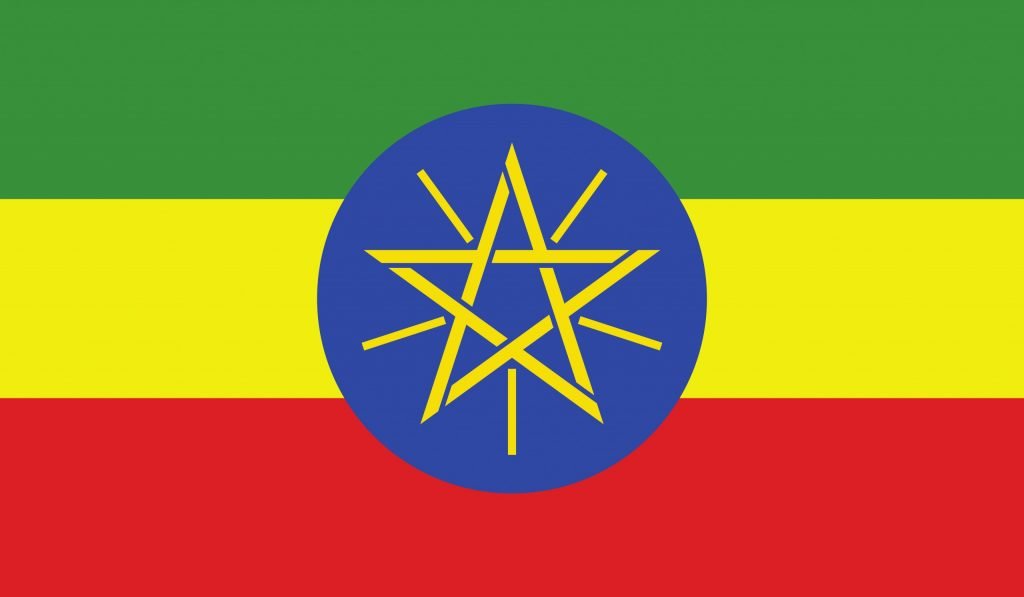 Economics, Legal, Purchasing and Procurement
Deutsche Gesellschaft für Internationale Zusammenarbeit (GIZ) GmbH
As an international cooperation enterprise for sustainable development with worldwide operations, the federally owned Deutsche Gesellschaft für Internationale Zusammenarbeit (GIZ) GmbH supports the German Government in achieving its development-policy objectives. GIZ promotes complex reforms and change processes.

In Ethiopia, GIZ has been working for more than 40 years in bilateral cooperation on behalf of the German Federal Ministry for Economic Cooperation and Development (BMZ) and on commission of the Ethiopian government and international donors.
Manager, Contracts and Procurement (with leadership responsibility)
GIZ- Internal/External Vacancy Announcement '#058/2022'
(QEP)
The Qualifications and Employment Perspectives for Refugees and Host Communities in Ethiopia Programme (QEP) implemented by the Deutsche Gesellschaft für Internationale Zusammenarbeit (GIZ) GmbH has been initiated against the background of integrating refugees into vocational training. Ethiopia is currently hosting more than 800,000 refugees. Thus, QEP supports the Ethiopian government in four regions of the country to expand labour-market relevant training provisions for refugees and Ethiopians. The project establishes linkages between the TVET sector and the private sector to support the integration of TVET graduates, Ethiopians and refugees, into the labour market.
As a Manager Contracts and Procurement (with leadership responsibility) for GIZ in the Skills Development Cluster, you will find yourself in a dynamic working-structure within a skilled team.
Duration of contract: 31.12.2023
Required Candidates: One
A. Responsibilities
The manager is responsible for
efficiently dealing with all queries in contracts and procurement of goods and services
performing tasks in compliance with GIZ's Processes and Rules (P+R)
correctly providing services within the Cluster in accordance with GIZ's requirements
for capacity building in the field of contracts and procurement including organizing/ conducting workshops, and training programmes for technical staff, partner agencies etc.
advisory of Cluster Coordinator, Head of Finance and Administration and Project managers (AV/DVs) in contracts and procurement to achieve targeted spending through strong coordination with GIZ Country and Head Office.
Establishing and maintaining the monitoring system of all contracts from development and implementation to final payment in cooperation with other staffs involved in the contract process
Contributing to mainstreaming a shared vision of the Cluster Finance and Administration Team
B. Tasks
1. Dialogue with Head of Finance and Administration in Cluster
The manager
advises his/her superior (HoFA) in Cluster, Cluster Coordinator, Project managers (AV/DVs) and other technical staff on questions relating to contracts and procurement of goods and services and on issues that are relevant to different groups in the Cluster.
2. Management responsibility
The manager
is responsible for the business areas, orders and measures assigned within the section contract and procurement of goods and services and for managing all staff who report to him/her
manages staff in accordance with management principles and guidelines to promote a sense of corporate identity, enable employees to carry out tasks independently and create scope for creativity and innovation
is responsible for recruiting, selecting, grading, planning the assignment of and professional development of staff members who report to him/her
is also responsible for monitoring, managing staff and ensuring that they provide cost-effective services
carries out the annual staff assessment and development talk for staff members who report to him/her
· Supports Cluster Coordinator, Head of Finance and Administration in the Cluster, Project managers (AVs/DVs) of projects on procurement matters.
3. Contract and Procurement-related tasks
The manager
ensures internal and external networking between different groups and thinks and acts outside the boundaries of the immediate team
designs group and working procedures in line with objectives, requirements and the programme needs on Cluster level
organizes regular planning meetings with the projects in the cluster to coordinate regular procurement processes
further develops monitoring instruments in contracts, procurement of goods and services and incorporates these into the overall context
pro-actively updates heads of projects on required action from project side on procurement and contractual processes
makes available expertise in the context of knowledge management and also advises external parties on issues from the manager's area of responsibility
networks with other units within the Cluster as well as with GIZ Country office and considers management goals and requirements in providing services
formulates solutions for complex issues and fundamental issues relating to Contracts, Procurement of goods and services
oversees the tender processes including comparable quotations for local purchase of goods and services according to GIZ regulations
oversees the monitoring system and follows up of service requests, equipment orders from all projects in the Cluster
oversees the filing documents in reference files or in DMS in line with GIZ's filing rules
4. Other duties/additional tasks
The manager
performs other duties and tasks at the request of management
Required qualifications, competences and experience
Qualifications
MSc/MBA/master's degree in law, economics or similar area
Professional experience
At least 5 years' professional experience in a comparable position with management experience
Other knowledge, additional competences
finely tuned organisational skills and ability to work on one's own initiative at the conceptional level
Outstanding organizational skills.
· At least 3 years supervisory experience
High IT affinity, extensive working knowledge of MS Office software, especially MS Excel and MS Teams. Work experience with SAP CoSoft and ProSoft would be a clear asset.
Good communication and advisory skills.
Fluent in English; knowledge of German language would be an asset.
Trustworthy in handling sensitive and confidential data and information.
Self-motivated and able to work independently.
willingness to upskill as required by the tasks to be performed – corresponding measures are agreed with management