Internal/External Vacancy Announcement Project Coordinator PRIDE Project – Ethiopian Center for Disability and Development (ECDD)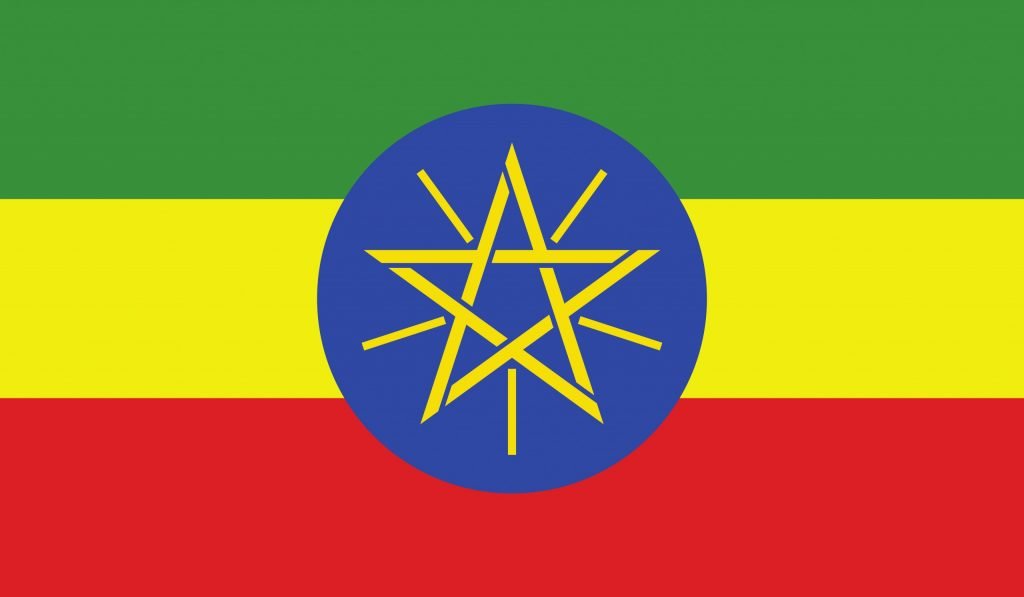 Development and Project Management
Ethiopian Center for Disability and Development (ECDD)
"ECDD envisions an inclusive Ethiopia, where persons with disabilities exercise the same rights and have access to the same services and opportunities enjoyed by other citizens".
In 2005 several individuals in Ethiopia came together to discuss how to address the challenge of more effectively meeting the needs of persons with disabilities in Ethiopia, and ensuring their access to mainstream service delivery as well as development programs. They decided to create a new type of Ethiopian organization, one that would promote and facilitate disability inclusion, but not by providing disability or rehabilitation services to individuals. They decided to create an organization that would reflect, in its structure and programs, certain core values: majority governance by persons with disabilities and family members, gender equality, and positive bias (affirmative action) in the employment of staff. Finally, rather than create a membership organization of persons with disabilities, they decided to create an association composed of prominent individuals, both professionals with and without disabilities, 50% women, reflecting different aspects of society.
Thus the Ethiopian Center for Disability and Development (ECDD) was born and registered with the Ministry of Justice in December 2005. Following the Charities and Societies Proclamation of 2009, ECDD was re-registered by the Charities and Societies Agency on 6 December 2012, as an Ethiopian Residents Charity, Registration No. 0321. By 2012 ECDD Association membership had grown to over 60 members and its staff had increased to 18 full-time employees, over half of whom are persons with disabilities.Today ECDD has a staff of 42 persons with branch offices in Mekele, Tigray Region and in Hawassa in Southern Nations, Nationalities and Peoples' Regional State, and Local Disability Advisors in Afar, Somali and Oromo Regional States.
ECDD works collaboratively with other organizations to promote and facilitate "disability inclusive development" in Ethiopia – the inclusion of disability issues and persons with disabilities in mainstream government and non-governmental service delivery and development programs.
ECDD action reflects the following core, cross-cutting organizational and operational principles and values:
Disability Rights: Fundamental human rights of persons with disabilities, as specified in the UN Convention on the Rights of Persons with Disabilities
Non-discrimination: Non-discrimination on the basis of disability, age, gender, religion, ethnicity, or any other basis in its membership, staff, and programs
Equal opportunity: Affirmative action, for qualified persons with disabilities and women, in recruitment, training, advancement and retention of staff
Inclusion: Accessible premises, events, information and communications in all its action
Integrity: Accountability and transparency in its program activities and finances
Professionalism: Commitment to staff development and the competence and excellence of its full-time and part-time staff, and interns and volunteers
Stewardship: Safe-guarding of community resources on behalf of those it serves
Learning: Commitment to knowledge, learning and change as an organization in collaboration with its partners
Family: Team spirit and sense of belonging among its personnel
Ethiopian Center for Disability and Development (ECDD)
Internal/External Vacancy Announcement
Project Coordinator PRIDE Project
The Ethiopian Center for Disability and Development (ECDD) is an Ethiopian Civil Society development organization that works with other organizations to promote, facilitate and build organizational capacity to make mainstream government and non-governmental service delivery and development programs accessible to, and inclusive of persons with disabilities
ECDD is partnering with USAID to implement "Promoting Rights and Inclusion for Disability Empowerment (PRIDE)" from December 20, 2021, to December 19, 2024, with a major goal of the project, which is to increase the economic empowerment of youth with disabilities. The first objective of the project is Skills and Work: youth with disabilities have access to vocational skills training and jobs. The second objective is Policy Reform: duty bearers adopt and implement disability-inclusive policies and practices. Primary beneficiaries of the Project will be 1,200 youth, between the ages of 15-29, with visual, hearing, or mobility disabilities, with a majority being young women with disabilities. Special efforts that involve family members will be made to include youth who are deafblind, and youth with intellectual, cognitive, developmental, or psychosocial disabilities.
Description of Tasks
The Project Coordinator Pride Project is based at ECDD Head Office, Addis Ababa, and reports to the Inclusive Livelihoods Program Team Lead and works under the overall supervision of the Program Director and Executive Director. The Project Coordinator is responsible for the overall coordination, implementation, monitoring, evaluation, and reporting of activities and results of the project.
Specifically, the Project Coordinator of Pride Project will:
1. Prepare the annual project work plan, implement and reporting all project activities according to the work plan, managing the annual project budget and expenditure
2. Coordinate the planning, implementation, and reporting of project activities with the Regional Project Officer.
3. Supervise Regional Project Officers, Disability inclusion facilitators and maintain contact with project partners
4. Organize workshops, training, and events together with the Project Officers.
5. Work closely with the Federal TVET Agency and Regional TVET Agencies to promote the implementation of inclusive TVET
6. Facilitate inclusive CBT /TVET opportunities for youth with disabilities.
7. Facilitate CBT graduates in forming groups and initiating income-generating activities and Procurement of materials for IGA groups.
8. Facilitate accessibility audit and modification of model TVET centers.
9. Provide technical support to the Ethiopian Business and Disability Network (EBDN) and its members in their efforts to promote inclusive employment
10. Follow-up and monitor partnerships developed between TVET institutions, employers, and government authorities towards realizing disability-inclusive TVET in Ethiopia.
11. Design and implement systems to assist disability inclusion facilitators for the mobilization of youth with disabilities to CBT and TVET training.
12. Ensure observance of the ECDD Child and Adults-at-Risk Policy by project staff and partners, in consultation with the ECDD Safeguarding Focal Person.
13. Monitor and evaluate progress on achievement of project results, and provide data and information to the ECDD M&E Coordinator.
14. Prepare quarterly reports of activities accomplished, in collaboration with the Project Officer and submit reports to the ECDD M&E Coordinator and Livelihoods Program Team Lead in a timely manner.
15. Oversee the collection, documentation and dissemination of lessons learned, case stories and good practices of the project and its partners.
16. Undertake such other tasks as may be assigned by the ECDD Program Team Lead or Program Director.
Job Requirement
Required qualifications:
1. Education – Minimum of Master's Degree in Social Work, Sociology, Business Administration or a related field
2. Professional experience – minimum of 6 years of responsibility for the implementation of donor-funded projects related to vocational skills training and work
3. Good understanding of National TVET policies and strategies, and extensive knowledge of other organizations active in livelihoods-related work in Ethiopia
4. Good knowledge of the practice and profession of special needs education
5. Previous professional work in vocational skills training is desirable
6. Previous business experience is desirable
7. Previous professional experience working with persons with disabilities is desirable
8. Excellent interpersonal relationships and teamwork
9. Excellent communication skills
10. Able and willing to travel frequently to the project intervention areas
11. Competence in the use of computer applications
12. Fluency in English and Amharic or Ethiopian Sign Language, knowledge of other Ethiopian languages also advantageous.
Qualified individuals with disabilities, especially women with disabilities, are encouraged to apply. ECDD gives priority in employment to qualified candidates with disabilities. ECDD will meet any and all required disability adjustment costs to enable individuals with disabilities to meet the requirements for the position.