GBV Program Manager – Amhara(Farta,Simada,Sidamuja) – International Medical Corps (IMC)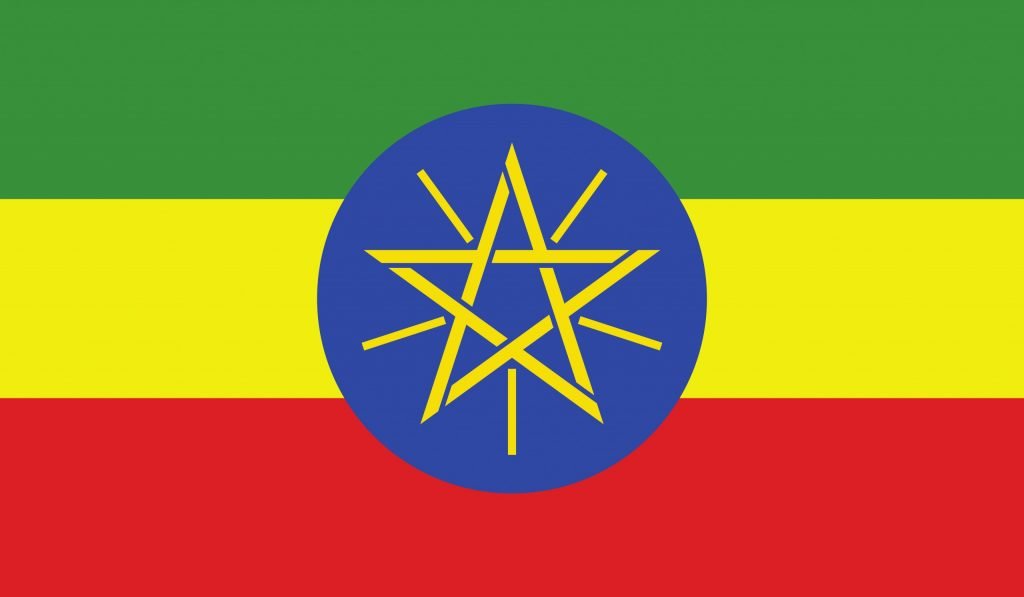 Social Sciences and Community, Community Service
International Medical Corps (IMC)
International Medical Corps focuses on the delivery of community-based primary health care. We emphasize training and education, and prioritize hiring local staff – in fact, 96% of our field-based staff and health professionals are recruited from the local community. This helps to ensure that skills and knowledge are passed on and remain long after our programs have ended. Through the integration of specialties like emergency medicine, women's health, nutrition services, water and sanitation, and mental health into the primary health care setting, we ensure that those we serve receive holistic, comprehensive care. The value of International Medical Corps' integrated approach to community health and well-being and our emphasis on capacity building through training are critical for the long-term growth of conflict and natural disaster-affected communities a
nd
fragile states
.
Vacancy Announcement

Internal/External

Job Title:

GBV Program Manager

Reference number:

Vac/099/22

Vacancy posting date:

April 5, 2022

Closing Date:

April 15, 2022

Duty Station:

Amhara(Farta,Simada,Sidamuja)

Employment Type:

Fixed term

Salary:

As per the organization scale

International Medical Corps never asks job applicants for a fee, payment, or other monetary transaction. If you are asked for money in connection with this recruitment, please report to International Medical Corps at the website provided at the end of this document.

About International Medical Corps

A preeminent First Responder, International Medical Corps provides emergency relief to those hit by disaster, and offers the skills needed to rebuild stronger. We train people – giving communities the tools and knowledge to be self-reliant and be their own best First Responders when disaster strikes again.

International Medical Corps focuses on the delivery of community-based primary health care. We emphasize training and education, and prioritize hiring local staff – in fact, 96% of our field-based staff and health professionals are recruited from the local community. This helps to ensure that skills and knowledge are passed on and remain long after our programs have ended. Through the integration of specialties like emergency medicine, women's health, nutrition services, water and sanitation, and mental health into the primary health care setting, we ensure that those we serve receive holistic, comprehensive care. The value of International Medical Corps' integrated approach to community health and well-being and our emphasis on capacity building through training are critical for the long-term growth of 'conflict and natural disaster-affected communities' and 'fragile states'.

Job Summary:

The primary function of the GBV Program Manager is to oversee the implementation of GBV programs in the specific location, ensuring that there is adequate staff capacity to deliver quality programming of projects throughout their cycles. The GBV manager will work with the GBV senior Manager and the GBV specialist. The manager will also participate in coordination functions that enable the functioning of multi-sectoral mechanisms of delivery of services for GBV survivors in each context and setting.

This position requires extensive experience and a proven track-record of coordinating and managing emergency response and recovery programs and as well possessing excellent relationship, representation, communications, planning, monitoring and teamwork skills.

Job Responsibility

Program Planning:

Work closely with the field coordinators, the country management team, and field GBV managers to understand GBV program goals and to meet expectations

· Guide prevention and response programming in the target locations

Maintain the functioning of women friendly spaces and the establishment of new ones as hubs for recreational activities, trainings, information, and support for women & girls

support case management and psychosocial services for GBV survivors and vulnerable women and girls

Analyse trends of GBV and develop/adjust program strategies to meet needs

Lead the development of community mobilization and awareness-raising strategies

Lead and or support GBV assessments as needed

Lead and or contribute to the development of GBV related proposals for any new projects

Produce regular activity and donor reports

Coordination:

Work closely with local authorities, and NGO partners to ensure well-coordinated prevention and response activities

Actively participate in all GBV and protection related working groups and relevant task force meetings

Coordinate with other sector actors and working groups to ensure GBV integration

Training:

Train GBV staff and volunteers to provide psychosocial support and case management services

Organize and co-facilitate trainings for medical practitioners in clinical care for sexual assault survivors

Support development and delivery of trainings for partners, community leaders and others

Representation:

Represent the organization at meetings as appropriate

Ensure maximum visibility of the agency amongst the UN, Donor and NGO community

Contribute to the positive image and overall credibility of the organization, notably through the application of the organization's Code of Conduct

Human Resources Management:

Assist in the selection, training, and support of qualified program staff

Develop support strategies for staff and introduce principles of self-care

Participate in staff recruitment, capacity development and performance planning and appraisal

Financial Management:

Prepare financial plans including procurement and spending plans in line with GBV programs

Work with Logistics to procure program supplies within program budgets

Adhere to International Medical Corps and donor requirements and flag any funding challenges

Security:

Ensures application and compliance of security protocols and policies

Consider security implications of all program activities, reviewing new initiatives with staff, partners and community leaders

If you are asked for money in connection with this recruitment, please notify International Medical Corps at report@InternationalMedicalCorps.org.
Education:
University Degree in Social Work, Public Health, Sociology or related field. Master level education is preferred.
Experience:

Five years of experience in implementing and managing GBV, gender, health or other related programming.
Background in GBV, Human Rights and /or Protection.
Experience in supervising, managing, and providing technical support, capacity building and assistance to field staff.
Experience working with communities through community entry, mobilization, and dialogue
Familiarity with standards and guidelines for GBV programming and coordination as well as guidance on protection from SEA
Familiarity with approaches for community and individual psychosocial support
Familiarity with international humanitarian operations, coordination structures, and the mandates of donors, UN agencies, and other NGOs
Strong communication skills, both oral and written in English. Knowledge of local language is plus.
Female applicants are encouraged to apply!
Proficient in computer applications, especially with MS Word and MS Excel

Applicants from Amahar (Farta,Simada,Sidamuja) and its surrounding are advantageous
If you are asked for money in connection with this recruitment, please notify International Medical Corps at report@InternationalMedicalCorps.org.
XXXX