Driver – Catholic Relief Services – CRS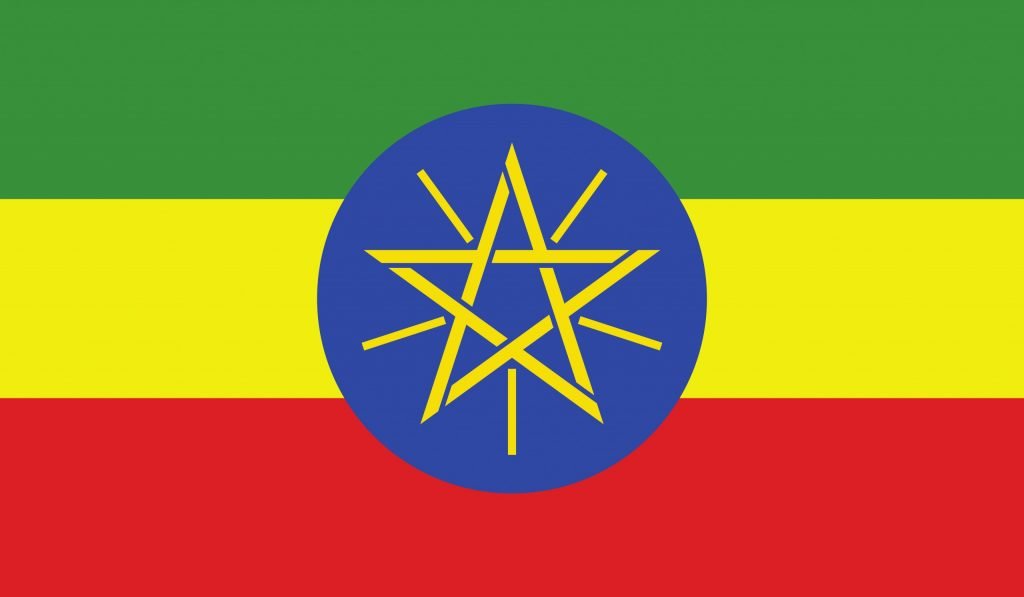 Automotive, Logistics, Transport and Supply Chain
Catholic Relief Services – CRS
"Catholic Relief Services carries out the commitment of the Bishops of the United States to assist the poor and vulnerable overseas. Our Catholic identity is at the heart of our mission and operations. We welcome as a part of our staff and as partners people of all faiths and secular traditions who share our values and our commitment to serving those in need."

In Ethiopia, CRS has a long and rich history of providing emergency relief and development assistance to the people of Ethiopia since 1958. At present, CRS/Ethiopia implements multiple projects through different partner organizations. CRS/Ethiopia has a highly diverse portfolio ranging from very large food-supported emergency response to cutting edge development programs. The current CRS/Ethiopia budget stands at $100 million with funding from the U.S. Government, UN agencies, private foundations, individual donors, and CRS private funds.


About CRS
Catholic Relief Services is the official international humanitarian agency of the Catholic community in the United States. CRS works to save, protect, and transform lives in need in more than 100 countries, without regard to race, religion or nationality. CRS' relief and development work is accomplished through programs of emergency response, HIV, health, agriculture, education, microfinance and peacebuilding. For nearly 60 years, CRS has taken the lead in responding to natural and man-made disasters affecting Ethiopia's most vulnerable communities. Moving beyond emergency response, CRS' disaster mitigation and recovery projects in drought and flood-prone areas have rebuilt individual and community assets through non-food aid in the form of agriculture, livestock, health, nutrition, and water and sanitation assistance. CRS's humanitarian work in Ethiopia also provides livelihoods support to farmers and entrepreneurs, promotes equality and inclusion, and mitigates the impact of COVID-19.
As part of CRS family, you will join the more than 5000 strong and vibrant individuals working globally to accomplish the mission of CRS. CRS/Ethiopia invites you, the qualified candidate, to apply for the following position.
Job Title: Driver
Band: II
Required number: 1 (One)
Employment Term: Indefinite Term
Reports To: Administrative Manager
Country/Location: CRS Ethiopia/Adama
Job Summary:
Provide safe and secure transportation services to CRS/ET's staff, visitors, partners, and guests in accordance with local law and the policies of CRS.
Provide proper care and reporting on the maintenance of the vehicle assigned.
Job Responsibilities:
Key /Specific Duties and Responsibilities:
Provision of transport services
Drives CRS/Ethiopia's vehicles safely as per schedule issued by the admin officer
Provides the necessary care for passengers and goods (checks and receives items) to be transported, always ensures that every passenger wear seatbelt while traveling in CRS/ET's vehicle.
Provide support to CRS staff and visitors in transporting materials and persons, including loading and unloading CRS vehicles as required.
Respect local traffic laws and drive within CRS and locally established speed limits.
Do not accept unknown riders – particularly individuals carrying weapons, wearing military uniforms, or those linked to conflicts – inside CRS vehicles.
Before departure fuel the vehicle and check oil and lubricant levels; verify that all documents are in order and available in the vehicle glove box; ensure the jack is available and operational; check the status of the spare tire, and ensure that a basic toolbox, first aid kit, wench control and flashlight (with batteries) are aboard the vehicle.
Ensure vehicles are never used for personal reasons without the approval of the senior managers.
Renews own driving license in a timely manner.
Undertaking minor repair and maintenance
Follow- up and make vehicle services as scheduled for A, B, C and D type of services and remind immediate supervisor expected date of services.
Understand the basic operations and maintenance requirements of CRS vehicles so as to be able to operate them in a safe manner.
Performs routine checks on vehicles daily and reports as necessary on vehicle damage and time of service.
Checks/corrects proper functioning of all warning and safety instruments on the vehicle before operation.
Ensures that vehicles are always clean.
Ensures that all the necessary tools and accessories (jack with handle, tire range, screw drives) and all First Aid Kits are in place and in good working order.
Changes and cleans air filters, replaces, and adjusts A/C fan belt and check/adjust tyre pressure as necessary.
Compiling Reports and other functions
Ensure vehicle is full in each fueling station and consumption is calculated and shown on the log sheet immediately after making the vehicle full.
Fills out log sheet/book for every trip as per CRS/ET's policy, make sure passengers to sign vehicle log sheets and summit it at the end of each week.
Reports any vehicle problems including damage and breakdowns to supervisor immediately.
Notify the Fleet Officer or designate of any movement of any vehicle from the office, any deviation from the planned route of travel, or changes of schedule.
Inform the main CRS office of any danger – immediate or potential – to the security of CRS staff or equipment due to demonstrations / riots in town, roadblocks, requisitions of vehicles by armed persons, shooting, etc. in order to alert staff.
Reports any accident to the police/relevant Government authority, to the Insurance Company and the supervisor immediately. Take care to complete all relevant forms as per CRS/ET policy.
Implements all necessary policies and procedures of CRS/Ethiopia and Road Transport Authority.
Make sure Abyssinia Card fuel receipt is submitted or send to Supervisor immediately after topping up
Avoid in loading unknown parcels, baggage, or other questionable loads into the vehicles.
Takes proper care and utilize the CRS property i.e fuel, lubricants, etc… in economical manner.
Providing erranding and Liaoning service as required.
Perform other logistics and procurement activities as and when requested.
Performs other related duties as required.
Typical Background, Experience & Requirements:
Education and Experience
Completion of T/V (10+2) Certificate
3rd grade driving license
4 years of relevant experience is required.
3.3. Competencies /Knowledge, Ability and Skill
Good knowledge of traffic regulations and practices needed in the care and safety operation of assigned vehicle.
Good knowledge of the occupational hazards and safety measures in assignment
Good knowledge of the principles of operation of motor vehicles as well as to detect and correct minor malfunctions.
Ability to make emergency repair and adjustments to vehicle assigned.
Ability to understand and execute oral and written instruction.
Skill in the use and care of tools and shop equipment used in the automotive trade.
Skills and knowledge of working with others.
Respecting ideas and opinion of others
Positive thinking and cooperativeness
Required/Desired Foreign Language
Travel Required (include percentage of required travel, if applicable)
Key Working Relationships:
Supervisory: N/A
Internal: All CRS staff and partners
External: N/A
Agency-wide Competencies (for all CRS Staff):
These are rooted in the mission, values, and guiding principles of CRS and used by each staff member to fulfill his or her responsibilities and achieve the desired results.
• Integrity
• Continuous Improvement & Innovation
• Builds Relationships
• Develops Talent
• Strategic Mindset
• Accountability & Stewardship
Disclaimer: This job description is not an exhaustive list of the skill, effort, duties, and responsibilities associated with the position.
How to Apply