Bid For Expression Of Interest Terms Of Reference (TOR) For Five Years Strategic Plan Development – Lawyers for Human Rights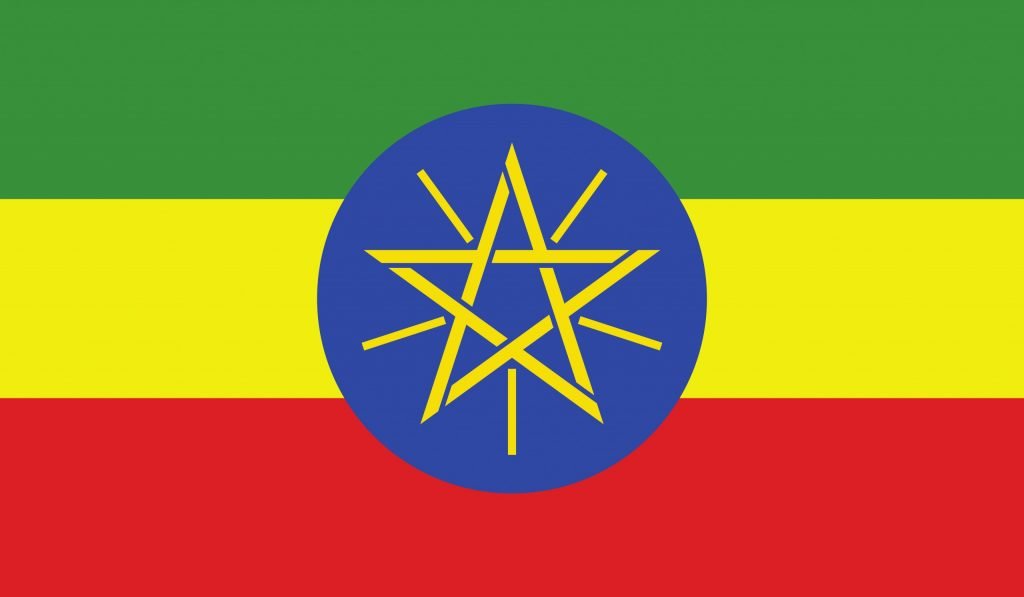 Legal, Social Sciences and Community
Lawyers for Human Rights
Bid For Expression Of Interest
Terms Of Reference (TOR) For
Five Years Strategic Plan Development
Organizational Profile
Lawyers for Human Rights (LHR)' is an Ethiopian civil society organization re-registered on September 19 2019 before the FDRE Civil Societies Organizations Agency in accordance with Proclamation No. 1113/2019. The objectives of the Organization includes increasing the participation and contribution of lawyers in the area of human rights through trainings and other capacity building activities, supporting lawyers across the nation and help exchange of ideas, information and experience for better protection of human rights and prevalence of human rights, litigating before courts other relevant organs to ensure protection and promotion of human rights recognized under the FDRE Constitution and other laws, awareness creation for justice organs on international human rights instruments ratified by Ethiopia, providing free or low cost legal services for victims of human rights violation particularly disadvantaged communities, influencing the government to enact new laws or amend existing ones to give full protection for human rights, familiarizing the idea of human rights defenders (HRD) among the lawyers etc.
To achieve its objectives, the LHR has been implementing different human rights related projects in collaboration with donor organizations. As part of these projects, the LHR gives due regard to evidence-based advocacy by relying on research outputs that are undertaken by experts commissioned in accordance with internal rules. Accordingly, the LHR seeks to hire a qualified Research, Publication and Networking Coordinator with the support obtained from National Endowment for Democracy (NED), a US based non-profit organization.
Service Required
Lawyers for Human Rights (LHR)' seeks proposals from competent Consultants to develop a Strategic Plan.
Assignment Objectives
The purpose of this assignment is to develop a five-year strategic plan for LHR for the 2022 -2026 period.
In developing the Strategic plan, the Consultant in particular will be required to:
Conduct a needs assessment from LHR members to identify key strategic objectives and create strategic map.
Conduct an organizational review that assesses the strategic framework for the LHR and develops proposals for high-level business process changes;
Produce a Strategic Review Report that presents the findings of the Review and provides solid proposals of strategic plan for LHR.
In developing the strategic plan, the Consultant will develop a Change Management strategy to effect the needed change in the organization.
Define the scope and the methodology of the strategic framework development process.
Scope
The scope and focus of the consultancy are to provide technical, strategic and facilitation support to enable the development of a strategic plan for LHR for the 2022 -2026 period. Under overall supervision of LHR, the consultant will be tasked to:
Assess and analyze LHR's internal environment providing an idea of the needs and gaps in delivering on its strategy
Conduct SWOT analysis and identify strategic opportunities with LHR members through interviews, meetings, attendance at key LHR events and conferences.
Assess and analyze LHR's environment and stakeholders
Synthesis of results and identify strategic opportunities.
Plan and facilitate a workshop with Board members, staff and others to prioritize strategic directions
Support the Executive Director, the Program Director and the Board in designing appropriate metrics using the Theory of Change model and/or an organizational balanced scorecard to best align with identified strategic priorities
Draft and finalize LHR's strategic plan
Description of the Assignment
After an initial review of organizational documents, relating to structure, finances, staff, management, history, activities, projects and policies, aimed at identifying the current status of the organization, the consultant will develop an analysis framework and work plan to guide the assessment.
The will conduct a thorough, but focused assessment of LHR's strengths and weaknesses, as well as external opportunities and threats, with a view to identifying appropriate strategic options for the 2022 – 2026 operational period. The assessment will include review of relevant documents, in particular LHR's vision and mission statements, and key project documents, strategic plans of key partner agencies, donor organizations, and related reports.
Based on the analysis of LHR's internal environment, the consultant will provide a needs assessment, a capacity gap analysis and recommendations for the strengthening of the institution.
The consultant will also 1) conduct individual interviews with key informants, and 2) facilitate in-depth focus group/facilitated discussions among stakeholders and beneficiaries in person or using web-based technologies and/or teleconferencing, to identify the current status, future challenges and individual recommendations
The use of participatory processes is expected. Critical reflection by staff, Board members and stakeholders is integral to this strategic planning initiative. As such, the Consultant will be expected to provide for active and meaningful engagement of LHR staff members, partners, donors, and other stakeholders, including other relevant government representatives.
It is expected that data will be analysed using a rigorous and transparent analysis framework, summarized and presented back to LHR to aid in prioritization of strategic directions. A key aspect of the consultancy is preparation for and facilitation of strategic planning workshop with LHR's Board members and staff
All data and the results of the workshop will be consolidated into a draft and finalized strategic document, including analysis and the presentation of metrics using a Theory of Change model and/or a balanced scorecard approach.
Strategic Plan Composition
The strategic plan shall:
Define and clarify mission, vision, values, objectives and strategy
Define strategic priorities and action plans
Develop more effective communication and collaboration
Develop an effective internal evaluation mechanism
Propose a financial reporting system
Develop a sustainable fundraising strategy
Propose improvements to organizational structure
Roles and Responsibilities
LHR's Roles and Responsibilities
LHR is responsible for:
Preparing the Terms of Reference
Selecting, contracting and managing the Consultant
Covering the costs of and managing communications and logistics associated with the assessment
Actively engaging with the Consultant during the assessment
Identifying stakeholders and relevant documents as needed
Roles and Responsibilities of the Consultant
The Consultant is responsible for:
Preparation of a work plan and an appropriate Assessment Framework
Actively engaging with staff, Board members and other stakeholders through the use of participatory processes
Regular progress reporting to LHR
Production of deliverables in accordance with the requirements and timeframes of the Terms of Reference.
Deliverables
The consultant will provide the following deliverables:
An Analysis Framework based on these Terms of Reference
A strategic planning workshop
A strategic plan document including:
Executive summary
Background
SWOT Analysis
Stakeholder analysis
Strategic priorities
Metrics to assess progress made in the attainment of these strategic priorities (using Theory of Change and/or Organizational Balanced Scorecard and/or similar methodology)
The report together with the annexes shall be written in English and shall be presented in electronic form in MS Word format to facilitate comments and PDF format.
Duration of the Assignment
The consultant is expected to complete the work within 45 days from the signing of the contract.
Qualifications of lead or individual consultant
Minimum Master's degree in Law, human rights, social science.
Minimum 3 years of experience in design and/or monitoring & evaluation of development projects.
Excellent knowledge and understanding of socio-economic and political context of the country.
Excellent written and spoken skills in Amharic and good English.
Excellent research, analytical and communication skills, both oral and written
Understanding of Human Rights sector would be a definite asset
Having knowledge of and/or proven expertise in participatory approaches in conducting assessments and facilitating strategic planning processes, and strategic planning document preparation
Payment Schedule
The consultant will be paid 20% of the agreed sum for development of the strategic plan at the signing of the contract, 50% will be pay the first draft report submitted and the rest 30% will be effect at the completion of the work including presentation of validation workshop prepared by LHR.