Assistant to The Executive Director – Re Advertised – Ethiopian Medical Association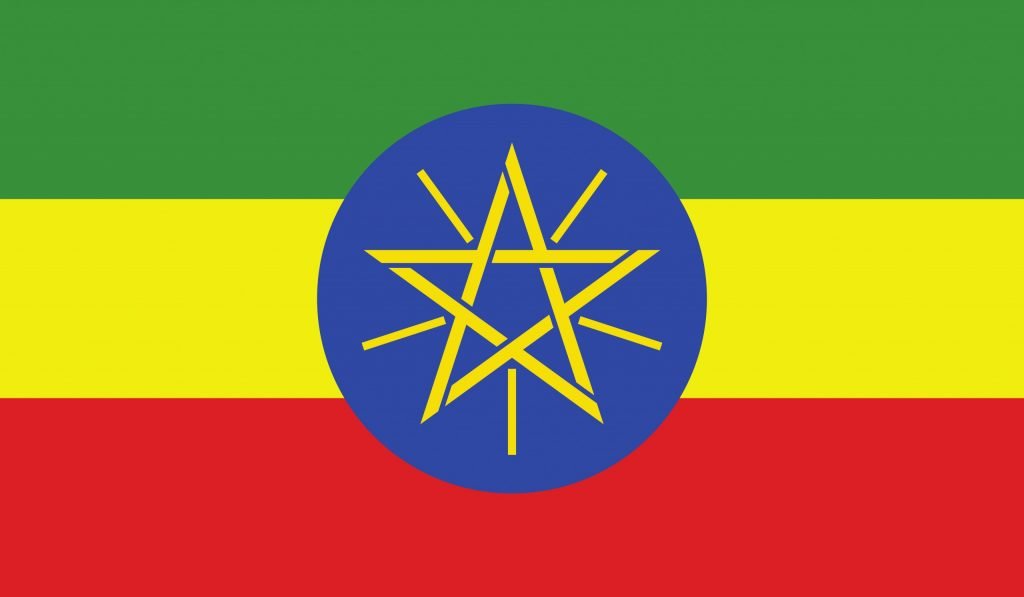 Health Care, Management
Ethiopian Medical Association
The Ethiopian Medical Association (EMA) was established in 1961 with a vision to see a healthy and prosperous Ethiopian community who accesses quality health services through enhancing physicians' professional capacity and guarding the rights and benefits of medical professionals so that professionals would be enthusiastic to discharge quality services and respect professional ethics. From its establishment, EMA has been organizing continual medical education (CME) and consistently promoting continual learning with the aim of keeping its members abreast with advances in medicine.
In order to deal with the critical shortage of the human resources for health in Ethiopia, the government and partners are working on standardizing the in-service training and continual professional development (CPD). The Food, Medicine and Healthcare Administration and Control Authority (FMHACA) has issued a directive to make Continuing Professional Development (CPD) mandatory for all practicing health workers. EMA recognizes that professional associations should lead CPD activities to strengthen the health system sustainability. Hence, the association has established this online system with the goal of contributing to the quality of health care by increasing access to CPD and joint learning among partner professionals.
Internal/External Vacancy
ORGANIZATIONAL DESCRIPTION
The Ethiopian Medical Association (EMA) is one of the pioneering professional Associations in Ethiopia. The Association was formally established on July 2, 1962 G.C with 100 founding members. EMA is a member of the World Medical Association since 1994 G.C and currently has more than 3500 registered members.
EMA's head office is based in Addis Ababa and has a presence in five regions represented by its nine regional branch offices (Gonder, Mekelle, Bahir Dar, Dessie, Jimma, Adama, Harere, Hawassa and Arba Minch). EMA has been operational for over 59 years on promoting quality of medical service in Ethiopia and evidence-based medicine through publishing the Ethiopian Medical Journal (EMJ). The mission of the association is to: Ensure that the community gets quality health service and care; promote the highest standards in medical education, science, art and practice and ensure the rights and benefits of medical professionals (doctors) and act as their voice
Thus, the association would like to invite experienced and competent candidates for the Assistant to the Executive Director vacant post:
JOB SUMMARY
Under the supervision of the Executive Director and following the EMA's policies and procedures, the Assistant to the ED is responsible for the execution of all administrative and office communication matters of the Office of the Executive Director. Provides executive support, serves as the primary point of contact for internal and external constituencies on matters pertaining to the office of the Director. The Executive Assistant also serves as a liaison to management teams and departments. He/she is responsible for efficient and satisfactory provision of all admin support services of the ED. The Executive Assistant must be creative and enjoy working within the association environment that is mission-driven and results-oriented. The ideal individual will have the ability to exercise good judgment in a variety of situations, with strong written and verbal communication, administrative, and organizational skills, and the ability to maintain a realistic balance among multiple priorities. The Executive Assistant will have the ability to work independently on EMA's planed core activities, from conception to completion, and must be able to work under pressure at times to handle a wide variety of activities and confidential matters with discretion.
Duties and Responsibilities
Arrange & facilitate venues and logistics required for staff meetings, Executive Board meetings, bi-annual meetings, other regional meetings, trainings & workshops organized by the Association.
Leads and coordinates the internal and external communications of the association pertinent to the office of the director.
Completes a broad variety of administrative tasks for the director including: managing an extremely active calendar of appointments; composing and preparing correspondence
Plans, coordinates and ensures the Director schedule is followed and respected.
Communicates on behalf of the Director, with Board members, donors, secretarial staff and others, on matters related to the office of the director
Prioritizes, and follows up on incoming issues and concerns addressed to the Director, Determines appropriate course of action, referral, or response.
Provides a bridge for smooth communication between the Director Office and internal departments; demonstrating leadership to maintain credibility, trust and support with management staff.
Works closely and effectively with the Director to keep him/her well informed of upcoming commitments and responsibilities, following up appropriately.
Successfully completes critical aspects of deliverables with a hands-on approach, including drafting acknowledgement letters, personal correspondence, and other tasks that facilitate the ED ability to effectively lead the company.
Prioritizes conflicting needs; handles matter expeditiously, proactively, and follows-through on projects to successful completion, often with deadline pressures.
Adhere to compliance with applicable rules and regulations set in bylaws regarding board and board committee matters, including advance distribution of materials before meetings in electronic/paper format.
Participates as an adjunct member of the Management Team including assisting in scheduling meetings and attending all meetings as desired
Assists in coordinating the agenda of management team meetings and all staff meetings
Edits and completes first drafts for written communications to external stake holders for Strategic Initiatives
Follows up on contacts made by the director and supports the cultivation of ongoing relationships
Drafts and prepares letters and memos and gives replies to general queries as instructed.
Maintains and be responsible for keeping corporate documents such as management minutes, Executive Board minutes, and Agreements done between EMA and key stakeholders and follows their application together with respective departments.
Perform other duties assigned to him /her by the immediate supervisor.
Work Unit: Executive Director Department
Reports To: Executive Director
Staff Reporting to the Job Holder: One
Position Grade: V
Education and Qualification
MA/BA/MD/BSc in Management and/ or health related field of studies.
Minimum 4/6 years of relevant experience on similar /related position. Experience in NGO environment and/or working in donor-based projects are advantageous.
Desired Criteria (An Asset)
Experience in International, local NGO & professional association's environment is advantageous
Competencies/ Personal Attributes
Ability to maintain confidentiality and security of EMA's critical information and hence, foster trust and respect.
Ability to work independently
Being self-motivated and highly organized, detail oriented.
Being flexible and able to work well under pressure and prioritizing ability.
Exhibit a desire to support people.
Having strong team player skills and interest.
Having good facilitation skills.
Required Skills & Abilities:
Strong verbal and written communications skills
Strong MS office and the ability to use new technology
Knowledge of records management( both manual and computerized systems)
Event management
Scheduling and calendar management
Language
Fluency in spoken and written English and Amharic.