AICS Portfolio Coordination Lead – Save the Children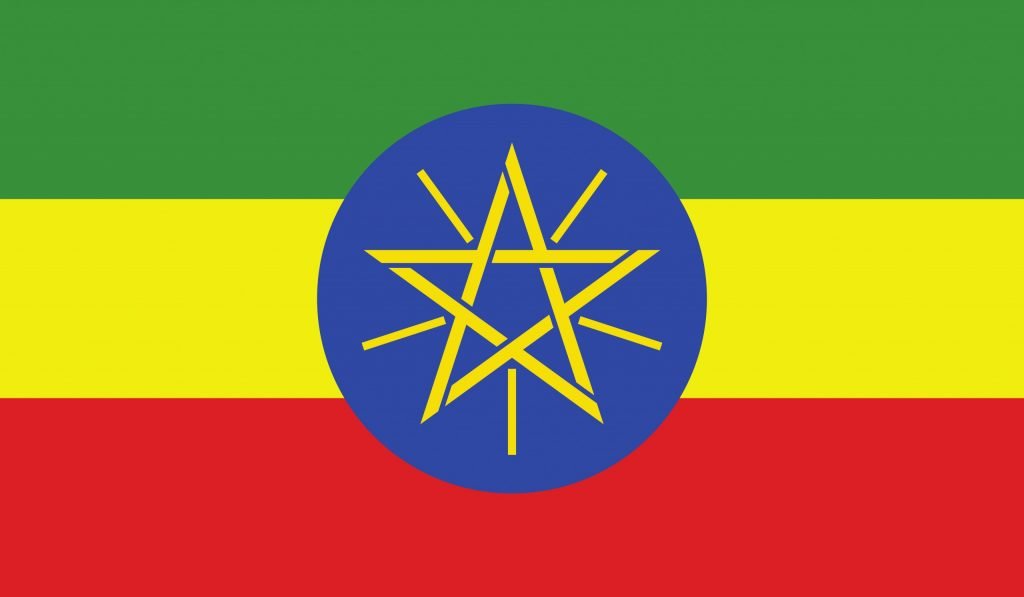 Development and Project Management
Save the Children
Save the Children believes every child deserves a future. In Ethiopia and around the world, we give children a healthy start in life, the opportunity to learn and protection from harm. We do whatever it takes for children – every day and in times of crisis – transforming their lives and the future we share.
Save the Children Ethiopia works in 9 regions in Ethiopia with a current staff complement of approximately 2,500 staff. The size of the programme and the amount of human, financial and material resources put into it as well as the requirements of different donors requires substantial amount of quality and efficient human resource. This makes Save the Children an exciting place to work.
Accordingly, Save the Children Ethiopia is looking to hire creative individuals who have the experience and competencies to work; support the development of an organisational culture that reflects dual mandate values; help establish, maintain, and improve active and regular working relationships with host government authorities, partner agencies including humanitarian and development donors, and local and international NGOs; ensure Ethiopia Country Office complies with all Save the Children Management Operating Standards and Standard Operating Procedures and that all required support is provided promptly, at scale and in line with the rules and principles.
AREA: International Programs & Advocacy – Portfolio Department
POST TYPE: National and International
Child Safeguarding:
Level 3 – the responsibilities of the post may require the post holder to have regular contact with or access to children or young people.
ROLE PURPOSE:
The AICS portfolio coordination Lead is responsible for providing leadership and strategic direction to the assigned portfolio. This is comprised by awards which are implemented in Ethiopia with the financial contribution of the Italian Agency for the Development Cooperation (AICS). He/she will monitor and oversee the work of the consortium, ensuring that high technical quality and standards are met throughout programme implementation.
Working closely with the project managers (PMs) of the assigned awards and with partner organisations, he/she has a key role in:
Coordination with other implementing partners (in line with projects' ATS – temporary agreement of purpose);
Focal point for AICS in Ethiopia
AICS Strategic portfolio oversight
Support to new business development
Overall support to CO in grant management and donor compliance for projects funded by AICS
This position will be based in Addis Ababa, Ethiopia with frequent travels on the field. However, in case of constraints linked to the security/operational context in country, remote management will be considered firstly as a temporary measure. Depending on the evolution of the situation, a longer-term scheme of remote management could be put in place.
SCOPE OF ROLE:
Reports to: Sub-Saharan Africa Head of Unit
Staff directly reporting to this post: XXXX
KEY AREAS OF ACCOUNTABILITY:
Acts as the main interface with the donor in Country.
Ensure the compliance of the program implementation and financial reporting to donor rules and contract in line with donor and internal deadlines.
Coordinates with consortium partners for effective programme delivery, in accordance with donor rules and guidelines as well as Save the Children's procedures.
Ensures synergies among the awards of the assigned portfolio in what attains award and partnership management, info-sharing, best practices and lessons learnt.

Develops knowledge of Ethiopian context and current humanitarian/development issues in relation to programme delivery and operating environment, to inform strategic decision-making and donor relation.
In coordination with the New Business Department, he/she supports the identification and development of relevant new donor opportunities, aiming at the consolidation of AICS portfolio in Ethiopia in strategic areas of mutual interest.
Provides programmatic information of the specific projects to feed into donor engagement strategy and donor relation.
Provides programmatic information of the specific projects to feed into production of content for engagement and donor relations/strategy, advocacy, technical and content management teams.
Supports the project teams in risk identification and management, in coordination with SC Italy Grant Management Department and portfolio.
Contributes to the oversight and monitoring of the awards' budget in coordination with the Project Manager.
If the context allows it, he/she carries out monitoring visits of activities in the areas of intervention of the assigned portfolio.
He will be responsible for the overall budget management referring to the AICS funded projects in his/her portfolio.

Coordination with other consortia's implementing partners and strategic portfolio oversight

Effectively manages partnerships among the consortia's members to ensure smooth collaboration.
Ensures regular and transparent communication across consortia'a members.
Develops, maintains and, if necessary, reviews a coherent consortium strategy for projects in which Save the Children is lead.
Monitoring the alignment to the strategy developed within consortia led by other partners.
In coordination with consortia's partners organize kick off meetings, projects' reviews and close out project meetings.
Working closely with consortium members, he/she represents the consortium to all relevant stakeholders, ensuring coordination and information-sharing mechanisms are in place for projects in which SC is consortium lead. For projects in which SC is an implementing partner, he/she supports the consortium lead through providing programmatic and context information' in view of interactions with key programs' stakeholders.
Ensure the visibility of the consortia amongst humanitarian, donor and government actors.

Participates in formal and informal Italian NGOs fora in country.
May contribute to the recruitment of project staff when needed.
Supports the identification of good practices and innovative approaches within the portfolio, as well as experience and lessons learnt sharing among the different project teams, to maximise programme impact.
Conducts monitoring visits of project activities if the context allows it.
Support the organization of the monitoring visits from SC Italy's representatives.

Donor engagement

He/she is the main interface with the donor in country in representation of the consortium.
Participates at the periodic coordination meetings at Italian Embassy – AICS delegation in country
Participates in thematic tables/fora led by the donor.

Establishes and maintain good relations with the donor representative in the country to share best practices and to position for future funding.

Program development

Provides support in the definition of new opportunities, and assess feasibility and relevance to context.
Supports in the proposal development process (including budgeting) for strategic donor opportunities through the review and appraisal of project proposals, in coordination with technical and proposal development staff at Country level as appropriate.

Grant Management and donor compliance

Supervises, monitors and controls the financial management of AICS funded grants in line with donor compliance and Save the Children procedures.
Prepares and is accountable for financial and narrative reports (and related deliverables) of AICS funded programs in Ethiopia in line with donor procedure. Translates documents in Italian when required by donor's procedures.
Support external and internal auditing on the projects in the portfolio and financial monitoring visits/meeting from the donor.
Provides frequent Program Monitoring, supervision, Project Managers support & quality assurance.
Train local colleagues on AICS' compliance rules and act as a focal point at CO for AICS in coordination with the Eastern Africa Regional Senior Grant Officer based at SC Italy.

SKILLS AND BEHAVIOURS (our Values in Practice)

Accountability:

Holds self accountable for making decisions, managing resources efficiently, achieving and role modelling Save the Children values
Holds the team and partners accountable to deliver on their responsibilities – giving them the freedom to deliver in the best way they see fit, providing the necessary development to improve performance and applying appropriate consequences when results are not achieved

Ambition:

Sets ambitious and challenging goals for themselves (and their team), takes responsibility for their own personal development and encourages others to do the same
Widely shares their personal vision for Save the Children, engages and motivates others
Future orientated, thinks strategically

Collaboration:

Builds and maintains effective relationships, with their team, colleagues, members and external partners and supporters
Values diversity, sees it as a source of competitive strength
Approachable, good listener, easy to talk to

Creativity:

Develops and encourages new and innovative solutions
Willing to take disciplined risks

Integrity:

Honest, encourages openness and transparency
Bachelor Degree in social sciences, development studies, organizational management.
10-12 years of experience in humanitarian/development aid sector, with at least 3 years in a senior leadership position.
Fluent in Italian and English, both written and oral.
Excellent communication skills, both oral and written, as well as negotiation skills.
Experience in working in consortia, developing consortium governance structure and overseeing complex grants.
Solid knowledge of the humanitarian and development landscape in Ethiopia.
Proven experience in overseeing institutional grants, especially AICS funded interventions.
Strong problem-solving and analytical skills, ability to work under pressure.
We offer a competitive package in the context of the sector.
The Organization
We employ approximately 25,000 people across the globe and work on the ground in over 100 countries to help children affected by crises, or those that need better healthcare, education and child protection. We also campaign and advocate at the highest levels to realise the right of children and to ensure their voices are heard.
We are working towards three breakthroughs in how the world treats children by 2030:
No child dies from preventable causes before their 5th birthday
All children learn from a quality basic education and that,
Violence against children is no longer tolerated
We know that great people make a great organization, and that our employees play a crucial role in helping us achieve our ambitions for children. We value our people and offer a meaningful and rewarding career, along with a collaborative and inclusive environment where ambition, creativity, and integrity are highly valued.